Keri Hilson Hints at New Music Release After Lengthy Hiatus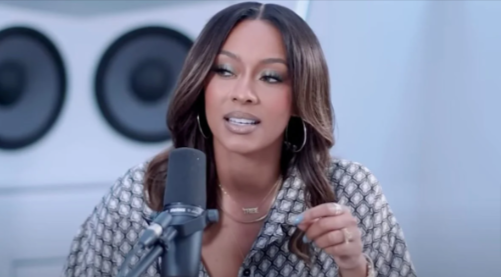 Keri Hilson, known for her R&B hits and songwriting prowess, has teased her long-anticipated return to the music scene in a recent appearance on Tank and J. Valentine's R&B Money podcast, which was published on Saturday, October 14. The singer has been on a musical hiatus since her 2010 album "No Boys Allowed."
In the podcast episode, Hilson acknowledged the extended delay in releasing new music, attributing it to various factors that hindered her creative process. She mentioned, "It took a second; a lot of things happened that prevented it. I blame it on one thing, but really it was years of a struggle. I fought through that, but I'm free, and I'm ready."
The Grammy-nominated artist expressed her readiness to embark on a new musical journey, stating, "We're starting to take meetings to figure out how we want to do this thing [and] where we want to do this thing."
Keri Hilson had previously hinted at the possibility of her long-awaited third studio album being released in 2023 during an appearance on the Behind the Mask podcast in February. She emphasized the importance of the upcoming release, sharing, "I can say that [the new album] answers questions. I can say that I'm proud of it."
Hilson acknowledged there were some false starts and external factors that contributed to the album's delay. She mentioned instances of fake press releases and tweets created by fans. However, the artist conveyed her optimism about the project's imminent arrival, stating, "I feel like I'm closer now."
Although an exact release date was not provided, Keri Hilson expressed her belief that "this is the year" the project will finally be unveiled to her eager fans.
Additionally, the singer mentioned her recent contemplation of recording new material, expressing her inspiration to write and possibly refresh her sound.
Keri Hilson's 2010 album "No Boys Allowed" was executive produced by renowned producers Timbaland and Polow da Don. The album featured collaborations with artists such as Chris Brown, Rick Ross, Kanye West, J. Cole, Nelly, and Timbaland himself. It made its debut at No. 11 on the Billboard 200, with an impressive 102,000 copies sold in its first week.
During her musical hiatus, Keri Hilson also explored acting and appeared in several films, including the popular 2012 release "Think Like a Man," alongside Regina Hall, Kevin Hart, and Gabrielle Union. As fans eagerly await her musical return, it appears that Keri Hilson is gearing up for a comeback that promises to be worth the wait.
Omusawo Tintah To Host Renowned Swiss Artist Mr. Kamanzi on Metro fm 90.8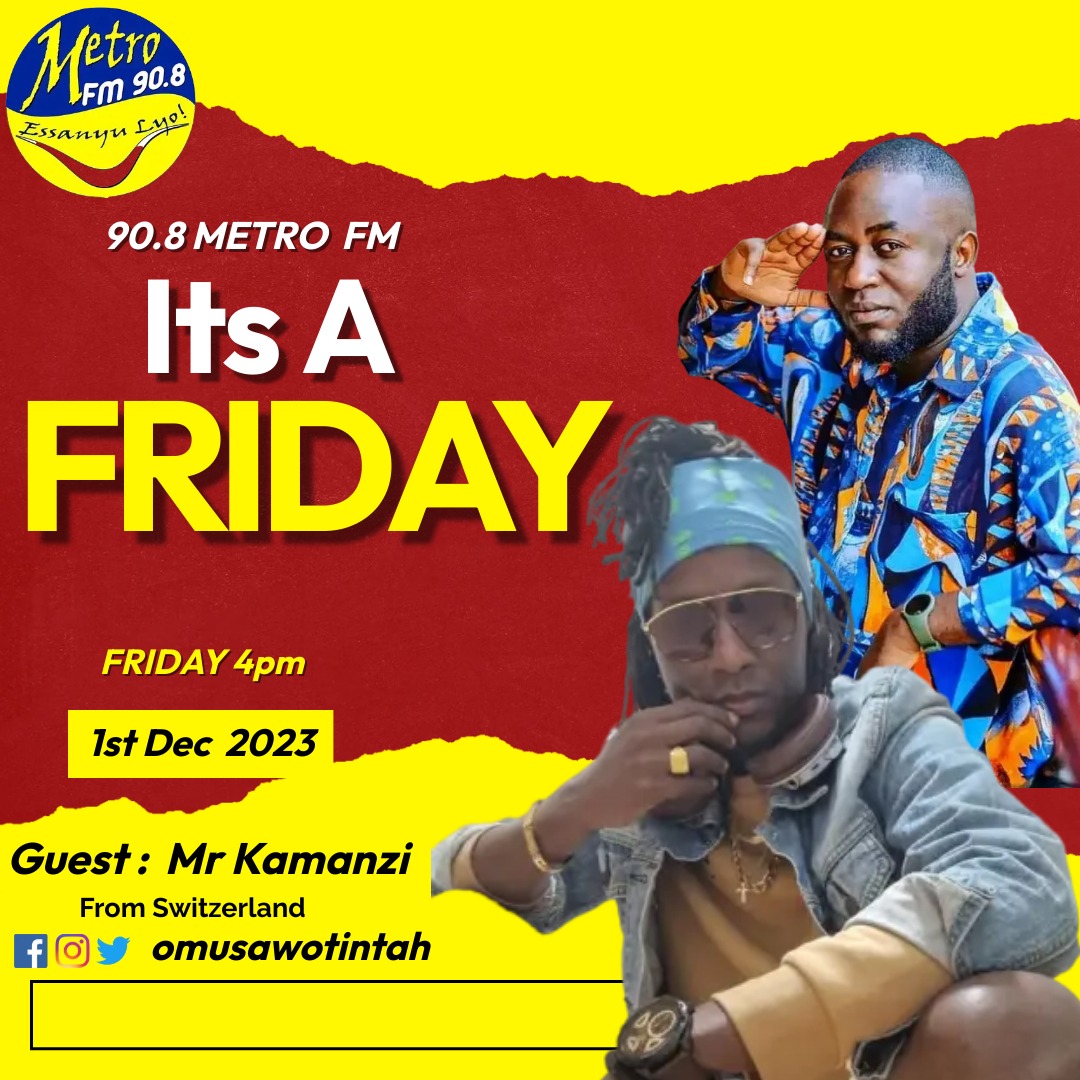 Metro FM 90.8's celebrated radio presenter and media activist, Omusawo Tintah, is gearing up to host the sensational Switzerland-based singer, Mr. Kamanzi, this Friday on his renowned radio show, Free Style Friday, running from 4 pm to 7 pm.
Omusawo Tintah's Free Style Friday has become a staple for music enthusiasts, featuring top-notch music and hosting internationally acclaimed artists. The show's popularity has soared, making it one of Uganda's most loved and trending radio programs.
Mr. Kamanzi, who is set to be the special guest on this week's episode, brings a wealth of musical talent and a captivating story to share. His journey in the world of music began at the age of 12, fueled by a deep passion for the art form. One of his childhood dreams was to perform on the grand stage, a dream that materialized in 1995 and marked the commencement of his music career.
Known for his distinctive vocal style, often referred to as "the husky voice of Africa," Mr. Kamanzi migrated to Switzerland a few years later. In 2008, he had the privilege of sharing the stage with T.o.k and Sean Paul in Dar es Salaam, Tanzania, a significant milestone in his musical journey.
With two published albums, namely "Unite" and "Today and Tomorrow," Mr. Kamanzi has made waves in the music industry. His track "Show Dem the Sign" received extensive airplay on local radio stations, solidifying his position as a notable artist. His performances have graced numerous stages across Africa and Europe, showcasing his versatility in musical genres, including Reggae, Afrobeat, Dancehall, and Pop Dancehall.
Beyond his musical accomplishments, Mr. Kamanzi's work with the Reggaenerators since 2021 has added a collaborative dimension to his career. His music carries a powerful message of upliftment, education, peace, and love, aligning with his personal motto: "Anywhere mi deh mi spread love."
As Free Style Friday prepares to host this illustrious artist, fans can anticipate an engaging and soulful session, blending Omusawo Tintah's charismatic hosting with the melodious tunes and inspiring story of Mr. Kamanzi. Tune in to Metro FM 90.8 this Friday for a musical experience that transcends borders and embraces the universal language of love through music.