Kitatta, Namyalo, and Gashumba Unable to Substantiate Ownership of 'Tova Ku Main' Slogan, Rules URSB
The claims of ownership over the popular campaign slogan "Jajja Tova Ku Main" have been dismissed by the Uganda Registration Services Bureau (URSB). Hadija Namyalo, the Head of the NRM Office of National Chairman, Lwengo District Chairman Ibrahim Kitatta, and social commentator Frank Gashumba had all asserted their rights as the originators of the slogan, which gained prominence in late 2022 in support of President Yoweri Museveni's continued presidency.
Gashumba sought to copyright the artistic rendition of President Museveni's photo and the slogan, but his application was contested by both Namyalo and Kitatta, each claiming ownership of the slogan. However, Assistant Registrar of Copyright, Denis Birungi, ruled that none of the three could substantiate their ownership.
Kitatta's claim was dismissed as unconvincing since he objected to the slogan, which Gashumba sought to copyright as an artistic representation that included a 2019 photo of President Museveni. Kitatta's assertion that he had registered a copyright for the words in January 2023 was also invalidated, as the slogan had already been in use in 2022.
Namyalo, who contended that she had engaged Gashumba to create the artistic works on her behalf, lost her claim after failing to provide evidence of any contractual agreement. Although she had receipts for payments to Gashumba for creating T-shirts with the artistic words, she could not produce a contract proving that she had commissioned him to undertake the work.
The URSB found no proof that Gashumba was the creator of the works, as the used photo was not taken by him and could only be defined as a derivative work under copyright law. Gashumba failed to provide evidence that he had received authorization from the copyright holder of the original image before making adaptations and modifications, making his ownership claim invalid.
Following the ruling, Namyalo stated that the Office of the National Chairman would continue to use the slogan and the artistic representation of the President in its campaigns since neither Gashumba nor Kitatta owned it. The slogan has been used at NRM functions and events where President Yoweri Museveni has received endorsements for extending his rule beyond 2026, representing the position of pro-Museveni youth referred to as Bazzukulu (grandchildren).
Mengo Youth Development Link Joins Africa's Crowdfunding Platform Hazues.com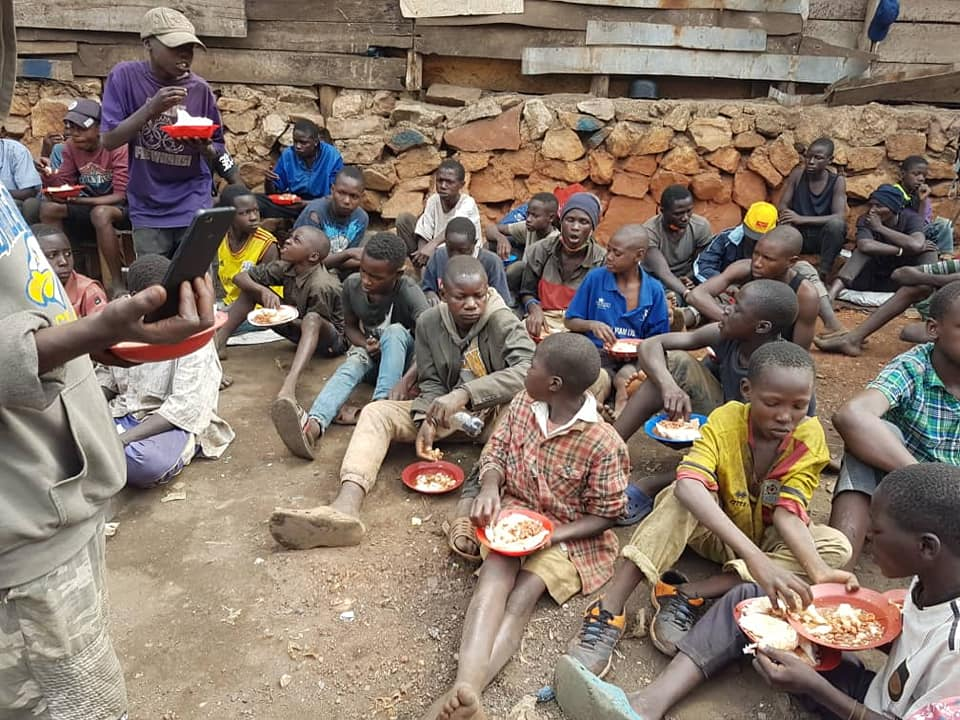 In a significant move towards amplifying their impact and garnering support for their transformative initiatives, Mengo Youth Development Link (MYDEL) has recently joined Hazues.com, Africa's innovative crowdfunding platform. MYDEL, a Non-Governmental Organization founded in 2002, has been relentless in its efforts to address the pressing issues faced by marginalized communities, particularly in the Kisenyi slum of Kampala.
Empowering Communities Since 2002:
MYDEL, a non-profit and non-political organization, originated as a Community Based Organization (CBO) and later transitioned into a Non-Governmental Organization in 2004. With a steadfast commitment to Child Rights Protection, HIV/AIDS prevention and care, Ending Violence against Women and girls, Skills development, Employment creation for youth, and environmental protection, MYDEL has been a beacon of hope for the most excluded and marginalized communities in the Kisenyi slums.
Located in the heart of the Kisenyi Slum area of Kampala District, MYDEL collaborates with local leaders, enforcement agencies, Community-Based Organizations, community opinion leaders, and development partners to fulfill its mandate through participatory and holistic approaches.
Leadership and Impact:
Governed by a capable team of three young women and five men constituting a Board of Directors, MYDEL is currently led by Ms. Akampa Doreen, the Executive Director since 2017. A remarkable leader and a former beneficiary of MYDEL from the streets of Kampala, Ms. Akampa Doreen epitomizes the organization's commitment to creating positive change.
Transformative Initiatives and Achievements:
Since its inception in 2002, MYDEL has left an indelible mark on the community, supporting 1217 youth in earning from sporting skills, empowering 243 girls in tailoring and bakery, and providing essential primary education to 1357 children below the age of 12 through MYDEL Mcqilton Academy. Additionally, their Covid-19 relief efforts, street children rehabilitation programs, and resettlement initiatives have touched the lives of hundreds, reflecting the organization's dedication to holistic community development.
Mission, Vision, and Core Values:
MYDEL's vision is to alleviate poverty among the poor communities in Uganda, and its mission revolves around empowering target groups through education, sensitization, and skills development to contribute to sustainable poverty reduction among marginalized communities. The organization's core values include transparency, community participation, resource orientation, social cohesion, commitment to advocacy, respect for human dignity, and love.
Programs Driving Change:
Vocational Skilling Program for Employment: MYDEL's vocational training center equips street children and young girls and women with employable skills, providing alternative safe sources of livelihood.
Education that Matters for the Vulnerable: This program focuses on extending education to orphans and vulnerable children, aiming to break the cycle of street life and providing a new life outside the street. MYDEL Mcquilton Academy Primary School plays a crucial role in this initiative.
Safe Homes on the Street: As MYDEL works towards resettling street children, they ensure their safety from exploitation, abuse, trafficking, disease, and harsh weather. The Street Children Outreach program, involving Rescue, Rehabilitation, and Resettlement, currently supports 250 children.
Join MYDEL's Cause:
Now, with their presence on Hazues.com, MYDEL invites individuals and organizations to join their cause. Your support can help MYDEL expand its reach, provide vital resources, and continue making a positive impact on the lives of the marginalized in the Kisenyi slums. Together, let's contribute to MYDEL's mission of creating lasting change and empowering communities for a brighter future.
To support MYDEL's initiatives, visit their profile on Hazues.com.