Life Sentences for Arsenal and Etoo in Maria Nagirinya Murder Case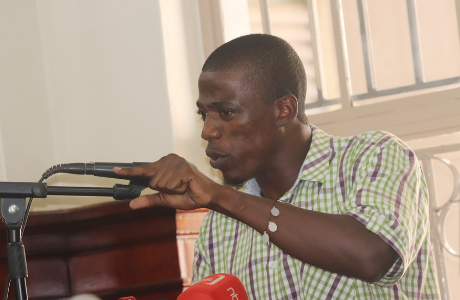 Arsenal and Etoo Receive Life Sentences for Maria Nagirinya and Ronald Kitayimbwa's Murder
Coporiyamu Kasolo, known as Arsenal, and Johnson Lubega, also recognized as Etoo or Manomano, have been sentenced to life imprisonment for the heinous murder of social worker Maria Nagirinya and her driver, Ronald Kitayimbwa. The verdict was delivered by High Court Judge Isaac Muwata on Thursday, finding them guilty of charges that included kidnapping with intent to murder, murder, and aggravated robbery.
Their Accomplices Receive 30-Year Sentences
In contrast, their accomplices, Hassan Kisekka, alias Masadda, Nasif Kalyango, also known as Muwonge, and Sharif Mpanga, known as Shafiq, received 30-year jail terms for their involvement in the crimes.
Acquittal of Sadat Kateregga
Conversely, Sadat Kateregga, also known as Baros, was acquitted due to insufficient evidence against him.
Brutal Murders and Discovery
Maria Nagirinya and Ronald Kitayimbwa met a gruesome end on August 28, 2019, when they were brutally murdered. Their lifeless bodies were discovered at a swamp in Nama sub-county, Mukono district, on August 30, 2019, by the police.
Nagirinya, at the time of her tragic death, was employed by the Community Integrated Development Initiative, an NGO. According to the prosecution's case, the group, along with other individuals who remain at large, forcibly kidnapped Nagirinya and Kitayimbwa in Nabisasilo zone, Rubaga division, Kampala district, with the intent to murder them.
Robbery and Theft
The prosecution further alleged that on the same fateful day, the group also committed robbery. Kitayimbwa was robbed of his Nokia mobile phone with serial number S/no. 356839092092020 and 24,000 shillings. Additionally, they stole 260,000 shillings from Nagirinya and took her Toyota Spacio, which was later discovered abandoned in Nateete. The convictions and sentences handed down reflect the seriousness of the crimes committed and aim to bring justice to the victims and their families.
Police Officer Wounded in Shootout as Stolen Vehicle from Kenya Intercepted in Lira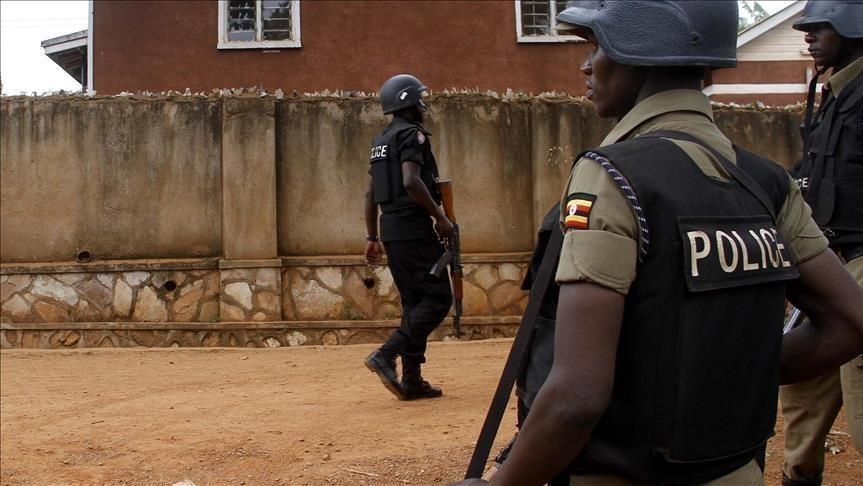 In a dramatic incident, a police officer from Lira Central Police Station sustained a gunshot wound in the stomach during a confrontation when law enforcement intercepted a Toyota Land Cruiser with registration number KDH 790K, suspected to be stolen from Kenya.
The altercation resulted in injuries to Tony Ebong and three others, identified as George Otyato from Awendo in Migori County, Kenya, Hussein Akako from Tororo-Malaba, and Paul Omara from Oyugisi Homa Bay County, Kenya.
The apprehended vehicle is currently impounded at Lira Central Police Station, and efforts are underway to locate a suspect who is believed to have escaped during the incident.
All injured individuals are receiving medical attention at Lira Regional Referral Hospital. The nature of their involvement in the alleged raid remains unclear.
A combined team of regular police and Flying Squad operatives established a checkpoint at Adwali cell, Boroboro ward, in Lira City East Division after receiving information about a suspected stolen vehicle from Kenya. The case was documented under Reference Number OB 24/9/11/2023 at Karuri Police Station, indicating that the vehicle was being driven into Uganda through the Busia border.
According to reports, the suspects attempted to mislead authorities by changing the vehicle's number plates to UBE 665K while in Dokolo district.
Patrick Jimmy Okema, the North Kyoga Police Spokesperson, confirmed that the vehicle's movements through Tororo, Mbale, Soroti, and Lira were tracked using a monitoring system. The ongoing investigation aims to unravel the circumstances surrounding the stolen vehicle and the individuals involved in the incident.