Megan Thee Stallion and 1501 Certified Entertainment Reach Confidential Settlement
After enduring more than three years of legal battles, Megan Thee Stallion has finally reached a confidential settlement in her case against her former record label, 1501 Certified Entertainment. The Houston rapper had sued the company for an allegedly "unconscionable" record deal that she claimed had hindered her from releasing new music and failed to provide the support that was contractually required.
Legal representatives for 1501 announced on Thursday (October 19) that a compromise had been reached with the artist. They stated that both parties had "mutually reached a confidential settlement to resolve their legal differences" and would part ways amicably. The resolution was long-awaited and marks an essential step in ending this ongoing conflict.
Furthermore, 1501 Certified Entertainment issued a statement expressing their satisfaction with the settlement. "Both Megan and 1501 are pleased to put this matter behind them and move forward with the next chapter of their respective businesses," they noted. Label president Carl Crawford added, "[We] wish Megan the very best in her life and career."
As of the time of writing this article, specific details of Megan Thee Stallion's settlement remain undisclosed, including whether there was any monetary exchange or other legal and contractual stipulations involved.
For those not familiar with the case, Megan Thee Stallion accused 1501 Certified Entertainment of ensnaring her in an imbalanced record deal when she was a young artist in 2018. She contended that the agreement lacked the industry standard for artist freedom and financial considerations. Megan was brought into a Roc Nation management deal in 2019, which helped her recognize the one-sided nature of her previous contract with the assistance of "real lawyers." Additional complaints emerged over time, including allegations of 1501 not considering her projects as albums, which had an impact on her contractual terms, and claims that the label mishandled royalties and overcharged for marketing and promotion.
Despite a judge's decision in December that mandated a jury trial to resolve the dispute, it appears that a trial will no longer be necessary. Megan Thee Stallion herself hinted at an impending settlement during a recent Instagram Live session, where she stated, "I have no label right now." For further news and updates on Megan Thee Stallion, continue to stay updated with our platform.
Omusawo Tintah To Host Renowned Swiss Artist Mr. Kamanzi on Metro fm 90.8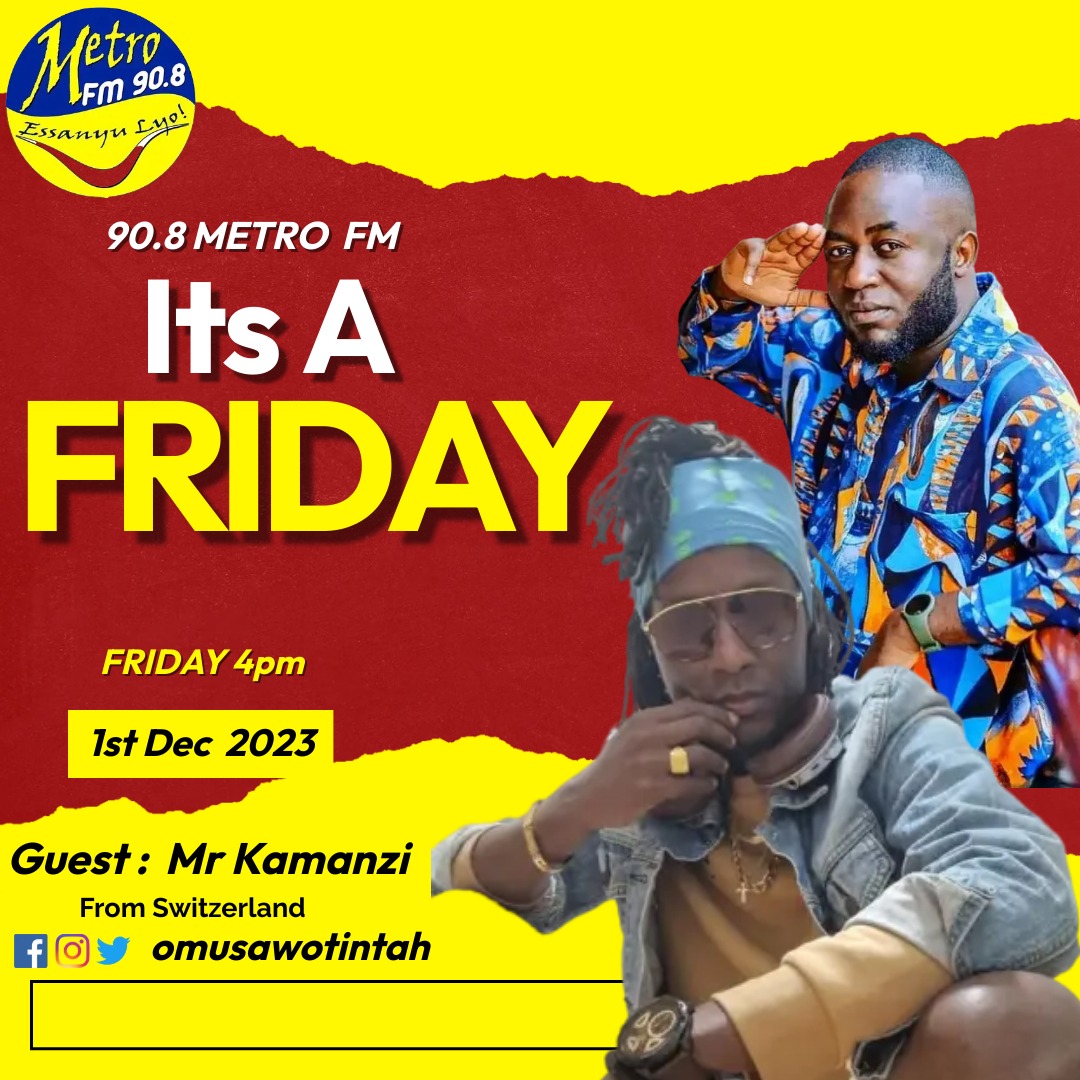 Metro FM 90.8's celebrated radio presenter and media activist, Omusawo Tintah, is gearing up to host the sensational Switzerland-based singer, Mr. Kamanzi, this Friday on his renowned radio show, Free Style Friday, running from 4 pm to 7 pm.
Omusawo Tintah's Free Style Friday has become a staple for music enthusiasts, featuring top-notch music and hosting internationally acclaimed artists. The show's popularity has soared, making it one of Uganda's most loved and trending radio programs.
Mr. Kamanzi, who is set to be the special guest on this week's episode, brings a wealth of musical talent and a captivating story to share. His journey in the world of music began at the age of 12, fueled by a deep passion for the art form. One of his childhood dreams was to perform on the grand stage, a dream that materialized in 1995 and marked the commencement of his music career.
Known for his distinctive vocal style, often referred to as "the husky voice of Africa," Mr. Kamanzi migrated to Switzerland a few years later. In 2008, he had the privilege of sharing the stage with T.o.k and Sean Paul in Dar es Salaam, Tanzania, a significant milestone in his musical journey.
With two published albums, namely "Unite" and "Today and Tomorrow," Mr. Kamanzi has made waves in the music industry. His track "Show Dem the Sign" received extensive airplay on local radio stations, solidifying his position as a notable artist. His performances have graced numerous stages across Africa and Europe, showcasing his versatility in musical genres, including Reggae, Afrobeat, Dancehall, and Pop Dancehall.
Beyond his musical accomplishments, Mr. Kamanzi's work with the Reggaenerators since 2021 has added a collaborative dimension to his career. His music carries a powerful message of upliftment, education, peace, and love, aligning with his personal motto: "Anywhere mi deh mi spread love."
As Free Style Friday prepares to host this illustrious artist, fans can anticipate an engaging and soulful session, blending Omusawo Tintah's charismatic hosting with the melodious tunes and inspiring story of Mr. Kamanzi. Tune in to Metro FM 90.8 this Friday for a musical experience that transcends borders and embraces the universal language of love through music.