Museveni Discusses His Approach to Smartphones at ICT Job Fair 2023
Addressing a substantial gathering at the Second Annual National ICT Job Fair 2023 held at the Kololo Ceremonial Grounds, President Museveni revealed his conscious decision to abstain from using smartphones. He expressed his concern that these devices might divert his focus from contemplating essential matters concerning Uganda, East Africa, Africa, and the world.
Museveni remarked, "People often wonder why I remain committed to traditional communication methods. I'm aware of the existence of smartphones, and I've seen them from a distance. However, my role demands more deliberation than delving into data and various digital pursuits."
The President disclosed that, when he can find the time, he contacts Gracious Kamungu and other members of his social media team to brief him on the prevailing social media conversations.
While encouraging the younger generation, Museveni cautioned against excessive use of social media, contending that it can be a distraction from critical thinking.
Nevertheless, former State House operative and well-known social, political, and economic commentator, Charles Rwomushana, raised concerns about smartphone use, asserting that international intelligence organizations employ technologies like Pegasus to spy on individuals of interest.
Rwomushana advised colleagues, including veteran political journalist John Kakande and former New Vision editor Peter Kibazo, to refrain from carrying smartphones during private missions, as they might be subjected to international monitoring.
Recent investigations have exposed neighboring countries using Pegasus technology to surveil top government officials, security personnel, and journalists.
President Museveni emphasized the potential of digital innovation to enhance people's quality of life, particularly in aspects related to food, shelter, and mobility. He acknowledged that digitization can expedite processes, make them more efficient, and increase traceability, underlining his support for the digitization of government procedures.
During the same event, Museveni explained his decision to prohibit army generals and top security officers from driving themselves in vehicles. He argued that when individuals drive themselves, their attention may shift to trivial matters, diverting them from more significant responsibilities. The President clarified, "It's not that I am against smartphones; as a leader, it's better to minimize distractions."
Renowned Radio DJ "Omusawo Tintah" Jets In Tanzania For Royal Roots Reggae Festival – The Hoima Post –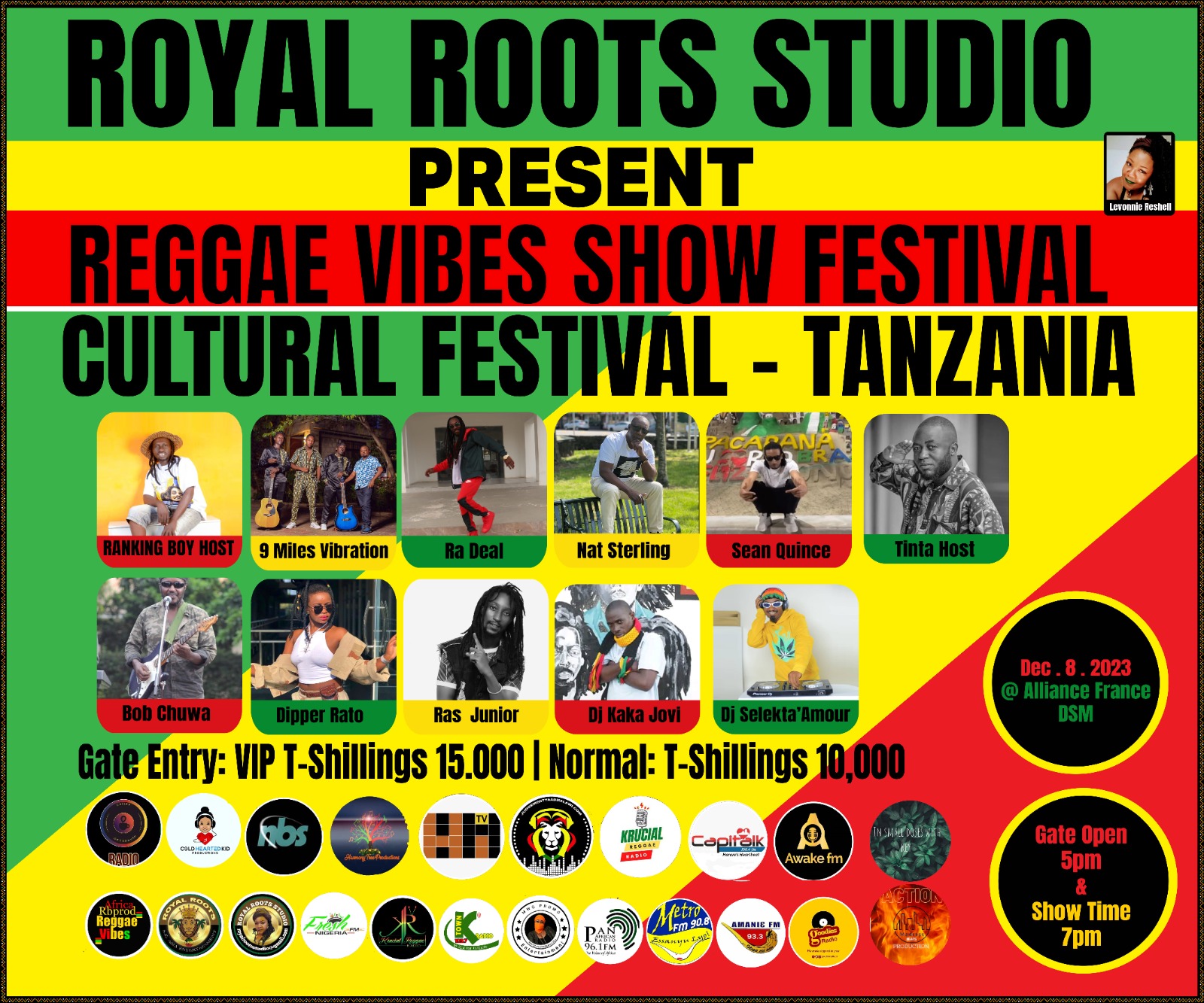 Dar es Salaam, Tanzania – In an exciting turn of events, the acclaimed radio DJ, Male Deogratius, popularly known as Omusawo Tintah, touched down in Tanzania on Thursday morning, gearing up for a momentous occasion—the Royal Roots Reggae Festival. The event promises to be a celebration of reggae culture, uniting fans from across the globe for a night of rhythmic beats and positive vibes.
Omusawo Tintah, a well-known figure in the music scene, is set to co-host the festival alongside Tanzanian sensation Ranking Boy. The dynamic duo aims to create an unforgettable experience for reggae enthusiasts, showcasing the rich heritage of roots reggae.
The Royal Roots Reggae Festival, scheduled to take place at Alliance Francaise Tanzania, has generated immense anticipation. The venue, known for its cultural significance, will provide an intimate setting for music lovers to immerse themselves in the sounds of reggae.
Halle Bailey Addresses Pregnancy Rumors and Expresses Gratitude to Real Supporters
International Flair: Jamaican Sensation Radeal to Headline Alongside Bob Chuwa, Dipper Rato, and Sean Quince
The festival's lineup boasts an impressive array of international artists, including the legendary Jamaican performer Radeal. Hailing from the reggae capital, Jamaica, Radeal is expected to bring his signature style and infectious energy to the Tanzanian stage.
Taylor Swift Opens Up About Romance with Travis Kelce in TIME Person of the Year Interview
Joining Radeal are other notable artists such as Bob Chuw, Dipper Rato, and Sean Quince, each contributing their unique talents to the festival. The diverse lineup ensures a fusion of reggae sub-genres, promising an eclectic and vibrant musical experience for attendees.
Paris Jackson Navigates TMZ Interview with Diplomacy: Refuses to Comment on Offset's Tattoo Tribute
Cultural Fusion at Alliance Francaise Tanzania
Alliance Francaise Tanzania, a hub for cultural exchange, is the ideal venue for the Royal Roots Reggae Festival. With its commitment to promoting the arts, the venue sets the stage for a night of unity and celebration. Attendees can expect a fusion of reggae rhythms and Tanzanian hospitality, creating an atmosphere that transcends borders.
As Omusawo Tintah and Ranking Boy prepare to take center stage, the Royal Roots Reggae Festival holds the promise of being a landmark event in Tanzania's cultural calendar. With international and local talents converging in a celebration of reggae's roots, the festival is set to leave a lasting impact on the hearts of music enthusiasts.
Ticket Information and Event Details
Tickets for the Royal Roots Reggae Festival are now available for purchase online and at select outlets. The festival will kick off at 7:00 PM on 8th dec , promising a night filled with pulsating beats and positive vibrations. Don't miss the chance to be part of this reggae extravaganza—get your tickets and join Omusawo Tintah  for a night to remember!