New Evidence Questions Jada Pinkett's Claim of 2Pac's Proposal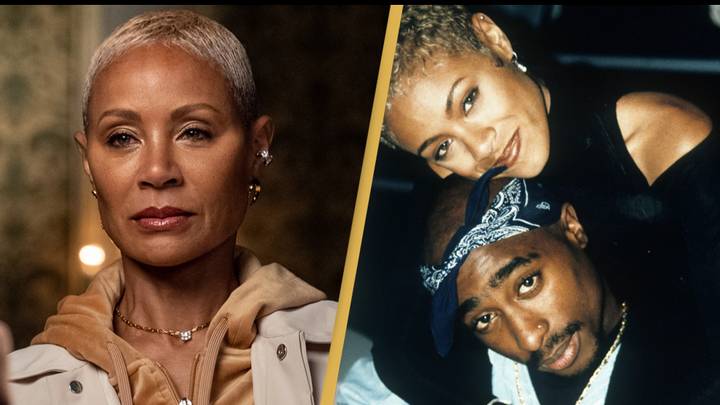 In a recent revelation that has sent shockwaves through the entertainment world, new evidence has emerged casting doubt on Jada Pinkett Smith's claim that 2Pac, the legendary rapper, proposed to her while he was in jail. Jada's revelation came during an appearance on the "All the Smoke" podcast, where she discussed her upcoming memoir and her relationship with 2Pac, who tragically passed away in 1996. While Jada's assertion certainly captured attention, it hasn't gone without scrutiny from fans who have dug up compelling evidence that contradicts her story.
Jada Pinkett Smith has long maintained that her relationship with 2Pac was strictly platonic, describing it as more of a brother-sister bond. However, in her recent podcast appearance, she claimed that 2Pac proposed to her while he was imprisoned at Riker's Island, suggesting a romantic connection that she had not previously disclosed.
The timing of Jada's claim is where things start to unravel. According to historical records, 2Pac began his prison sentence in January 1995 at the Bellevue Hospital prison ward before moving to Riker's Island on February 14th of the same year. However, on March 8, 1995, just three weeks after arriving at Riker's, 2Pac was transferred to Clinton Correctional Facility in New York. This timeline doesn't align with Jada's statement, as she mentioned in her podcast appearance that she visited him at Riker's.
Even more revealing is the fact that 2Pac was already engaged to Kesha Morris before his incarceration. Kesha confirmed this in a September 2011 interview, where she stated that 2Pac had proposed to her before he even entered prison. On April 29, 1995, 2Pac married Kesha at Clinton Correctional Facility in a civil ceremony. Kesha's mother and 2Pac's cousin were witnesses to the event, further solidifying the fact that he was in a committed relationship at the time.
What makes this situation even more perplexing is Jada's continual obsession with 2Pac. Even after his tragic passing, Jada has frequently brought up her connection with the iconic rapper, leading many to question her motives. Multiple sources have suggested that 2Pac didn't hold Jada in as high regard as she claims, especially during his later years when she transitioned into Hollywood stardom.
TK Kirkland, who spent time with 2Pac during his imprisonment, has gone on record stating that 2Pac wouldn't have pursued a romantic relationship with Jada if he were alive today. Kirkland emphasized that Jada has been perpetuating an exaggerated narrative about her relationship with 2Pac.
It's worth noting that Kadida Jones, the daughter of music legend Quincy Jones, who was involved with 2Pac during his later years, hasn't exhibited the same level of obsession as Jada. Kadida has largely kept her personal life with 2Pac private, further raising questions about Jada's motivations.
In another strange turn, Jada also mentioned in a recent interview with People magazine that 2Pac suffered from alopecia, a condition that causes hair loss. This was something 2Pac had never publicly discussed during his lifetime, and Jada's revelation has left many fans questioning the appropriateness of her disclosures.
The question that lingers in the minds of many is: why is Jada Pinkett Smith suddenly bringing up her connection with 2Pac in such a dramatic fashion, particularly after his passing? Some speculate that she may be seeking attention or attempting to revive her own public image. Whether it's driven by genuine feelings or other motives, Jada's recent claims have certainly ignited a fiery debate among fans and critics alike.
While Jada's connection with 2Pac remains a matter of public intrigue, her recent statements and the contradictions they raise have only added fuel to the ever-burning fire of curiosity surrounding this complex chapter of her life. One thing is certain; Jada's revelation has left us with more questions than answers.
Omusawo Tintah To Host Renowned Swiss Artist Mr. Kamanzi on Metro fm 90.8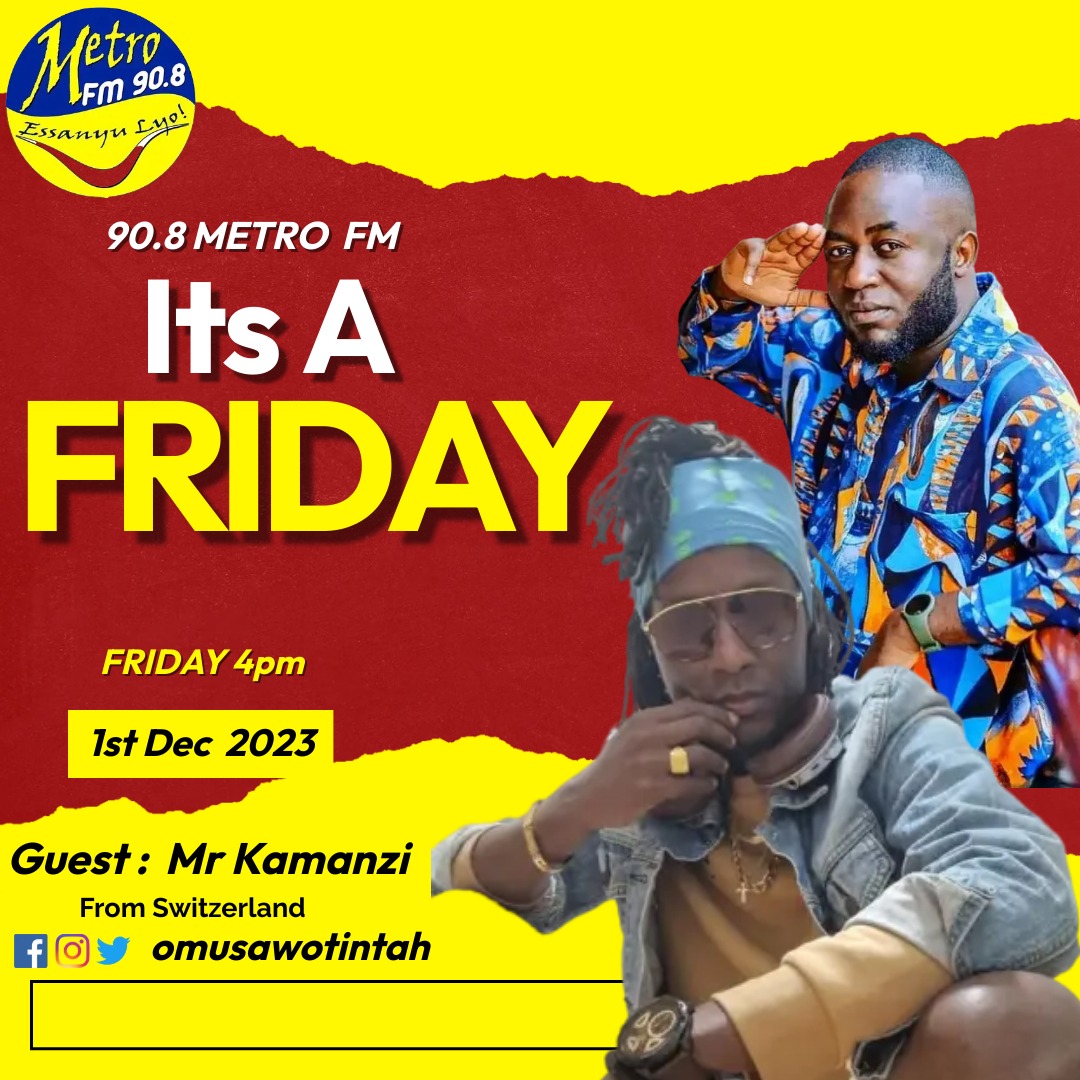 Metro FM 90.8's celebrated radio presenter and media activist, Omusawo Tintah, is gearing up to host the sensational Switzerland-based singer, Mr. Kamanzi, this Friday on his renowned radio show, Free Style Friday, running from 4 pm to 7 pm.
Omusawo Tintah's Free Style Friday has become a staple for music enthusiasts, featuring top-notch music and hosting internationally acclaimed artists. The show's popularity has soared, making it one of Uganda's most loved and trending radio programs.
Mr. Kamanzi, who is set to be the special guest on this week's episode, brings a wealth of musical talent and a captivating story to share. His journey in the world of music began at the age of 12, fueled by a deep passion for the art form. One of his childhood dreams was to perform on the grand stage, a dream that materialized in 1995 and marked the commencement of his music career.
Known for his distinctive vocal style, often referred to as "the husky voice of Africa," Mr. Kamanzi migrated to Switzerland a few years later. In 2008, he had the privilege of sharing the stage with T.o.k and Sean Paul in Dar es Salaam, Tanzania, a significant milestone in his musical journey.
With two published albums, namely "Unite" and "Today and Tomorrow," Mr. Kamanzi has made waves in the music industry. His track "Show Dem the Sign" received extensive airplay on local radio stations, solidifying his position as a notable artist. His performances have graced numerous stages across Africa and Europe, showcasing his versatility in musical genres, including Reggae, Afrobeat, Dancehall, and Pop Dancehall.
Beyond his musical accomplishments, Mr. Kamanzi's work with the Reggaenerators since 2021 has added a collaborative dimension to his career. His music carries a powerful message of upliftment, education, peace, and love, aligning with his personal motto: "Anywhere mi deh mi spread love."
As Free Style Friday prepares to host this illustrious artist, fans can anticipate an engaging and soulful session, blending Omusawo Tintah's charismatic hosting with the melodious tunes and inspiring story of Mr. Kamanzi. Tune in to Metro FM 90.8 this Friday for a musical experience that transcends borders and embraces the universal language of love through music.