Rick Ross Reacts to Jada Pinkett Smith's Marriage Revelations: Is He Second-Guessing Marriage?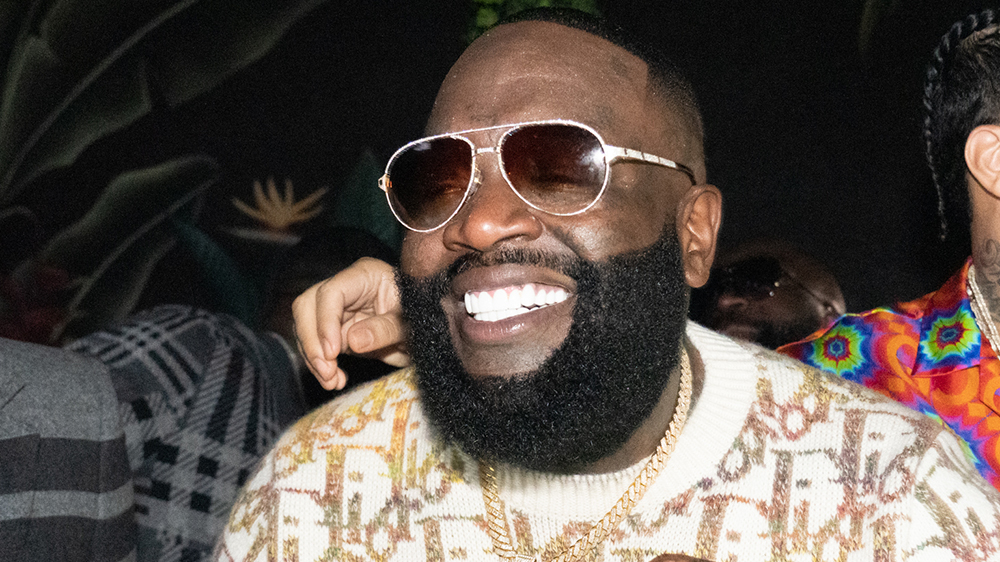 Rick Ross has responded to the recent revelations made by Jada Pinkett Smith about her marriage to Will Smith, and his reaction suggests he's having second thoughts about tying the knot himself.
On Wednesday (October 18), Rozay took to his Instagram Stories to comment on Jada's candid confessions, particularly her disclosure that she and Will opted not to sign a prenuptial agreement when they married in 1997.
The news created quite a buzz, especially considering the significant disparity in their individual net worths (Will is reportedly worth $350 million, while Jada is estimated to be worth around $50 million).
"At one time, we thought Will Smith and Jada were Shaq and Kobe," Ross remarked, alluding to his recent collaboration with Meek Mill. "Just on some red carpet, let's get this money-type stuff. But the way Jada Pinkett Smith is moving, it doesn't really make you want to be that close with a woman."
He continued, "It really makes you reconsider ever getting married. Wow, baby. You're talking about so much personal business. What's your credit score? What's your Beacon score? We don't believe you were worth $50 million. Nah, show it to us. Prove it to us. We don't believe this stuff. Now show us. Show us. Will, go home, Will. They called me Will growing up. Come on, Will. Make her go open you a Moon Pie."
Jada Pinkett discussed the absence of a prenup in her and Will Smith's marriage during an interview with Parade, published as part of the press tour for her new memoir, "Worthy."
"Listen, weddings are beautiful, but they can be very romanticized," she expressed. "I feel that was a very real moment for the two of us to look each other in the eyes, recognize that there would be tough times in this journey.
"And to say to each other, 'No matter what, we're going to figure it out, and that's why we don't need a prenup because I'm making a promise that divorce won't be necessary, that we will figure this out.'"
She further explained, "And we made that promise to each other without all the bridal wedding beauty; it was just sitting on a log in his mother's backyard, and going, 'Hey.' Having to really look at the possibility of us not being together."
Jada's book tour has been filled with numerous revelations. In an interview with Today earlier this month, the 52-year-old actress disclosed that she and Will Smith have been quietly separated for seven years, despite still being legally married.
She admitted that the reason she hadn't openly declared that they were no longer a couple was that she wasn't "ready yet" and was still trying to "figure out how to be in partnership."
Jada also revealed that there were "a lot of things" that contributed to the dissolution of their marriage and, by 2016, both were "exhausted with trying" because they were "stuck in a fantasy of what the other person should be."
While she vowed never to get a divorce and has kept that promise, Jada and Will Smith now lead separate lives. Rick Ross' reaction to these revelations has sparked discussions about the complexities of marriage and the influence of public figures on perceptions of relationships.
Omusawo Tintah To Host Renowned Swiss Artist Mr. Kamanzi on Metro fm 90.8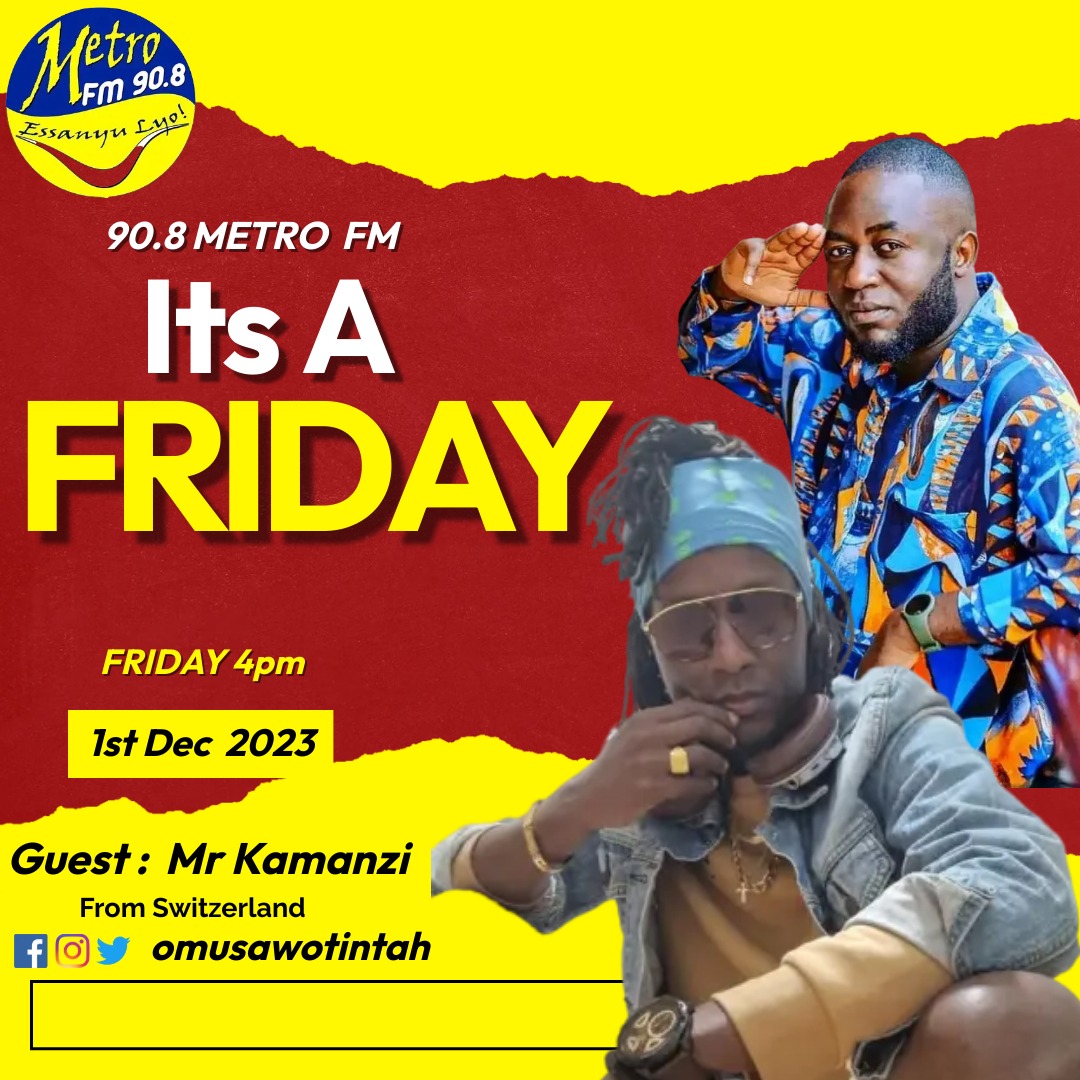 Metro FM 90.8's celebrated radio presenter and media activist, Omusawo Tintah, is gearing up to host the sensational Switzerland-based singer, Mr. Kamanzi, this Friday on his renowned radio show, Free Style Friday, running from 4 pm to 7 pm.
Omusawo Tintah's Free Style Friday has become a staple for music enthusiasts, featuring top-notch music and hosting internationally acclaimed artists. The show's popularity has soared, making it one of Uganda's most loved and trending radio programs.
Mr. Kamanzi, who is set to be the special guest on this week's episode, brings a wealth of musical talent and a captivating story to share. His journey in the world of music began at the age of 12, fueled by a deep passion for the art form. One of his childhood dreams was to perform on the grand stage, a dream that materialized in 1995 and marked the commencement of his music career.
Known for his distinctive vocal style, often referred to as "the husky voice of Africa," Mr. Kamanzi migrated to Switzerland a few years later. In 2008, he had the privilege of sharing the stage with T.o.k and Sean Paul in Dar es Salaam, Tanzania, a significant milestone in his musical journey.
With two published albums, namely "Unite" and "Today and Tomorrow," Mr. Kamanzi has made waves in the music industry. His track "Show Dem the Sign" received extensive airplay on local radio stations, solidifying his position as a notable artist. His performances have graced numerous stages across Africa and Europe, showcasing his versatility in musical genres, including Reggae, Afrobeat, Dancehall, and Pop Dancehall.
Beyond his musical accomplishments, Mr. Kamanzi's work with the Reggaenerators since 2021 has added a collaborative dimension to his career. His music carries a powerful message of upliftment, education, peace, and love, aligning with his personal motto: "Anywhere mi deh mi spread love."
As Free Style Friday prepares to host this illustrious artist, fans can anticipate an engaging and soulful session, blending Omusawo Tintah's charismatic hosting with the melodious tunes and inspiring story of Mr. Kamanzi. Tune in to Metro FM 90.8 this Friday for a musical experience that transcends borders and embraces the universal language of love through music.