Thomas Partey Ready for Chelsea Clash, Andy Robertson Out for 10 Weeks
As the Premier League gears up for an exciting weekend of football, there are several notable developments across different clubs that are capturing fans' attention. Thomas Partey's readiness for the upcoming Arsenal vs. Chelsea encounter, Andy Robertson's unfortunate injury setback, and the lingering hints of Palhinha's move to Bayern Munich have become the talk of the town.
Thomas Partey's Return for Arsenal vs. Chelsea:
The highly anticipated clash between Arsenal and Chelsea is on the horizon, and one piece of good news for the Gunners is the return of Thomas Partey. Partey's journey with Arsenal has been accompanied by Arsenal's performance therapist, Samuel Muffy, who has been a constant presence to ensure the Ghanaian midfielder's fitness.
During the international break, Thomas Partey represented Ghana in matches against Mexico and the United States. Ghana's manager, Chris Hughton, wisely limited Partey to 45 minutes of playing time in the first match, understanding that he had recently recovered from an injury that kept him sidelined for several weeks. Subsequently, he played more minutes against the USA, further proving his readiness for the Chelsea clash.
Partey's return will be a significant boost for Arsenal, as he has emerged as one of their most valuable assets since joining the club in 2022. Manager Mikel Arteta will likely include him in the lineup against Chelsea, providing the Gunners with a crucial presence in midfield.
The Palhinha to Bayern Munich Saga:
The transfer saga involving João Palhinha's potential move to Bayern Munich continues to be a topic of discussion in the football world. Initially, it appeared that Palhinha was on the verge of joining the German giants during the summer transfer window. He even underwent a medical and posed in a Bayern Munich jersey, which seemed to indicate that the deal was all but done.
However, due to financial disagreements, the deal eventually collapsed, and Palhinha returned to Sporting CP in Portugal. The most recent reports suggest that Bayern Munich has reservations about rekindling their interest in the player, primarily due to potential medical concerns. While this could be perceived as a damage control move by Bayern, it highlights the challenges in completing high-profile transfers, even for top clubs.
Palhinha's future remains uncertain, and Bayern is exploring alternative options, including a possible move for Calvin Phillips, who may be available for transfer in the upcoming window.
Andy Robertson's Injury Blow for Liverpool:
Andy Robertson's injury while on international duty with Scotland has sent shockwaves through the Liverpool camp. Robertson walked off the field with a shoulder injury during a friendly match against France, and the initial prognosis is concerning.
Reports suggest that Robertson may be sidelined for a minimum of 10 weeks, potentially extending to December if surgery is deemed necessary. This injury deals a significant blow to Liverpool's left-back position, even though they have backup options like Kostas Tsimikas. The relentless fixture schedule and additional injuries have put the Liverpool squad under considerable strain, making Robertson's absence all the more challenging for the club.
In conclusion, the football world is abuzz with these key developments. As fans eagerly anticipate the Arsenal vs. Chelsea clash, Thomas Partey's return provides an extra layer of intrigue. Meanwhile, the Palhinha transfer saga highlights the complexities of high-profile deals, and Andy Robertson's injury underscores the challenges that clubs face during a demanding season.
The Premier League action is set to resume, and these stories add an extra layer of excitement and anticipation for football enthusiasts worldwide. Let's wait and see how these developments play out and how they impact the clubs and their respective seasons.
Blueface's Mom, Karlissa Saffold, Takes Aim At Jaidyn Alexis' Family In Fiery Social Media Rant – The Hoima Post –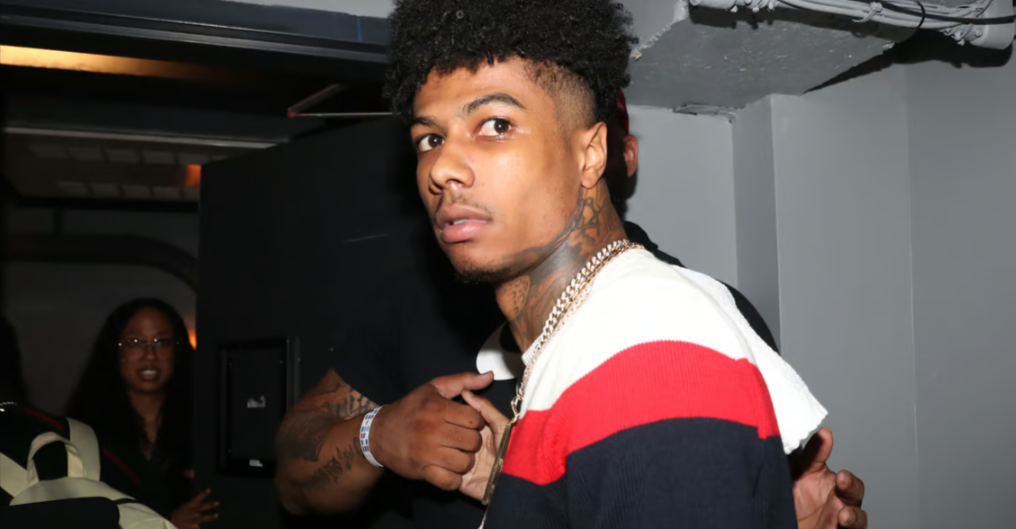 Jaidyn Alexis and Blueface's relationship has seen its fair share of ups and downs since high school, marked by numerous separations and reconciliations. Their connection goes beyond romance, as they share two children and are now bound by the 25-year-old rapper's recording contract with MILF Music and Columbia Records. However, recent social media activity from Blueface sparked interest when he removed all photos of him and Jaidyn from his Instagram.
Responding to the situation, Blueface's mom, Karlissa Saffold, took to social media to express her thoughts and directed her frustration at Jaidyn's mother in a heated rant. Recalling a past incident where she felt mistreated by Jaidyn's family, Saffold highlighted the challenges of being the one making sacrifices while facing financial struggles.
Amidst the emotional confrontation, Saffold called out Jaidyn's mother for not defending her daughter against online criticism. Although Saffold herself has engaged in negative comments about her future daughter-in-law in the past, she asserted that she has also defended Jaidyn when necessary. Expressing frustration, Saffold noted her efforts to reach out to Jaidyn's family, emphasizing the need for support and understanding between mothers.
While Saffold's message may not have been conciliatory, her protective instincts kicked in when she witnessed Tokyo Toni making controversial statements about Beyonce and Blue Ivy. Saffold promptly defended the 11-year-old, showcasing a change in her approach when it comes to standing up for others in the public eye. The complex dynamics surrounding Blueface, Jaidyn Alexis, and their families continue to captivate social media users, adding another layer to their ongoing saga. For more details, follow the link below.