Ukraine's Counteroffensive: Troops Brave Southern Front, Battling Landmines and Russian Resistance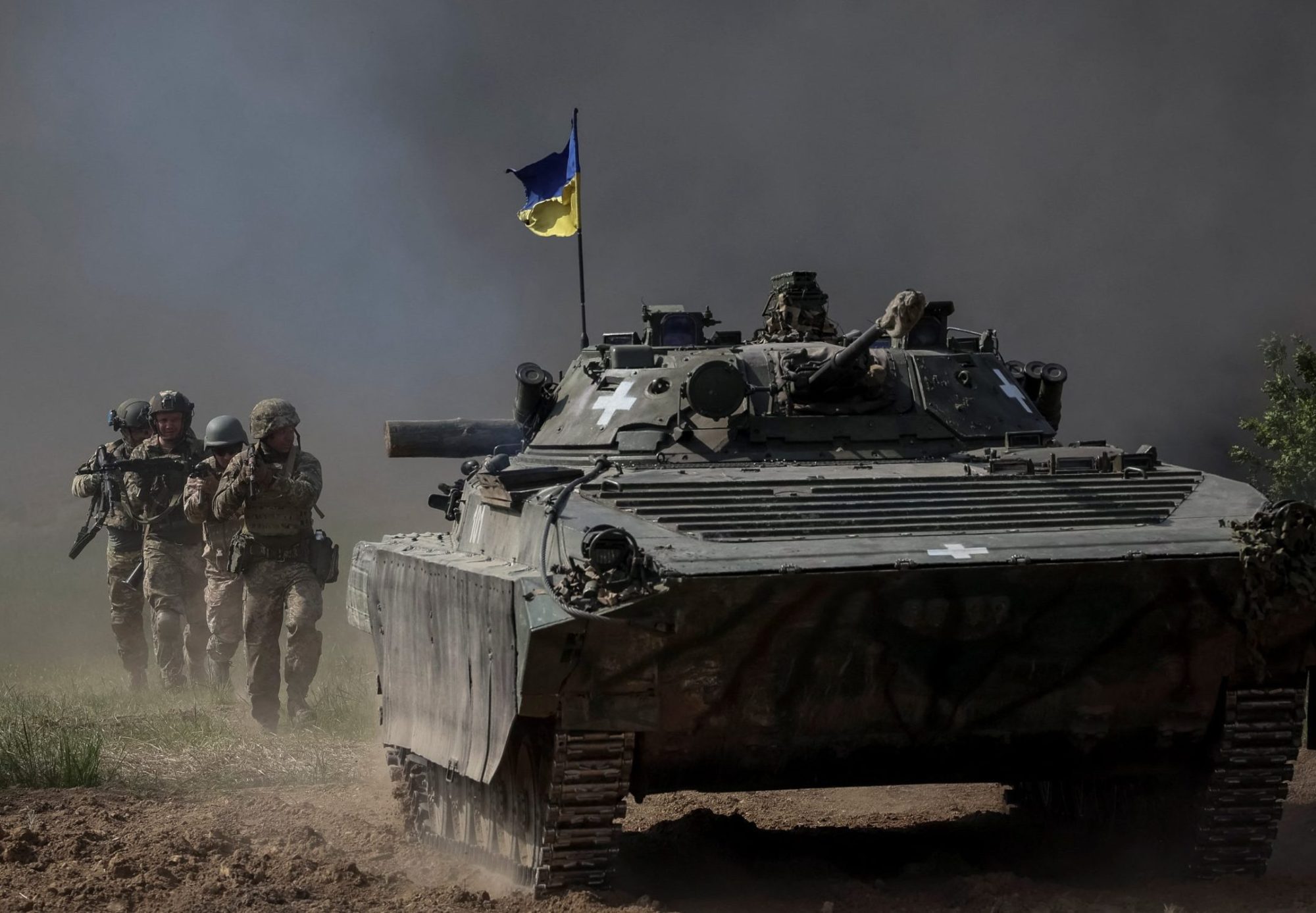 In the darkened expanse of Ukraine's Southern front, Ukrainian troops are embarking on a perilous counteroffensive, seeking to regain control of territories once occupied by Russian forces. The flat, open terrain in this region offers some concealment under the shroud of night, crucial to avoid detection in a conflict zone where even the slightest misstep can prove fatal.
In a recently released video titled "Ukraine's counteroffensive: Troops try to retake southern front," we are granted a glimpse into the harsh realities faced by Ukrainian soldiers on the frontlines. The footage reveals a Ukrainian reconnaissance soldier guiding the viewer through a network of what were once Russian trenches. There are no well-lit paths here, only crude markers that serve as warnings of the perilous landmines hidden beneath the earth. The soldier explains that the Russians had rigged improvised traps on top of anti-tank mines, a deadly combination that has claimed the lives of at least two brave souls attempting to wrest control of these trenches.
"Stay on the path," the soldier urges, emphasizing the importance of treading carefully. He underscores the shift in the nature of warfare in this region, where both Ukrainian and Russian forces have dug into fixed positions, mirroring conflicts from a bygone era. It's a stark contrast to the modern military equipment and drones deployed in the area, offering a reminder of the present-day implications of this enduring conflict.
the precise location where Ukrainian forces are endeavoring to drive a wedge into Russian lines. With Russian positions on two sides, the troops have a daunting task ahead. Beyond the risk of landmines and improvised traps, they also face the strategic challenge of Russian forces falling back to successive layers of trenches. This tactical maneuver has been effective in slowing down the Ukrainian counteroffensive in the Southern front.
However, despite the adversity they face, there is a sense of resilience among these soldiers. Much-needed ammunition arrives at the front lines, and one Ukrainian soldier, Seri, reveals a fundamental desire: "What we want most is to go home, to see our families. Apart from that, we have everything we need. We can fight; we want to get rid of them and go home."
But the danger is ever-present. As they hold positions and strive to advance, the soldiers experience the harsh reality of war. Ukrainian mortars roar to life, and in response, Russian forces unleash 500 kg laser-guided aerial bombs. The volatility of the situation is palpable, as the soldiers find themselves on the razor's edge between life and death.
It illustrates the unwavering determination of Ukrainian troops who, in the face of landmines, improvised traps, and an entrenched enemy, continue to fight for their homeland. The counteroffensive is no easy feat, and the video underscores the sacrifices and challenges faced by these soldiers as they endeavor to regain control of this pivotal region.
Renowned Radio DJ "Omusawo Tintah" Jets In Tanzania For Royal Roots Reggae Festival – The Hoima Post –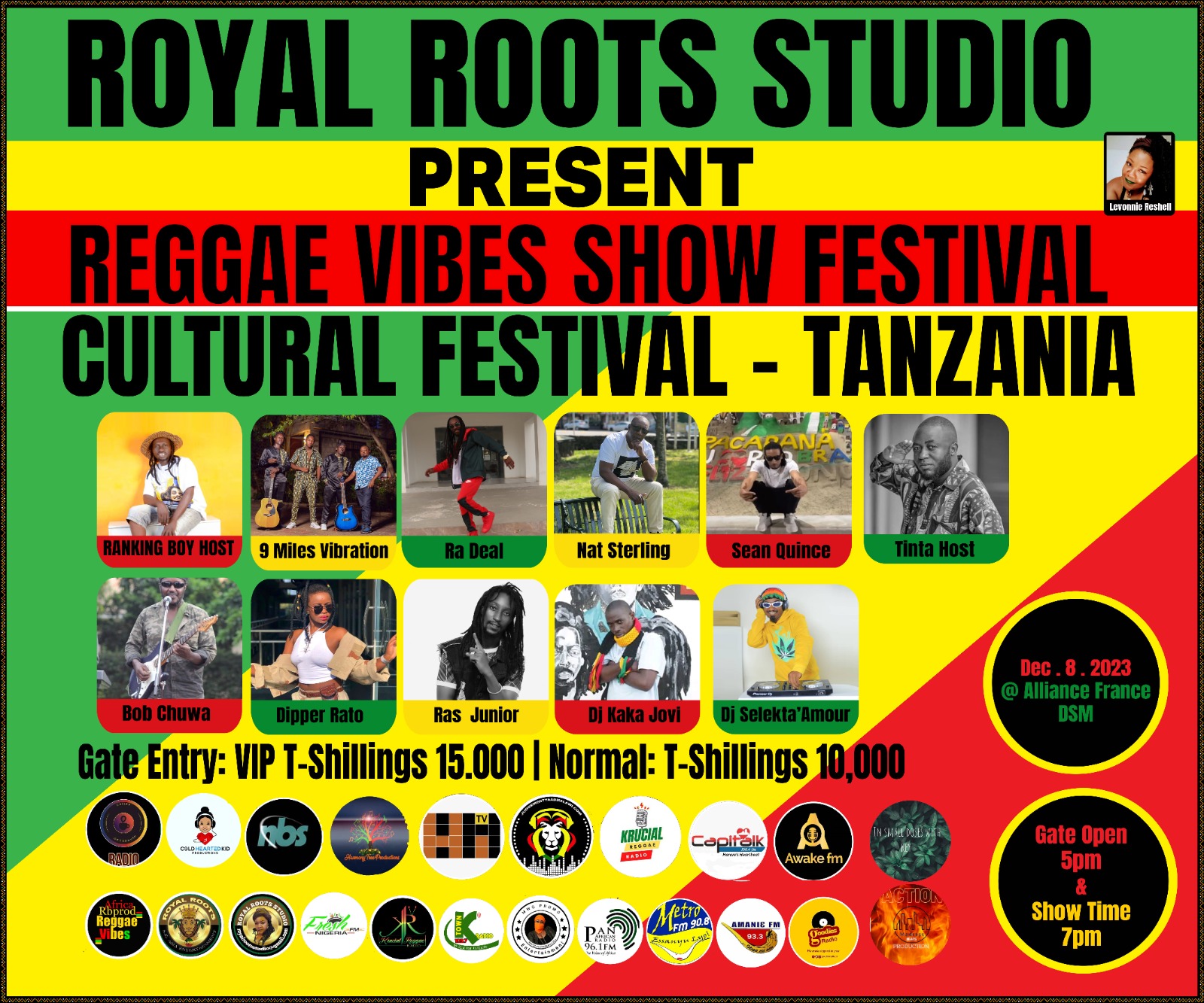 Dar es Salaam, Tanzania – In an exciting turn of events, the acclaimed radio DJ, Male Deogratius, popularly known as Omusawo Tintah, touched down in Tanzania on Thursday morning, gearing up for a momentous occasion—the Royal Roots Reggae Festival. The event promises to be a celebration of reggae culture, uniting fans from across the globe for a night of rhythmic beats and positive vibes.
Omusawo Tintah, a well-known figure in the music scene, is set to co-host the festival alongside Tanzanian sensation Ranking Boy. The dynamic duo aims to create an unforgettable experience for reggae enthusiasts, showcasing the rich heritage of roots reggae.
The Royal Roots Reggae Festival, scheduled to take place at Alliance Francaise Tanzania, has generated immense anticipation. The venue, known for its cultural significance, will provide an intimate setting for music lovers to immerse themselves in the sounds of reggae.
Halle Bailey Addresses Pregnancy Rumors and Expresses Gratitude to Real Supporters
International Flair: Jamaican Sensation Radeal to Headline Alongside Bob Chuwa, Dipper Rato, and Sean Quince
The festival's lineup boasts an impressive array of international artists, including the legendary Jamaican performer Radeal. Hailing from the reggae capital, Jamaica, Radeal is expected to bring his signature style and infectious energy to the Tanzanian stage.
Taylor Swift Opens Up About Romance with Travis Kelce in TIME Person of the Year Interview
Joining Radeal are other notable artists such as Bob Chuw, Dipper Rato, and Sean Quince, each contributing their unique talents to the festival. The diverse lineup ensures a fusion of reggae sub-genres, promising an eclectic and vibrant musical experience for attendees.
Paris Jackson Navigates TMZ Interview with Diplomacy: Refuses to Comment on Offset's Tattoo Tribute
Cultural Fusion at Alliance Francaise Tanzania
Alliance Francaise Tanzania, a hub for cultural exchange, is the ideal venue for the Royal Roots Reggae Festival. With its commitment to promoting the arts, the venue sets the stage for a night of unity and celebration. Attendees can expect a fusion of reggae rhythms and Tanzanian hospitality, creating an atmosphere that transcends borders.
As Omusawo Tintah and Ranking Boy prepare to take center stage, the Royal Roots Reggae Festival holds the promise of being a landmark event in Tanzania's cultural calendar. With international and local talents converging in a celebration of reggae's roots, the festival is set to leave a lasting impact on the hearts of music enthusiasts.
Ticket Information and Event Details
Tickets for the Royal Roots Reggae Festival are now available for purchase online and at select outlets. The festival will kick off at 7:00 PM on 8th dec , promising a night filled with pulsating beats and positive vibrations. Don't miss the chance to be part of this reggae extravaganza—get your tickets and join Omusawo Tintah  for a night to remember!