VIDEO : Lil Uzi Vert Lists Stunning California Mansion for $6 Million: A Glimpse Inside the Luxurious Estate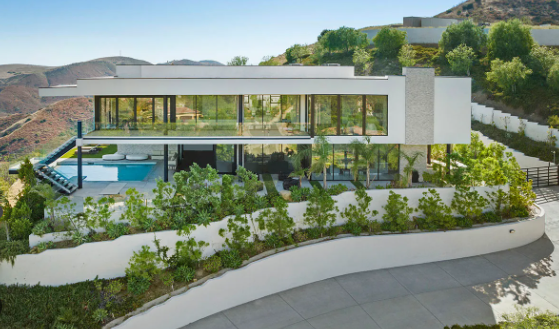 Grammy-nominated rapper Lil Uzi Vert has put their state-of-the-art California mansion on the market, and the asking price is a cool $6 million. This striking property, as reported by The Hollywood Reporter, is situated in a private location in Bell Canyon, just a stone's throw away from Los Angeles, nestled within Ventura County.
This contemporary mansion, with its spacious open design, graces 1.35 acres of land, securely situated within a gated community. It offers a sanctuary of privacy and serenity, making it an appealing prospect for potential buyers seeking an exclusive retreat.
The sprawling estate boasts over 7,000 square feet of living space, complete with five bedrooms and six bathrooms. But it's not just the size that impresses; the mansion also features an array of amenities to elevate the living experience. Among these amenities is an inviting in-ground pool, perfect for unwinding and entertaining.
A distinctive feature that sets this property apart is the proximity of a Jacuzzi to the mansion. It's rumored that Lil Uzi Vert may have used this Jacuzzi to rehearse their audacious stage dive front flips, adding a touch of music history to the property.
The rapper originally acquired this glass-walled residence for $4.4 million in 2021. If the property sells at its listed price, Lil Uzi Vert stands to make a handsome profit, exceeding $1 million after factoring in expenses.
Lil Uzi Vert is not the only high-profile individual to explore the Bell Canyon area for their real estate needs. The neighborhood has attracted a host of celebrities, including notable names like Jhené Aiko, Trey Songz, Shaquille O'Neal, Joe Rogan, and more, all of whom have invested in homes in the vicinity.
The future living arrangements for Lil Uzi Vert are currently unclear as the rapper seeks to part ways with their Ventura County mansion. Nonetheless, their impact on the music scene continues to reverberate. In June, the Philadelphia-born artist made a triumphant return with the highly anticipated "Pink Tape" album, which soared to the top of the Billboard 200 charts, amassing an impressive 167,000 first-week sales.
Recently, Lil Uzi Vert took to social media to send a clear message to their associates. In a video, they stated, "I ain't on that friendly shit no more. I don't mess with none of you individuals. It is what it is. However, it goes. Renegade style, no compromises." Accompanying the video was a written message: "You broke individuals back home better stop playing before I give you a million you can't spend." In a second slide, a selfie was captioned with the words, "they wish they were me."
Omusawo Tintah To Host Renowned Swiss Artist Mr. Kamanzi on Metro fm 90.8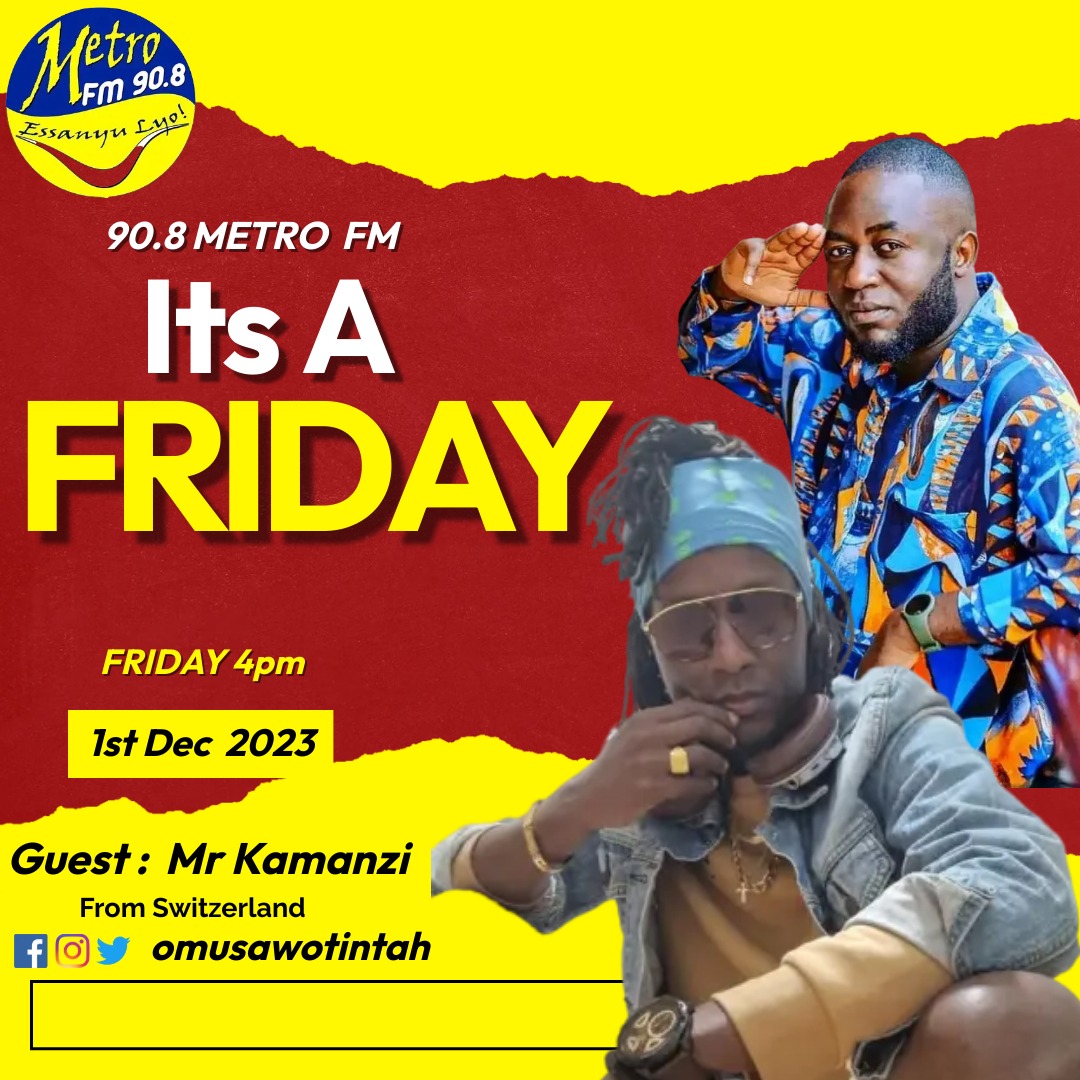 Metro FM 90.8's celebrated radio presenter and media activist, Omusawo Tintah, is gearing up to host the sensational Switzerland-based singer, Mr. Kamanzi, this Friday on his renowned radio show, Free Style Friday, running from 4 pm to 7 pm.
Omusawo Tintah's Free Style Friday has become a staple for music enthusiasts, featuring top-notch music and hosting internationally acclaimed artists. The show's popularity has soared, making it one of Uganda's most loved and trending radio programs.
Mr. Kamanzi, who is set to be the special guest on this week's episode, brings a wealth of musical talent and a captivating story to share. His journey in the world of music began at the age of 12, fueled by a deep passion for the art form. One of his childhood dreams was to perform on the grand stage, a dream that materialized in 1995 and marked the commencement of his music career.
Known for his distinctive vocal style, often referred to as "the husky voice of Africa," Mr. Kamanzi migrated to Switzerland a few years later. In 2008, he had the privilege of sharing the stage with T.o.k and Sean Paul in Dar es Salaam, Tanzania, a significant milestone in his musical journey.
With two published albums, namely "Unite" and "Today and Tomorrow," Mr. Kamanzi has made waves in the music industry. His track "Show Dem the Sign" received extensive airplay on local radio stations, solidifying his position as a notable artist. His performances have graced numerous stages across Africa and Europe, showcasing his versatility in musical genres, including Reggae, Afrobeat, Dancehall, and Pop Dancehall.
Beyond his musical accomplishments, Mr. Kamanzi's work with the Reggaenerators since 2021 has added a collaborative dimension to his career. His music carries a powerful message of upliftment, education, peace, and love, aligning with his personal motto: "Anywhere mi deh mi spread love."
As Free Style Friday prepares to host this illustrious artist, fans can anticipate an engaging and soulful session, blending Omusawo Tintah's charismatic hosting with the melodious tunes and inspiring story of Mr. Kamanzi. Tune in to Metro FM 90.8 this Friday for a musical experience that transcends borders and embraces the universal language of love through music.