YNW Melly Faces Additional Charges in Witness Tampering Case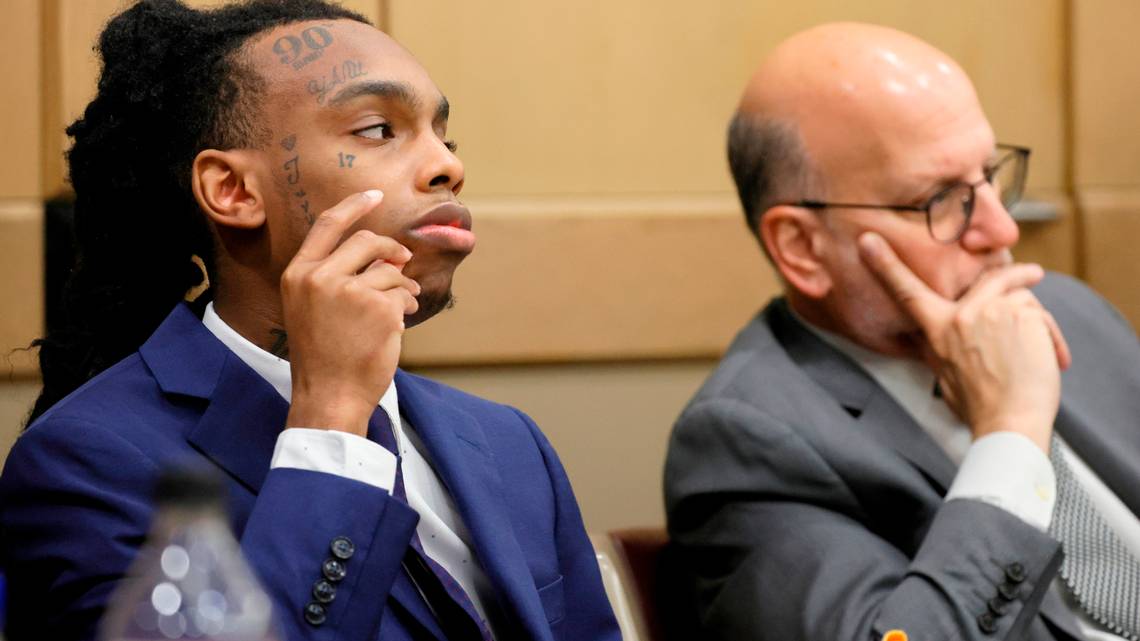 The legal troubles of rapper YNW Melly, whose real name is Jamell Demons, have taken a turn for the worse as he now faces six additional charges in his witness tampering case. These new charges compound the already complex legal situation surrounding the artist.
According to reports from NBC 6 South Florida, YNW Melly, his co-defendant YNW Bortlen (Cortlen Henry), and a third individual named Terrence Mathis have been hit with fresh allegations. The new charges include directing the activities of a criminal gang, unlawful use of a two-way communication device, as well as solicitation and conspiracy to commit tampering.
These latest charges are in addition to the original count of tampering with a witness in a capital felony that YNW Melly and YNW Bortlen faced earlier in the month. The original charges were linked to the 2018 murders of YNW Juvy and YNW Sakchaser.
Terrence Mathis, who is currently an inmate at Broward County Jail, is accused of helping YNW Melly make contact with YNW Bortlen, who was out on bond at the time when the alleged tampering took place.
The state's case alleges that Bortlen and Mathis played roles in assisting YNW Melly as he tried to persuade his ex-girlfriend, Mariah Hamilton, and her mother, Felicia Holmes, not to testify in his initial double murder trial.
An affidavit revealed that Bortlen and Mathis engaged in approximately 60 phone calls between March and August 2023. During these calls, they employed coded language, including references to Rihanna, in an apparent effort to conceal their true intentions.
Throughout 2023, YNW Melly's phone privileges had been considerably restricted, as he was on a 23-hour lockdown inside Broward County Jail.
After a mistrial was declared in YNW Melly's initial double murder trial in July, due to the jury's inability to reach a unanimous verdict following three days of deliberation, a retrial is now anticipated. The process of selecting a new jury began this week.
The 24-year-old rapper is accused of conspiring with YNW Bortlen in October 2018 to orchestrate the deaths of their two friends, YNW Juvy (Christopher Thomas Jr.) and YNW Sakchaser (Anthony Williams), and making it appear as a drive-by shooting. YNW Melly's legal saga continues to unfold as he faces an increasingly complex set of charges.
Omusawo Tintah To Host Renowned Swiss Artist Mr. Kamanzi on Metro fm 90.8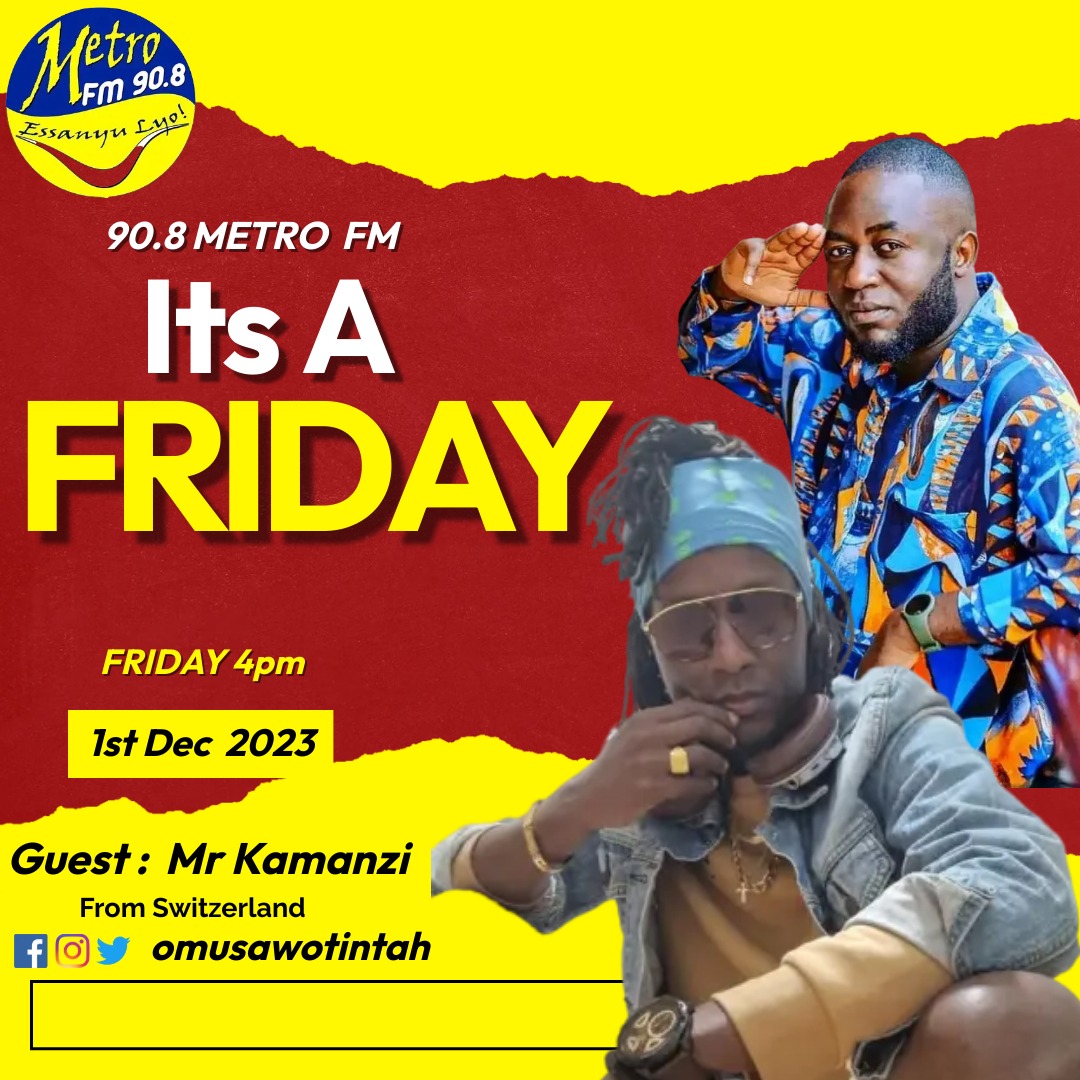 Metro FM 90.8's celebrated radio presenter and media activist, Omusawo Tintah, is gearing up to host the sensational Switzerland-based singer, Mr. Kamanzi, this Friday on his renowned radio show, Free Style Friday, running from 4 pm to 7 pm.
Omusawo Tintah's Free Style Friday has become a staple for music enthusiasts, featuring top-notch music and hosting internationally acclaimed artists. The show's popularity has soared, making it one of Uganda's most loved and trending radio programs.
Mr. Kamanzi, who is set to be the special guest on this week's episode, brings a wealth of musical talent and a captivating story to share. His journey in the world of music began at the age of 12, fueled by a deep passion for the art form. One of his childhood dreams was to perform on the grand stage, a dream that materialized in 1995 and marked the commencement of his music career.
Known for his distinctive vocal style, often referred to as "the husky voice of Africa," Mr. Kamanzi migrated to Switzerland a few years later. In 2008, he had the privilege of sharing the stage with T.o.k and Sean Paul in Dar es Salaam, Tanzania, a significant milestone in his musical journey.
With two published albums, namely "Unite" and "Today and Tomorrow," Mr. Kamanzi has made waves in the music industry. His track "Show Dem the Sign" received extensive airplay on local radio stations, solidifying his position as a notable artist. His performances have graced numerous stages across Africa and Europe, showcasing his versatility in musical genres, including Reggae, Afrobeat, Dancehall, and Pop Dancehall.
Beyond his musical accomplishments, Mr. Kamanzi's work with the Reggaenerators since 2021 has added a collaborative dimension to his career. His music carries a powerful message of upliftment, education, peace, and love, aligning with his personal motto: "Anywhere mi deh mi spread love."
As Free Style Friday prepares to host this illustrious artist, fans can anticipate an engaging and soulful session, blending Omusawo Tintah's charismatic hosting with the melodious tunes and inspiring story of Mr. Kamanzi. Tune in to Metro FM 90.8 this Friday for a musical experience that transcends borders and embraces the universal language of love through music.