50 Cent Reacts to Missouri Black Mafia Family Arrests and Plans JBo Spinoff Series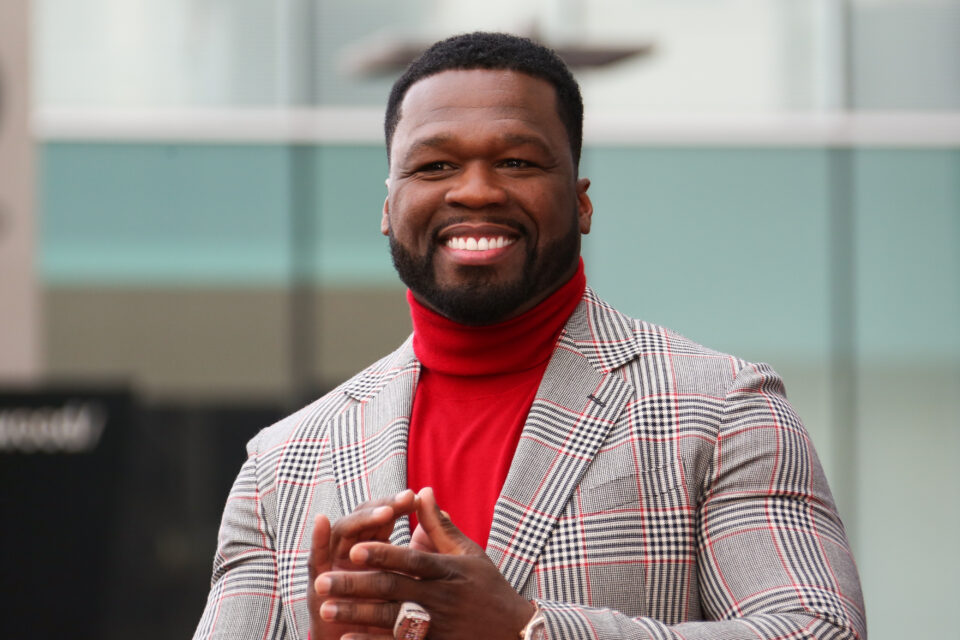 50 Cent has offered his thoughts on the recent wave of arrests in Missouri related to the Black Mafia Family (BMF). The G-Unit rapper, renowned for creating the BMF series on STARZ, expressed his astonishment on Instagram, also revealing his intention to release a spinoff series centered around BMF member Chad E. "JBo" Brown, one of the individuals apprehended in the recent arrests.
In his caption, 50 Cent remarked, "BMF again [mind-blown emoji] ain't this a bitch. J BO story is a spin off I'm a put it on the tube you know the vibes."
50 Cent's BMF series is based on the infamous criminal organization founded in the 1980s by Detroit brothers Demetrius "Big Meech" and Terry "Southwest Tee" Flenory, and it initially aired on STARZ in 2021. A third season of the series is slated for release in 2024.
The Eastern District of Missouri made an official announcement on Thursday (October 19) regarding the arrest of over two dozen individuals on charges related to drug trafficking and fraud. A total of 34 people were charged in connection with the investigation, with the accused described as either members or associates of the Black Mafia Family.
U.S. Attorney Sayler A. Fleming commented on the situation, saying, "These indictments and arrests targeted an organization that did not just limit their crimes to drug trafficking. Others have been accused of laundering money for the organization or taking advantage of the coronavirus pandemic to fraudulently obtain thousands of dollars in loans that were intended for struggling businesses and employees."
Among those arrested, Chad E. "JBo" Brown (51) faced an indictment on one count of bank fraud and one count of using a false writing or document. He was accused of submitting a fraudulent IRS Schedule C form to obtain a PPP loan.
Additionally, 45-year-old Robert L. Lewis was indicted on four counts of fentanyl distribution and one count of being a felon in possession of a firearm. Robert "Honest" Sims (40) faced one count of conspiracy to distribute 500 grams or more of a mixture containing methamphetamine, while 37-year-old Samir Simpson-Bey was indicted on one count of distribution of 40 grams or more of fentanyl.
Moreover, Jeremy "Welo" Steele (44) was indicted on one count of conspiracy to distribute 400 grams or more of fentanyl and 500 grams or more of a mixture containing methamphetamine.
Special Agent in Charge Jay Greenberg of the FBI St. Louis Division stated, "This week's take-down demolished multiple drug trafficking organizations which were the main suppliers of methamphetamine, fentanyl, and cocaine into the St. Louis region. Today's arrests of more than two dozen suspects by the St. Louis Gateway Strike Force is a culmination of a four-year investigation into a world of violence frequently associated with drug trafficking."
Omusawo Tintah To Host Renowned Swiss Artist Mr. Kamanzi on Metro fm 90.8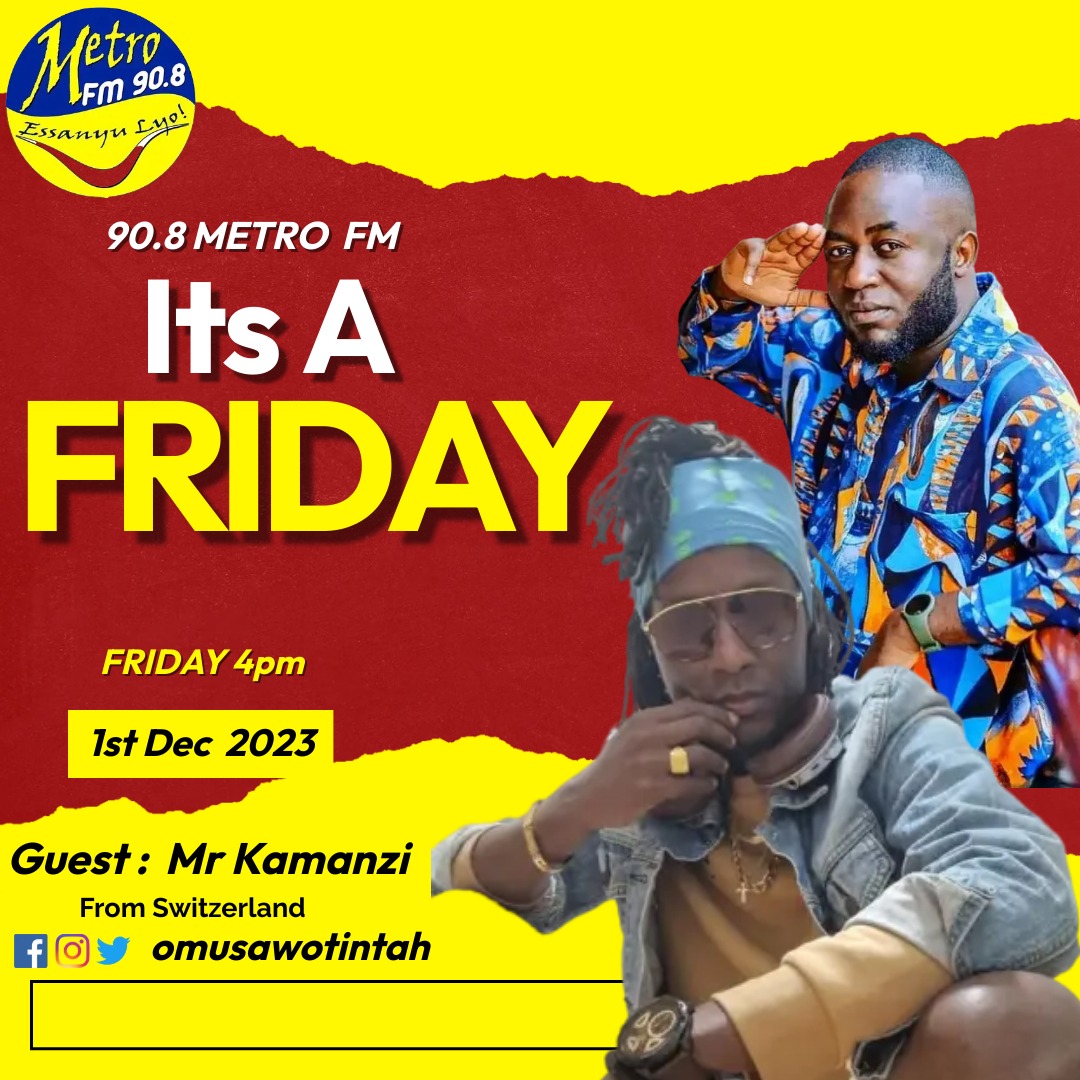 Metro FM 90.8's celebrated radio presenter and media activist, Omusawo Tintah, is gearing up to host the sensational Switzerland-based singer, Mr. Kamanzi, this Friday on his renowned radio show, Free Style Friday, running from 4 pm to 7 pm.
Omusawo Tintah's Free Style Friday has become a staple for music enthusiasts, featuring top-notch music and hosting internationally acclaimed artists. The show's popularity has soared, making it one of Uganda's most loved and trending radio programs.
Mr. Kamanzi, who is set to be the special guest on this week's episode, brings a wealth of musical talent and a captivating story to share. His journey in the world of music began at the age of 12, fueled by a deep passion for the art form. One of his childhood dreams was to perform on the grand stage, a dream that materialized in 1995 and marked the commencement of his music career.
Known for his distinctive vocal style, often referred to as "the husky voice of Africa," Mr. Kamanzi migrated to Switzerland a few years later. In 2008, he had the privilege of sharing the stage with T.o.k and Sean Paul in Dar es Salaam, Tanzania, a significant milestone in his musical journey.
With two published albums, namely "Unite" and "Today and Tomorrow," Mr. Kamanzi has made waves in the music industry. His track "Show Dem the Sign" received extensive airplay on local radio stations, solidifying his position as a notable artist. His performances have graced numerous stages across Africa and Europe, showcasing his versatility in musical genres, including Reggae, Afrobeat, Dancehall, and Pop Dancehall.
Beyond his musical accomplishments, Mr. Kamanzi's work with the Reggaenerators since 2021 has added a collaborative dimension to his career. His music carries a powerful message of upliftment, education, peace, and love, aligning with his personal motto: "Anywhere mi deh mi spread love."
As Free Style Friday prepares to host this illustrious artist, fans can anticipate an engaging and soulful session, blending Omusawo Tintah's charismatic hosting with the melodious tunes and inspiring story of Mr. Kamanzi. Tune in to Metro FM 90.8 this Friday for a musical experience that transcends borders and embraces the universal language of love through music.