Cam'ron Playfully Takes a Jab at Jada Pinkett Smith Amid 2Pac Revelations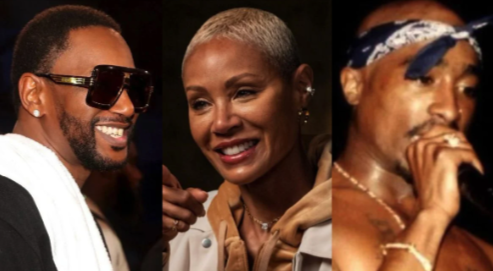 Cam'ron, known for his humor, has joined the chorus of responses to Jada Pinkett Smith's recent headlines about her relationships with the late 2Pac and her estranged husband, Will Smith.
The rapper, playfully taking a shot at Jada, posted a picture on Instagram on Thursday (October 19) dressed in a classic 2Pac outfit while seemingly filming something.
In a lighthearted jab at Jada, Cam'ron, who also references one of the songs from 2Pac's "All Eyez On Me" album, wrote, "Picture me rolling. On da way to meet Jada."
Cam'ron isn't the only member of Dipset who has playfully poked fun at Jada Pinkett Smith amid her recent media appearances. Jim Jones recently shared his perspective on the actress admitting that she sold crack as a teenager, suggesting that some local "crackheads" could vouch for her.
However, Jada Pinkett's revelation about her drug-dealing past comes as she is on a nationwide book tour to promote her memoir, "Worthy."
During an interview with PEOPLE earlier this month, she shared the challenges of her turbulent upbringing in Baltimore, where she had to provide for herself.
She explained, "I knew that anything that I needed was something I needed to provide for. I decided to sell drugs. Growing up, the drug dealers were the ones that had affluence. That's what we readily saw as success."
Jada further revealed the struggles she faced in her environment, saying, "Drugs were going to touch you, period. You could use them, you could sell them, but there was no being in an environment like that and drugs not touch you. And I'm not saying that it's right, of course, now being in a whole different mindset. But when you're living in a war zone and you just think about survival, I wasn't trying to use drugs."
In another interview, Jada Pinkett Smith expressed her belief that 2Pac and Will Smith could have been close friends had 2Pac survived the 1996 Las Vegas shooting.
She stated, "If 'Pac had survived Vegas, he and Will would've ended up being really good friends. They would've had a lot to offer each other. Funny enough, Will was the only person when I started dating him, 'Pac never said anything."
She added, "If I dated anybody else, 'Pac had something to say. He didn't think anybody was good enough, which I understand. But when I started dating Will, he didn't say anything. Which meant to me, in his own way, he approved. He didn't say anything. Not a word, which made me believe he approved."
Omusawo Tintah To Host Renowned Swiss Artist Mr. Kamanzi on Metro fm 90.8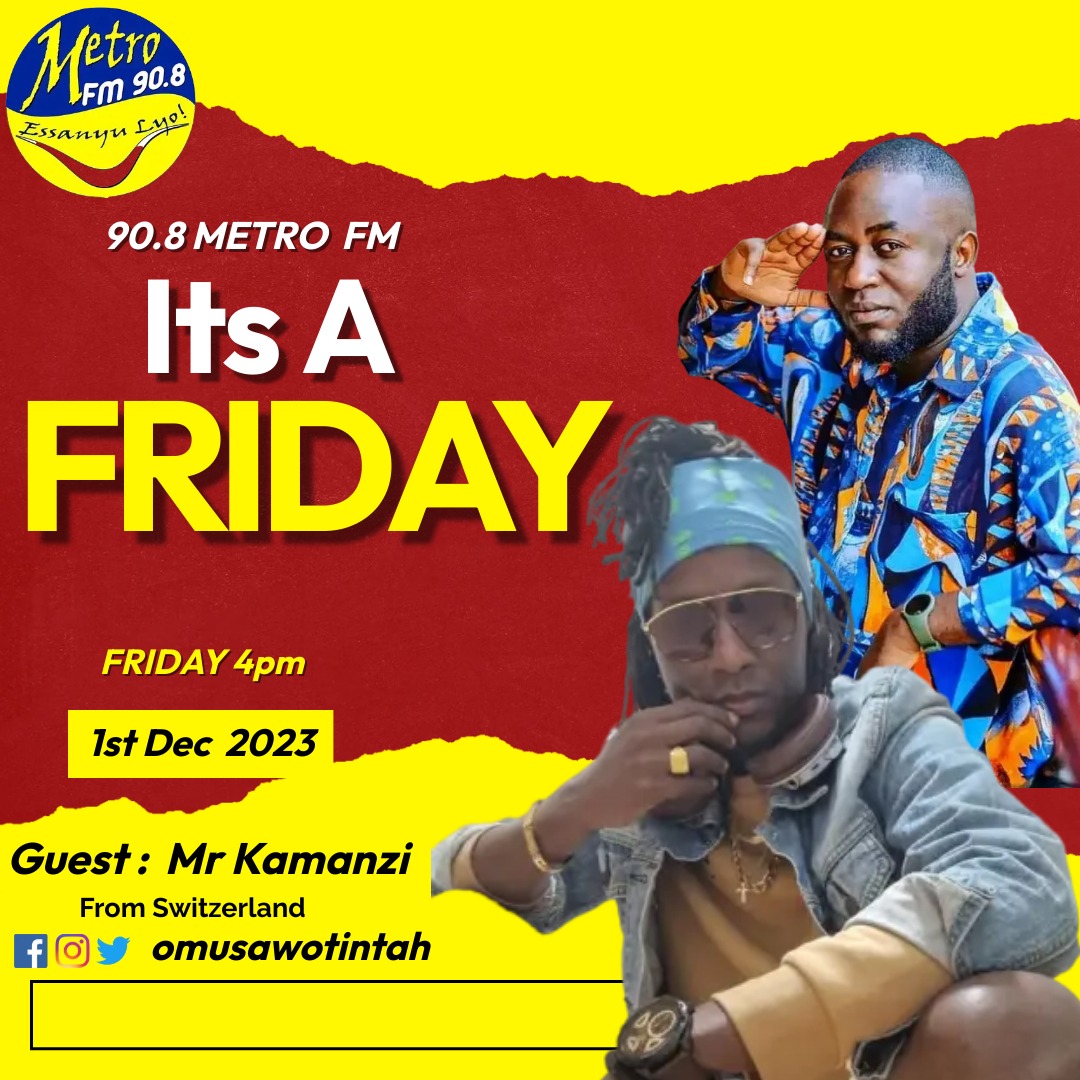 Metro FM 90.8's celebrated radio presenter and media activist, Omusawo Tintah, is gearing up to host the sensational Switzerland-based singer, Mr. Kamanzi, this Friday on his renowned radio show, Free Style Friday, running from 4 pm to 7 pm.
Omusawo Tintah's Free Style Friday has become a staple for music enthusiasts, featuring top-notch music and hosting internationally acclaimed artists. The show's popularity has soared, making it one of Uganda's most loved and trending radio programs.
Mr. Kamanzi, who is set to be the special guest on this week's episode, brings a wealth of musical talent and a captivating story to share. His journey in the world of music began at the age of 12, fueled by a deep passion for the art form. One of his childhood dreams was to perform on the grand stage, a dream that materialized in 1995 and marked the commencement of his music career.
Known for his distinctive vocal style, often referred to as "the husky voice of Africa," Mr. Kamanzi migrated to Switzerland a few years later. In 2008, he had the privilege of sharing the stage with T.o.k and Sean Paul in Dar es Salaam, Tanzania, a significant milestone in his musical journey.
With two published albums, namely "Unite" and "Today and Tomorrow," Mr. Kamanzi has made waves in the music industry. His track "Show Dem the Sign" received extensive airplay on local radio stations, solidifying his position as a notable artist. His performances have graced numerous stages across Africa and Europe, showcasing his versatility in musical genres, including Reggae, Afrobeat, Dancehall, and Pop Dancehall.
Beyond his musical accomplishments, Mr. Kamanzi's work with the Reggaenerators since 2021 has added a collaborative dimension to his career. His music carries a powerful message of upliftment, education, peace, and love, aligning with his personal motto: "Anywhere mi deh mi spread love."
As Free Style Friday prepares to host this illustrious artist, fans can anticipate an engaging and soulful session, blending Omusawo Tintah's charismatic hosting with the melodious tunes and inspiring story of Mr. Kamanzi. Tune in to Metro FM 90.8 this Friday for a musical experience that transcends borders and embraces the universal language of love through music.