Democratic Party: New Leadership Takes Over Inter-Party Women Platform in Uganda
In a recent transition of leadership, the Democratic Party (DP) has assumed control of the Inter-Party Women Platform in Uganda (IWOP), formerly led by the Alliance for National Transformation (ANT). The IWOP serves as a collective voice for women across political parties in Uganda, addressing issues affecting their participation in politics and within their respective parties.
Originally comprising members from nine registered political parties in Uganda, including the Alliance for National Transformation (ANT), Democratic Party (DP), Ecological Party of Uganda (EPU), Forum for Democratic Change (FDC), Justice Forum (JEEMA), National Resistance Movement (NRM), Peoples' Progressive Party (PPP), Uganda Federal Alliance (UFA), and the Uganda Peoples' Congress (UPC), the platform has now welcomed its tenth member, the Conservative Party.
Ambassador Edith Sempala, the outgoing chairperson of IWOP, expressed her excitement, highlighting the uniqueness of this initiative in Uganda. She emphasized that any registered political party in Uganda with a physical location and a functional women's league is eligible to join IWOP. The platform provides a space for women to engage in dialogue, offer mutual support, share information, and foster capacity building and leadership development to enhance women's involvement in politics. Additionally, IWOP aims to build consensus, strengthen networks, and engage in collective advocacy on issues impacting women in Uganda.
Ambassador Sempala believes that through IWOP, the collective potential of women in political parties can be harnessed to contribute to peace, unity, and sustainable development at the national, regional, and international levels by addressing common concerns across political divides. She conveyed this message as she handed over leadership at the ANT head offices in Kampala.
Aisha Waliggo, the incoming chairperson and DP Women League President, urged her colleagues not to be disheartened by numbers but to remain focused on their objectives. She emphasized that their role is advocacy and called upon all Ugandans to believe in the possibility of a peaceful transfer of power. She noted that women constitute 52% of the population and their contributions should be mainstreamed and of high quality. She expressed a commitment to working together for the betterment of the women's community in Uganda.
Alice Alaso, a founding member of the Alliance for National Transformation, acknowledged the challenges ahead and stressed the importance of strengthening women's leagues within political parties. She called on Secretary Generals to support the growth of women's leagues, which, in turn, would fortify IWOP. Alaso recognized the political challenges in the country, emphasizing the need for a detoxification of the political environment to empower Ugandan women.
Launched on March 2, 2023, IWOP undergoes leadership changes every six months in alphabetical order. The platform aims to empower women leaders to devise strategies and advocate for changes that enhance women's participation in political parties and politics in Uganda.
During the launch, Mr. Francis Rogers, Resident Country Director of the International Republican Institute (IRI), emphasized the importance of finding common ground among diverse political ideologies. He highlighted the strength of women's voices, both individually and collectively. The platform does not diminish the significance of any political party or women's group; instead, it unites women to address the issues affecting them in Uganda, regardless of differing ideologies.
Mr. Francis encouraged women to recognize their collective power and use the platform to amplify their voices in influential circles. He expressed optimism that this group of women would be able to effect change and have their concerns addressed.
Renowned Radio DJ "Omusawo Tintah" Jets In Tanzania For Royal Roots Reggae Festival – The Hoima Post –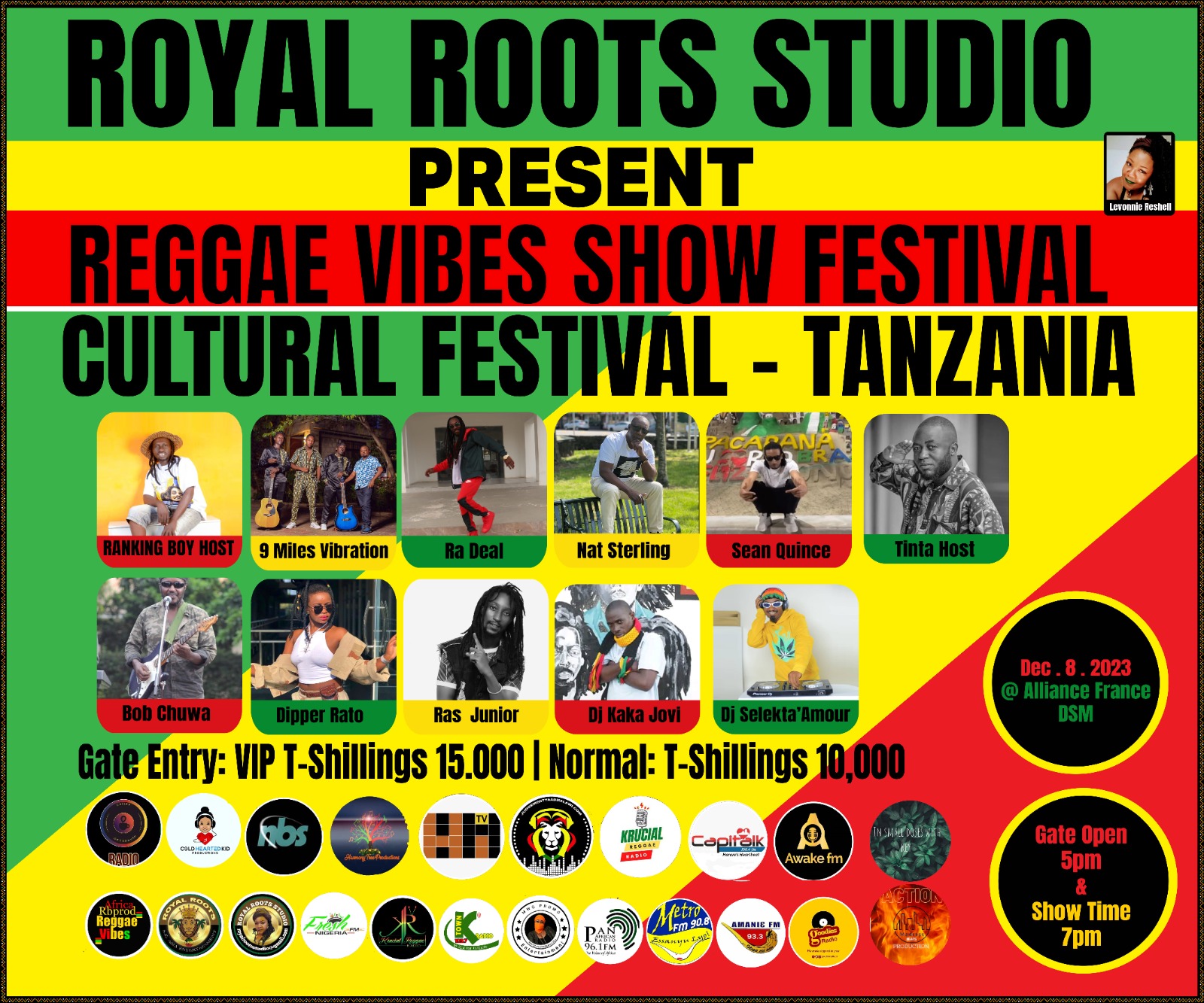 Dar es Salaam, Tanzania – In an exciting turn of events, the acclaimed radio DJ, Male Deogratius, popularly known as Omusawo Tintah, touched down in Tanzania on Thursday morning, gearing up for a momentous occasion—the Royal Roots Reggae Festival. The event promises to be a celebration of reggae culture, uniting fans from across the globe for a night of rhythmic beats and positive vibes.
Omusawo Tintah, a well-known figure in the music scene, is set to co-host the festival alongside Tanzanian sensation Ranking Boy. The dynamic duo aims to create an unforgettable experience for reggae enthusiasts, showcasing the rich heritage of roots reggae.
The Royal Roots Reggae Festival, scheduled to take place at Alliance Francaise Tanzania, has generated immense anticipation. The venue, known for its cultural significance, will provide an intimate setting for music lovers to immerse themselves in the sounds of reggae.
Halle Bailey Addresses Pregnancy Rumors and Expresses Gratitude to Real Supporters
International Flair: Jamaican Sensation Radeal to Headline Alongside Bob Chuwa, Dipper Rato, and Sean Quince
The festival's lineup boasts an impressive array of international artists, including the legendary Jamaican performer Radeal. Hailing from the reggae capital, Jamaica, Radeal is expected to bring his signature style and infectious energy to the Tanzanian stage.
Taylor Swift Opens Up About Romance with Travis Kelce in TIME Person of the Year Interview
Joining Radeal are other notable artists such as Bob Chuw, Dipper Rato, and Sean Quince, each contributing their unique talents to the festival. The diverse lineup ensures a fusion of reggae sub-genres, promising an eclectic and vibrant musical experience for attendees.
Paris Jackson Navigates TMZ Interview with Diplomacy: Refuses to Comment on Offset's Tattoo Tribute
Cultural Fusion at Alliance Francaise Tanzania
Alliance Francaise Tanzania, a hub for cultural exchange, is the ideal venue for the Royal Roots Reggae Festival. With its commitment to promoting the arts, the venue sets the stage for a night of unity and celebration. Attendees can expect a fusion of reggae rhythms and Tanzanian hospitality, creating an atmosphere that transcends borders.
As Omusawo Tintah and Ranking Boy prepare to take center stage, the Royal Roots Reggae Festival holds the promise of being a landmark event in Tanzania's cultural calendar. With international and local talents converging in a celebration of reggae's roots, the festival is set to leave a lasting impact on the hearts of music enthusiasts.
Ticket Information and Event Details
Tickets for the Royal Roots Reggae Festival are now available for purchase online and at select outlets. The festival will kick off at 7:00 PM on 8th dec , promising a night filled with pulsating beats and positive vibrations. Don't miss the chance to be part of this reggae extravaganza—get your tickets and join Omusawo Tintah  for a night to remember!