High Court in Fort Portal Upholds Continuation of Land Dispute Case Involving Beatrice Nyindombi Karanja
The High Court in Fort Portal has ruled that the land dispute case involving Beatrice Nyindombi Karanja, the wife of former Kenyan Vice President Dr. Josephat Njuguna, should proceed and be heard on its merits. Justice Vincent Wagona reached this decision after dismissing the preliminary legal objections raised by Nyindombi through her lawyer. Nyindombi had sought the dismissal of the fraud case filed against her in 2019 by the late Juma Hussein, arguing that it was filed too late.
The late Juma Hussein, a resident of Fort Portal, accused Nyindombi of encroaching on a 73-hectare parcel of land, Block 45, Plot 7 in Harugongo Sub County.
The dispute dates back to 1990 when Juma borrowed 12,000 Kenyan Shillings from Nyindombi for medical treatment. Subsequently, in 1997, he requested an additional loan of 1,150,000 Ugandan Shillings from Nyindombi. To secure the loans, Nyindombi requested the lease title of Juma's land, which he provided. After Juma's passing, his family members were substituted as petitioners in the case.
Nyindombi's lawyer argued that the case should be dismissed due to the limitation period, contending that fraud exceptions apply when discovered or reasonably deemed to have been discovered. Since the suit was filed in 2019, 19 years after the land transfer in 1990, Nyindombi's legal team asserted that it was time-barred.
On the other hand, the Husseins, represented by their lawyer Richard Bwiruka, argued that Nyindombi had been given a certificate of title as security, and in 2010, she sought permission to use the land, which was granted. In 2014, Juma claimed that Nyindombi asked him to sign blank transfer forms, but the title was transferred without his knowledge, consent, or approval.
Justice Wagona ruled that fraud could be pleaded at any time it is discovered. He stated that the cause of action arose in 2019 when the plaintiff discovered the fraud, and the suit was filed within 12 years, falling within the permissible exceptions of the limitation period. As a result, he dismissed Nyindombi's objections and directed the case to proceed to trial on its merits.
Police Officer Wounded in Shootout as Stolen Vehicle from Kenya Intercepted in Lira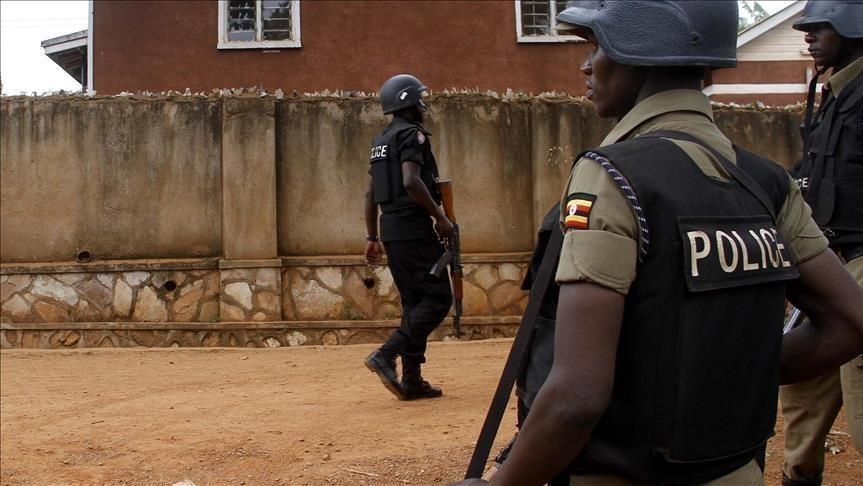 In a dramatic incident, a police officer from Lira Central Police Station sustained a gunshot wound in the stomach during a confrontation when law enforcement intercepted a Toyota Land Cruiser with registration number KDH 790K, suspected to be stolen from Kenya.
The altercation resulted in injuries to Tony Ebong and three others, identified as George Otyato from Awendo in Migori County, Kenya, Hussein Akako from Tororo-Malaba, and Paul Omara from Oyugisi Homa Bay County, Kenya.
The apprehended vehicle is currently impounded at Lira Central Police Station, and efforts are underway to locate a suspect who is believed to have escaped during the incident.
All injured individuals are receiving medical attention at Lira Regional Referral Hospital. The nature of their involvement in the alleged raid remains unclear.
A combined team of regular police and Flying Squad operatives established a checkpoint at Adwali cell, Boroboro ward, in Lira City East Division after receiving information about a suspected stolen vehicle from Kenya. The case was documented under Reference Number OB 24/9/11/2023 at Karuri Police Station, indicating that the vehicle was being driven into Uganda through the Busia border.
According to reports, the suspects attempted to mislead authorities by changing the vehicle's number plates to UBE 665K while in Dokolo district.
Patrick Jimmy Okema, the North Kyoga Police Spokesperson, confirmed that the vehicle's movements through Tororo, Mbale, Soroti, and Lira were tracked using a monitoring system. The ongoing investigation aims to unravel the circumstances surrounding the stolen vehicle and the individuals involved in the incident.