Kanye West Abandons YE24 Presidential Campaign, Focusing on New Album with Ty Dolla $ign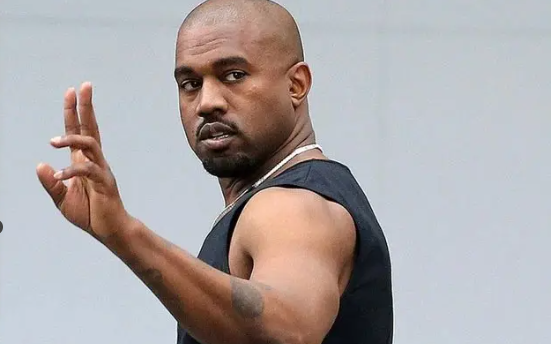 Kanye West's highly speculated YE24 presidential campaign has come to an abrupt halt before it could gain momentum, as confirmed by his personal attorney, Bruce Marks. Rolling Stone received a statement on Friday (October 20), in which Marks announced that Kanye would not be running for president in the upcoming election.
Marks relayed, "He's not a candidate for office in 2024," effectively ending YE24's brief tenure.
While Kanye is known for his spontaneous decisions, sources suggest that this decision is unlikely to be reversed, characterizing the chances of a YE24 presidential bid as "beyond remote."
Kanye's 2020 campaign is currently under the stewardship of its treasurer following the departure of right-wing operative Milo Yiannopoulos. Yiannopoulos has since been rehired as the director of public affairs for Yeezy, LLC. With only $25,000 in available funds, it signals the impending closure of the campaign.
A former campaign staffer described Kanye's efforts as riddled with "dysfunction and malfunction from the beginning." Former Kanye 2020 treasurer Devin White believes the campaign never had a real chance of success, comparing it to "building an airplane with no wings. It wasn't meant to fly."
Kanye West's 2020 presidential bid saw him on the ballot in 12 states, accumulating a modest 60,000 votes, with his highest vote count in Tennessee (10,188).
Now, Kanye seems to have shifted his focus away from politics and onto his musical endeavors, particularly a joint project with Ty Dolla $ign.
Billboard reports that the Chicago rap icon and the California crooner are gearing up to perform their yet-untitled collaborative album for the first time at a grand concert in Italy on October 27.
Initial reports suggest the event could be held at the RCF Arena (formerly known as Campovolo), an expansive outdoor music venue in Reggio Emilia, Italy, capable of accommodating up to 100,000 attendees.
The news of a Kanye West and Ty Dolla $ign album first surfaced earlier in the month when new music from the duo made its debut during a "private listening party" in Italy. Ty Dolla $ign also showcased an unreleased song at a nightclub in Geneva, Switzerland.
Currently, Ye and Ty are actively seeking a distribution partner for their album, indicating that their collaborative project is moving full steam ahead.
Omusawo Tintah To Host Renowned Swiss Artist Mr. Kamanzi on Metro fm 90.8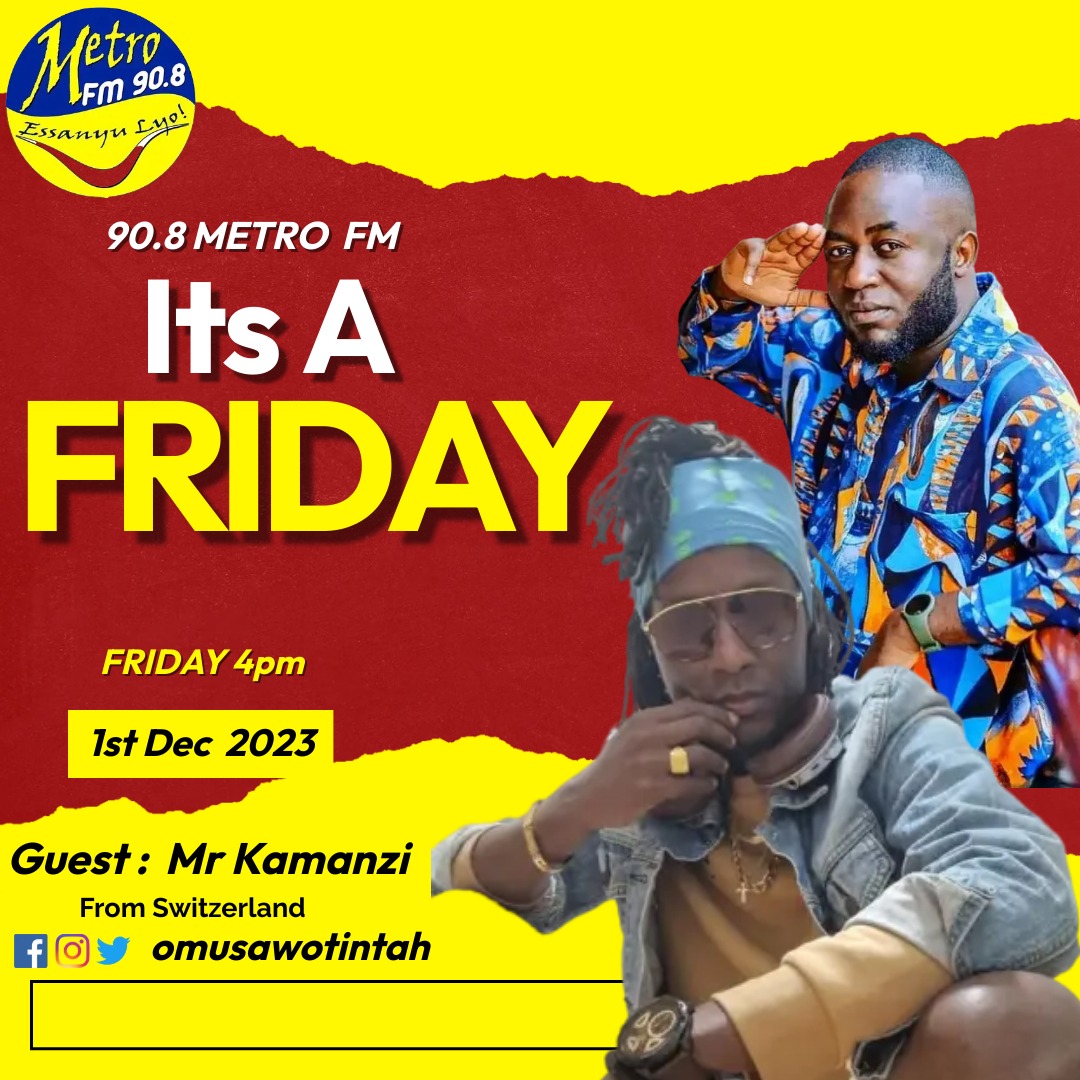 Metro FM 90.8's celebrated radio presenter and media activist, Omusawo Tintah, is gearing up to host the sensational Switzerland-based singer, Mr. Kamanzi, this Friday on his renowned radio show, Free Style Friday, running from 4 pm to 7 pm.
Omusawo Tintah's Free Style Friday has become a staple for music enthusiasts, featuring top-notch music and hosting internationally acclaimed artists. The show's popularity has soared, making it one of Uganda's most loved and trending radio programs.
Mr. Kamanzi, who is set to be the special guest on this week's episode, brings a wealth of musical talent and a captivating story to share. His journey in the world of music began at the age of 12, fueled by a deep passion for the art form. One of his childhood dreams was to perform on the grand stage, a dream that materialized in 1995 and marked the commencement of his music career.
Known for his distinctive vocal style, often referred to as "the husky voice of Africa," Mr. Kamanzi migrated to Switzerland a few years later. In 2008, he had the privilege of sharing the stage with T.o.k and Sean Paul in Dar es Salaam, Tanzania, a significant milestone in his musical journey.
With two published albums, namely "Unite" and "Today and Tomorrow," Mr. Kamanzi has made waves in the music industry. His track "Show Dem the Sign" received extensive airplay on local radio stations, solidifying his position as a notable artist. His performances have graced numerous stages across Africa and Europe, showcasing his versatility in musical genres, including Reggae, Afrobeat, Dancehall, and Pop Dancehall.
Beyond his musical accomplishments, Mr. Kamanzi's work with the Reggaenerators since 2021 has added a collaborative dimension to his career. His music carries a powerful message of upliftment, education, peace, and love, aligning with his personal motto: "Anywhere mi deh mi spread love."
As Free Style Friday prepares to host this illustrious artist, fans can anticipate an engaging and soulful session, blending Omusawo Tintah's charismatic hosting with the melodious tunes and inspiring story of Mr. Kamanzi. Tune in to Metro FM 90.8 this Friday for a musical experience that transcends borders and embraces the universal language of love through music.