Nicki Minaj Drops Surprise Freestyle Over Drake's "All the Parties" Beat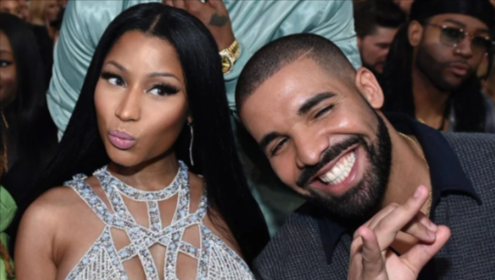 In a surprising move to delight her fans, Nicki Minaj has stepped up to the plate to fill the void left by her absence on Drake's "For All the Dogs" album. The Young Money sensation recently unveiled a fresh freestyle, aptly titled "For All the Barbz," where she lays down some scorching verses over the Drizzy and Chief Keef collaboration, "All the Parties."
Amidst the backdrop of the original Toronto and Chicago rapper's vocals, Nicki takes the tempo down a notch with her own verse, brimming with witty punchlines aimed at her competitors. She raps, "Ayo, pushin' your pen or you pushin' your luck?/ Tummy on tuck and my titties reduct/ Oh, look, you guys, I'm back to a D cup/ Oh, look, now bitches are tryna meet up."
Further into the freestyle, she drops lines like, "VMAs was a family reunion/First time in a while I seen all of my sons/ Keep it a hundred, keep it in a trust/ If I lose 99, I still keep it a buck."
This surprise release, "For All the Barbz," marks Nicki Minaj's second track in as many weeks following the flex-heavy "Bahm Bamh." It's worth noting that she initially scrapped the latter song for her album but changed her mind after it gained popularity in a fan poll.
These songs are part of Nicki's "Pink Fridays" series, which she unveiled last month. In a video shared on social media, the "Roman's Revenge" rapper laid out her plans to reward her fans' patience with "special things" every week leading up to the release of her highly anticipated album, Pink Friday 2, slated for November 17.
Meanwhile, Drake had teased the possibility of a collaboration with Nicki Minaj on "For All the Dogs" during a Detroit show in July. He mentioned, "Me and Nicki Minaj did our first song together in, like, a really long time. I got a lot of love for her." However, the album dropped this month without her feature, sparking the disappointment of her devoted fanbase, known as the Barbz.
Nicki herself addressed the unreleased collaboration on a TikTok livestream in August, sharing that the song evoked nostalgia for Young Money's golden days. She reminisced, "The song I did with Drake recently definitely put me in the feels, like when we used to be doing Nicki Minaj TV on the Lil Wayne tour and stuff. Fun times, right?"
Omusawo Tintah To Host Renowned Swiss Artist Mr. Kamanzi on Metro fm 90.8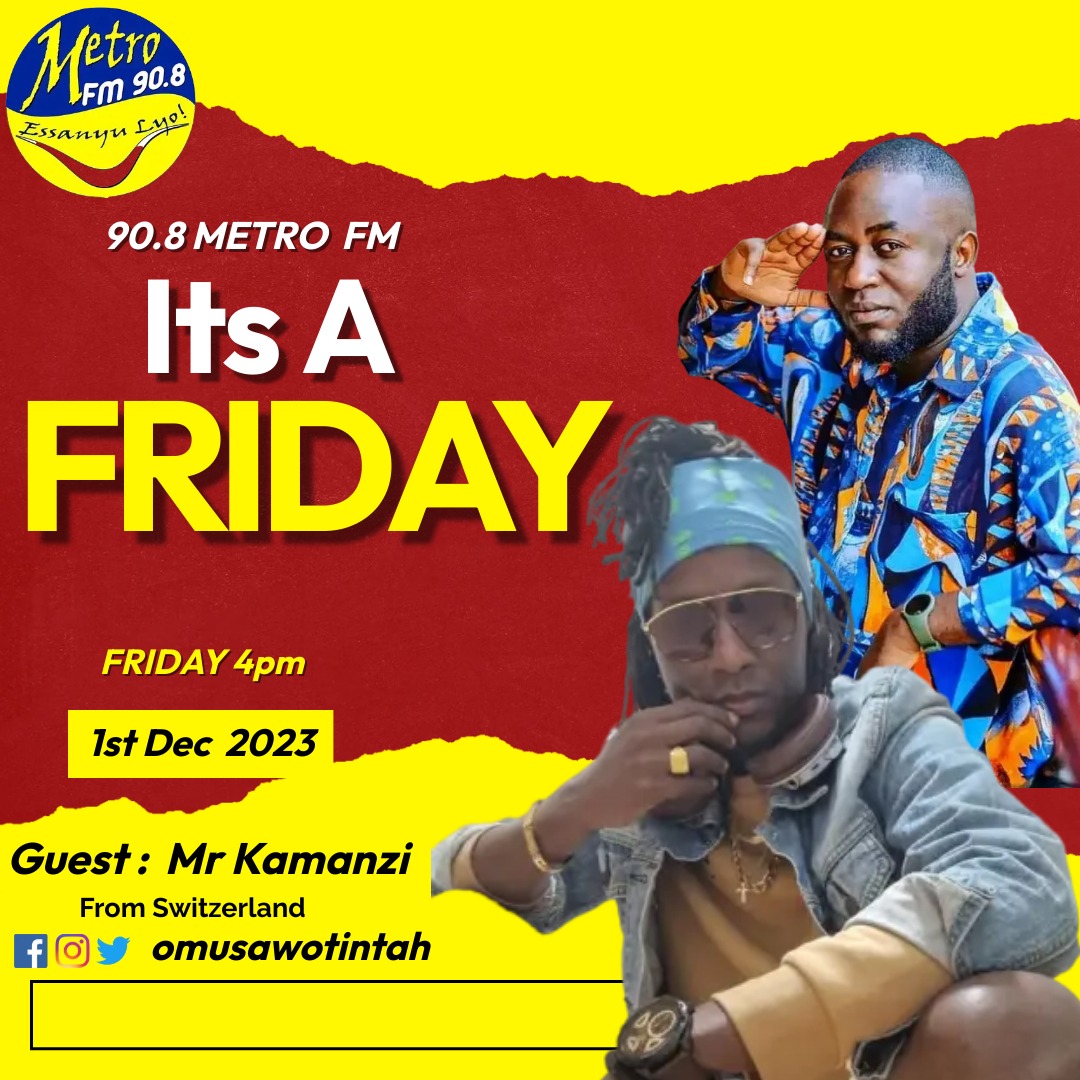 Metro FM 90.8's celebrated radio presenter and media activist, Omusawo Tintah, is gearing up to host the sensational Switzerland-based singer, Mr. Kamanzi, this Friday on his renowned radio show, Free Style Friday, running from 4 pm to 7 pm.
Omusawo Tintah's Free Style Friday has become a staple for music enthusiasts, featuring top-notch music and hosting internationally acclaimed artists. The show's popularity has soared, making it one of Uganda's most loved and trending radio programs.
Mr. Kamanzi, who is set to be the special guest on this week's episode, brings a wealth of musical talent and a captivating story to share. His journey in the world of music began at the age of 12, fueled by a deep passion for the art form. One of his childhood dreams was to perform on the grand stage, a dream that materialized in 1995 and marked the commencement of his music career.
Known for his distinctive vocal style, often referred to as "the husky voice of Africa," Mr. Kamanzi migrated to Switzerland a few years later. In 2008, he had the privilege of sharing the stage with T.o.k and Sean Paul in Dar es Salaam, Tanzania, a significant milestone in his musical journey.
With two published albums, namely "Unite" and "Today and Tomorrow," Mr. Kamanzi has made waves in the music industry. His track "Show Dem the Sign" received extensive airplay on local radio stations, solidifying his position as a notable artist. His performances have graced numerous stages across Africa and Europe, showcasing his versatility in musical genres, including Reggae, Afrobeat, Dancehall, and Pop Dancehall.
Beyond his musical accomplishments, Mr. Kamanzi's work with the Reggaenerators since 2021 has added a collaborative dimension to his career. His music carries a powerful message of upliftment, education, peace, and love, aligning with his personal motto: "Anywhere mi deh mi spread love."
As Free Style Friday prepares to host this illustrious artist, fans can anticipate an engaging and soulful session, blending Omusawo Tintah's charismatic hosting with the melodious tunes and inspiring story of Mr. Kamanzi. Tune in to Metro FM 90.8 this Friday for a musical experience that transcends borders and embraces the universal language of love through music.