Nipsey Hussle Sought Advice from Steve Stoute on Avoiding Sophomore Slump Before His Passing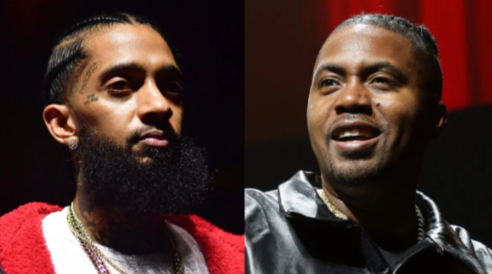 Before his untimely demise, Nipsey Hussle was in the midst of crafting the follow-up to his Grammy-nominated album "Victory Lap." He sought counsel from Steve Stoute, former manager of Nas, on how to navigate the potential pitfalls of the so-called sophomore slump. These revelations emerged during Stoute's appearance on the Rap Radar Podcast, where he shared the last text messages he received from the late Crenshaw rapper just days before his tragic murder in March 2019.
In the text exchange, Nipsey inquired whether Stoute felt that any missteps were made during the creation of Nas' "It Was Written," the sequel to his acclaimed 1994 debut, "Illmatic."
Stoute, reading the message with Stoute's consent, relayed Nipsey's message, saying, "This is March 26, 2019. Nipsey says: 'Top of the week, hope you solid. Got a question I wanna ask you about making my sophomore album. When y'all made It Was Written, do you feel like y'all did anything wrong?'"
Stoute responded by acknowledging the wisdom of Nipsey's question and mentioned the experience with Nas' "Nas Is Coming" on "It Was Written." He shared, "The biggest mistake we made was rushing to get Dr. Dre 'Nas Is Coming.' It was decent, not great. That was Dr. Dre's first production outside of Death Row."
Stoute further highlighted the importance of seeking out a strong feature for the album, referencing the success of "I Ruled the World" with Lauryn Hill, given Nas' credibility from "Illmatic."
Nipsey enthusiastically responded with "RIGHT" in all caps and went on to reflect on the impact of "If I Ruled the World (Imagine That)" on him and how it resonated with kids like him growing up in Los Angeles, despite the brewing East Coast-West Coast rivalry.
"'If I Ruled the World' was undeniable," Nipsey expressed. "I was 11 or 12 and I remember being blown away, and we were on some West Coast-only stuff back then. That song was the only voice other than 'Pac that spoke to us as young kids from [the] street on that level. 'I Gave You Power,' 'The Message,' 'Street Dreams,' 'Affirmative Action,' 'Watch Dem N-ggas, 'If I Ruled the World.' Classics."
Steve Stoute underscored Nipsey Hussle's unquenchable thirst for knowledge, recounting how he often saw him in the front row during his speeches at events. Stoute commented, "I had spent time with Nipsey. He [was] very special. I would go to speak, and he'd be in the front row. It was crazy that he would do that. But he was so keen on understanding — that was his whole thing, knowledge of everything."
Nipsey's turn to Nas' camp for guidance aligns with his deep admiration for the Queensbridge lyricist. Prior to his passing, Nipsey Hussle was working on a documentary about Nas' 1999 album "I Am…" as part of his enduring commitment to preserving the legacy of influential artists. Nas had granted his blessing for the documentary project before Nipsey's tragic death.
Omusawo Tintah To Host Renowned Swiss Artist Mr. Kamanzi on Metro fm 90.8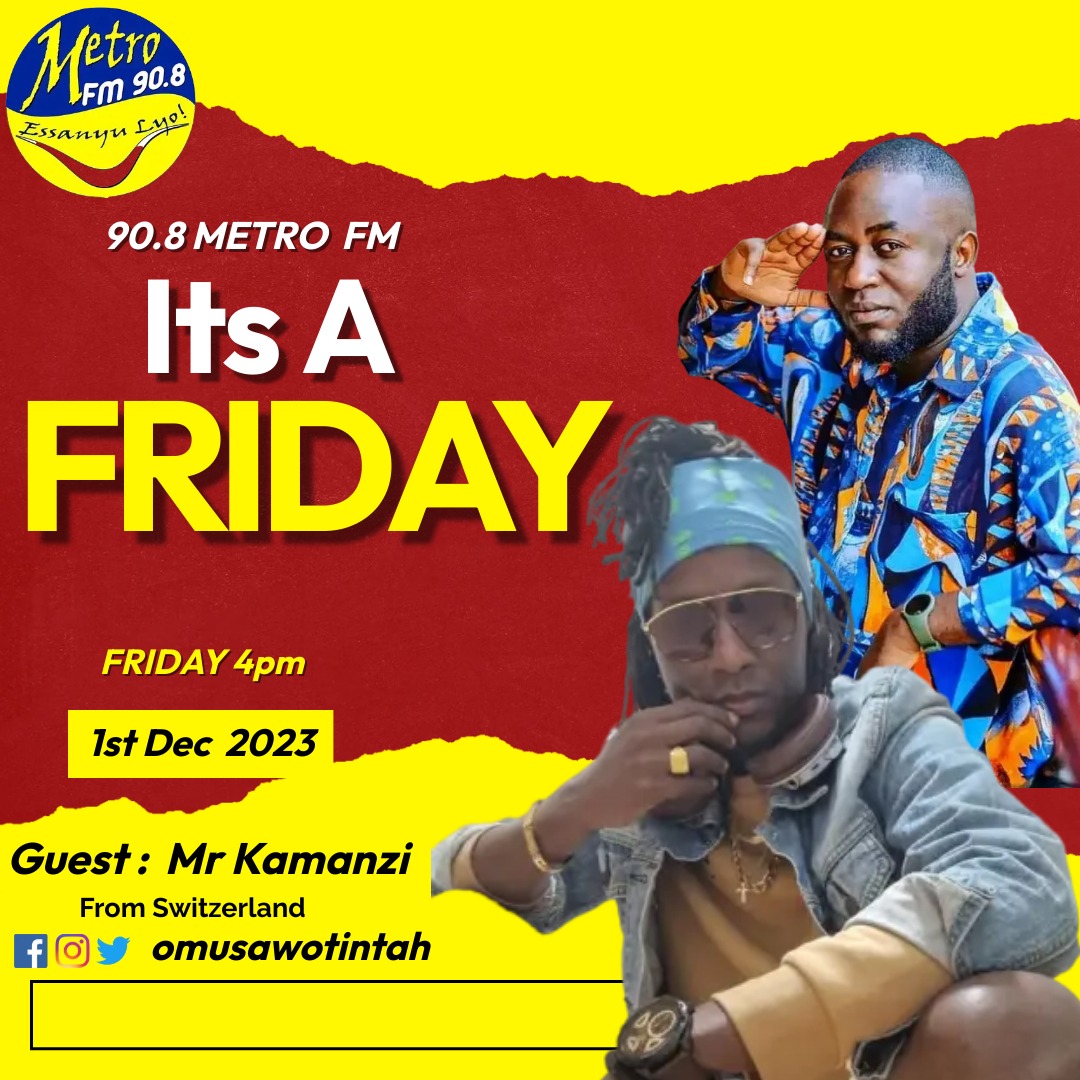 Metro FM 90.8's celebrated radio presenter and media activist, Omusawo Tintah, is gearing up to host the sensational Switzerland-based singer, Mr. Kamanzi, this Friday on his renowned radio show, Free Style Friday, running from 4 pm to 7 pm.
Omusawo Tintah's Free Style Friday has become a staple for music enthusiasts, featuring top-notch music and hosting internationally acclaimed artists. The show's popularity has soared, making it one of Uganda's most loved and trending radio programs.
Mr. Kamanzi, who is set to be the special guest on this week's episode, brings a wealth of musical talent and a captivating story to share. His journey in the world of music began at the age of 12, fueled by a deep passion for the art form. One of his childhood dreams was to perform on the grand stage, a dream that materialized in 1995 and marked the commencement of his music career.
Known for his distinctive vocal style, often referred to as "the husky voice of Africa," Mr. Kamanzi migrated to Switzerland a few years later. In 2008, he had the privilege of sharing the stage with T.o.k and Sean Paul in Dar es Salaam, Tanzania, a significant milestone in his musical journey.
With two published albums, namely "Unite" and "Today and Tomorrow," Mr. Kamanzi has made waves in the music industry. His track "Show Dem the Sign" received extensive airplay on local radio stations, solidifying his position as a notable artist. His performances have graced numerous stages across Africa and Europe, showcasing his versatility in musical genres, including Reggae, Afrobeat, Dancehall, and Pop Dancehall.
Beyond his musical accomplishments, Mr. Kamanzi's work with the Reggaenerators since 2021 has added a collaborative dimension to his career. His music carries a powerful message of upliftment, education, peace, and love, aligning with his personal motto: "Anywhere mi deh mi spread love."
As Free Style Friday prepares to host this illustrious artist, fans can anticipate an engaging and soulful session, blending Omusawo Tintah's charismatic hosting with the melodious tunes and inspiring story of Mr. Kamanzi. Tune in to Metro FM 90.8 this Friday for a musical experience that transcends borders and embraces the universal language of love through music.