Suge Knight Announces Podcast "Collect Calls With Suge Knight" Despite Ongoing Prison Sentence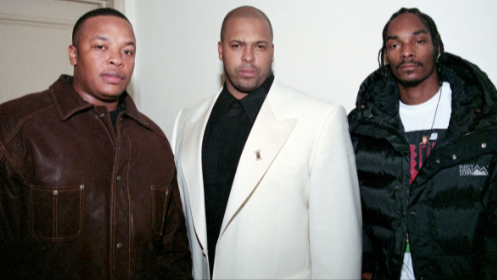 Suge Knight, currently serving a 28-year prison sentence, isn't letting incarceration stifle his voice. On October 20, TMZ revealed that Knight is joining forces with Dave Mays, co-founder of The Source, to launch a new podcast.
Titled "Collect Calls With Suge Knight," the podcast is scheduled to debut on October 31, with a special "sneak peek" of the inaugural episode set to arrive a week earlier.
In a statement provided to TMZ Hip Hop, Mays emphasized the importance of having a trusted media platform for the Hip Hop community, especially as the genre celebrates its 50th year. He expressed pride in his company, Breakbeat Media, for offering such a platform and his excitement about collaborating with Suge Knight, a prominent figure in Hip Hop. The podcast aims to deliver truthful and authentic perspectives on vital happenings in the world.
Mays further elaborated, stating, "Collect Calls With Suge Knight will awaken Hip Hop fans worldwide and build bridges across multiple generations."
A teaser for the podcast hints at Knight delving into his longstanding feuds with various Hip Hop personalities. Notable names featured in the trailer include former Death Row artists like Dr. Dre and Snoop Dogg, as well as Dre's stepbrother Warren G, whose decision to sign with Def Jam in the mid-1990s reportedly irked Knight. The list extends to figures such as Jimmy Iovine, Akon, Master P, Blueface's manager Wack 100, and more.
In the teaser, Knight can be heard addressing the prevalence of misinformation in the industry, stating, "Every time you turn around, everybody wanna spread some lies."
Beyond settling old scores, Suge Knight intends to share his thoughts on Snoop Dogg's current ownership of the Death Row brand. The podcast will also serve as a platform for connecting new and veteran artists, with plans to engage listeners by fielding their questions.
According to Mays, the show already has five episodes recorded, promising an engaging and insightful listening experience for Hip Hop enthusiasts.
Omusawo Tintah To Host Renowned Swiss Artist Mr. Kamanzi on Metro fm 90.8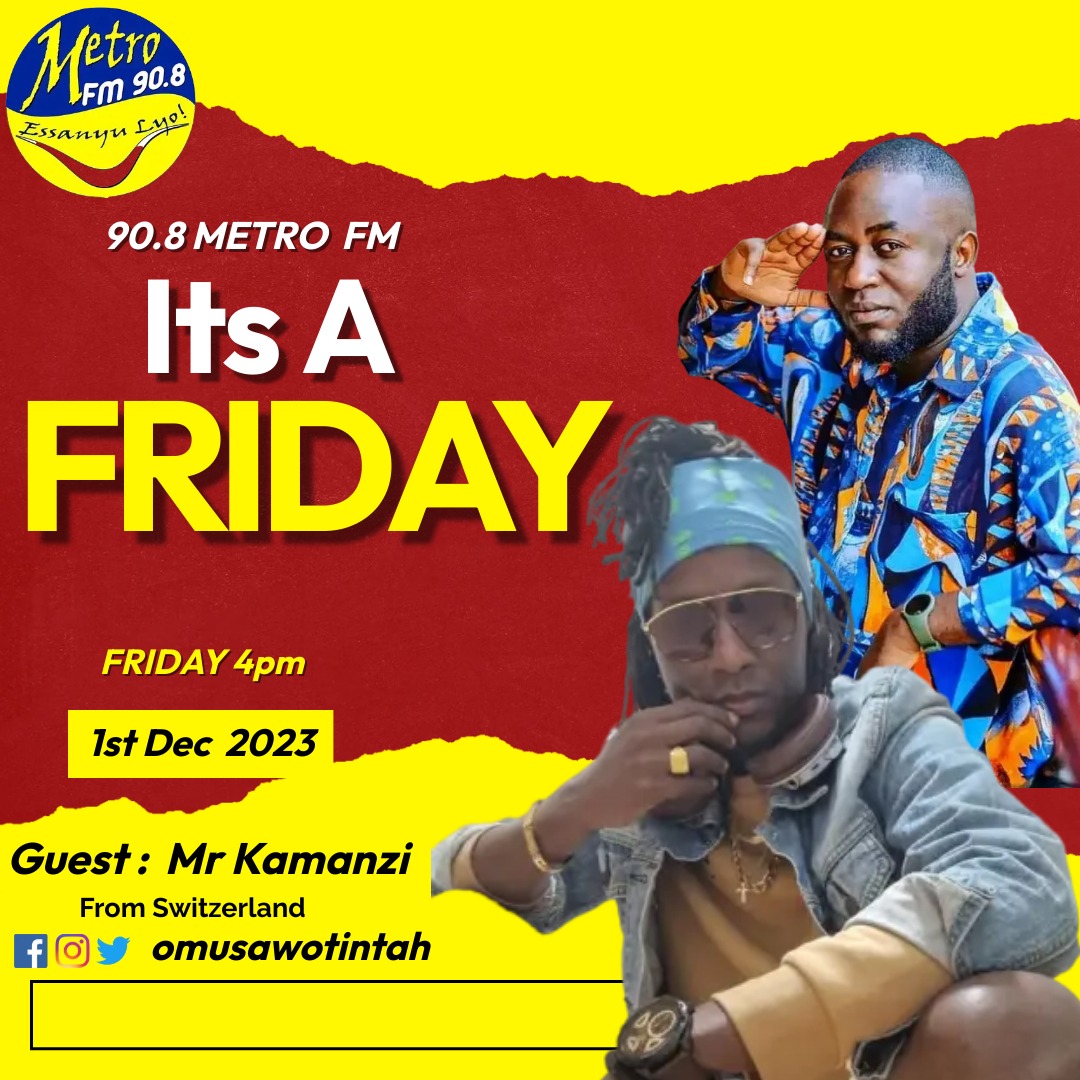 Metro FM 90.8's celebrated radio presenter and media activist, Omusawo Tintah, is gearing up to host the sensational Switzerland-based singer, Mr. Kamanzi, this Friday on his renowned radio show, Free Style Friday, running from 4 pm to 7 pm.
Omusawo Tintah's Free Style Friday has become a staple for music enthusiasts, featuring top-notch music and hosting internationally acclaimed artists. The show's popularity has soared, making it one of Uganda's most loved and trending radio programs.
Mr. Kamanzi, who is set to be the special guest on this week's episode, brings a wealth of musical talent and a captivating story to share. His journey in the world of music began at the age of 12, fueled by a deep passion for the art form. One of his childhood dreams was to perform on the grand stage, a dream that materialized in 1995 and marked the commencement of his music career.
Known for his distinctive vocal style, often referred to as "the husky voice of Africa," Mr. Kamanzi migrated to Switzerland a few years later. In 2008, he had the privilege of sharing the stage with T.o.k and Sean Paul in Dar es Salaam, Tanzania, a significant milestone in his musical journey.
With two published albums, namely "Unite" and "Today and Tomorrow," Mr. Kamanzi has made waves in the music industry. His track "Show Dem the Sign" received extensive airplay on local radio stations, solidifying his position as a notable artist. His performances have graced numerous stages across Africa and Europe, showcasing his versatility in musical genres, including Reggae, Afrobeat, Dancehall, and Pop Dancehall.
Beyond his musical accomplishments, Mr. Kamanzi's work with the Reggaenerators since 2021 has added a collaborative dimension to his career. His music carries a powerful message of upliftment, education, peace, and love, aligning with his personal motto: "Anywhere mi deh mi spread love."
As Free Style Friday prepares to host this illustrious artist, fans can anticipate an engaging and soulful session, blending Omusawo Tintah's charismatic hosting with the melodious tunes and inspiring story of Mr. Kamanzi. Tune in to Metro FM 90.8 this Friday for a musical experience that transcends borders and embraces the universal language of love through music.