UNEB Confirms Arrest of Chief Invigilator and Headmasters Over Exam Malpractice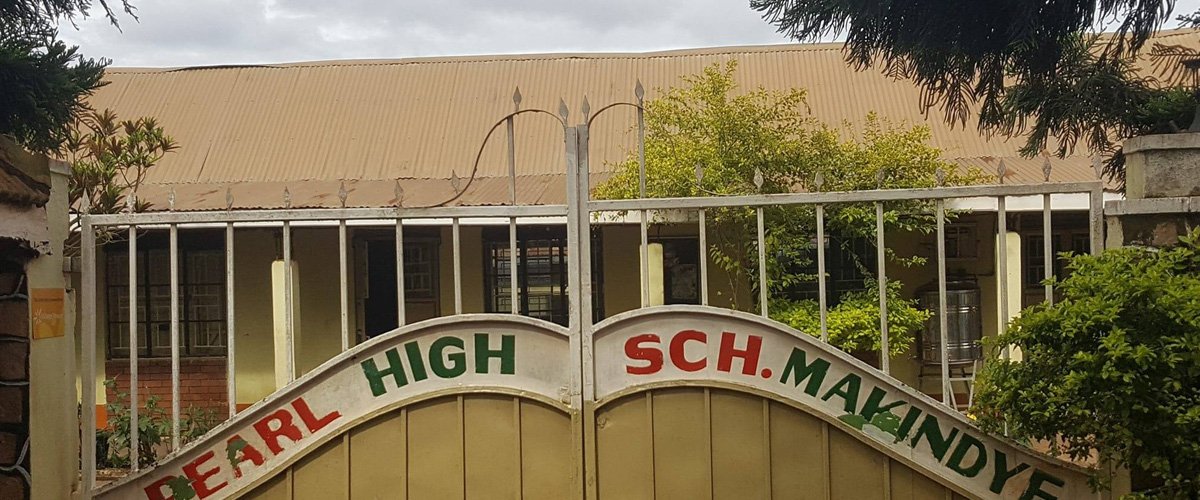 Uganda National Examinations Board (UNEB) has officially confirmed the arrest of a chief invigilator at African Pearl Secondary School in Makindye Division, along with three headmasters, in connection with examination malpractice. Jennifer Kalule, UNEB's spokesperson, acknowledged these developments and revealed that another group of Uganda Certificate of Education (UCE) candidates is currently under investigation for suspected malpractice.
The arrest of the chief invigilator from African Pearl Secondary School stems from suspicions of external assistance provided to the second shift of chemistry students during their practical Chemistry Paper 3 examination. A handwritten piece of paper containing potential answers to the practical paper was discovered in the examination room supervised by the invigilator.
According to Section 26 of the UNEB Act of 2021, anyone found negligently allowing unauthorized assistance to a candidate while serving as a supervisor, invigilator, scout, monitor, or special needs education support personnel is committing an offense. If convicted, they may face a fine of up to 20 million Shillings, a prison term of up to five years, or both. The Act also stipulates that registered teachers encouraging malpractice may not only face legal consequences but also disciplinary action following the laws governing the teaching profession, including disqualification.
Furthermore, two headteachers were arrested for electronically sharing and receiving materials that appeared to be examination papers. One headteacher was from Paul Mukasa S.S. in Kalagi, Mukono district, and the other from Kanyabwanga Secondary School in Bushenyi district. They will face legal charges for their involvement in aiding and abetting malpractice.
The proliferation of counterfeit UNEB examination materials on social media platforms has led to an increase in malpractice cases. UNEB has been vigilant in identifying and addressing these issues, and the new UNEB Act imposes severe penalties on individuals found in possession of examination materials, whether genuine or counterfeit.
In Kwania District, the head teacher of Inomo SS was arrested on suspicion of tampering with an envelope containing mathematics Paper 1 examination papers. It is suspected that the contents of the envelope may have been compromised during transportation from the storage center to the school.
Police in Kagadi are also investigating two students from St. Michael S., Nyakoma, who swapped index numbers during the Geography exams, claiming to have forgotten their own. This incident raises concerns of impersonation, similar to a case reported in Kawempe last year, where a "machinery" wrote an exam on behalf of a candidate.
The introduction of the new UNEB Act and increased resources demonstrate UNEB's commitment to addressing the issue of exam malpractice. Stricter penalties and effective enforcement are seen as steps toward eliminating this problem. However, some critics argue that high stakes associated with national exams create pressure on students and encourage malpractice, advocating for alternative assessment methods to alleviate this stress.
The UCE exams continue, with candidates set to take the Biology (Practical) paper in the morning and the Commerce paper in the afternoon on Day 4. A total of 364,421 candidates have been registered for the exams, which will run until November 17, 2023.
Prof. Mary Okwakol Steps Down as Chairperson of Uganda National Examinations Board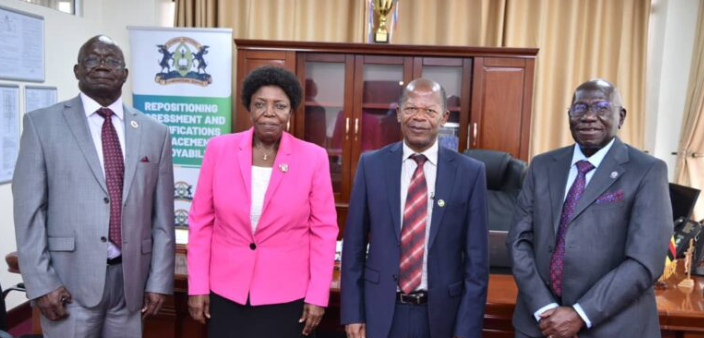 Prof. Mary Okwakol has concluded her tenure as the Chairperson of the Uganda National Examinations Board (UNEB), a position she held since 2014.
The formal handover ceremony took place, with Prof. Okwakol passing the reins to Prof. Celestino Obua, the Vice Chancellor of Mbarara University of Science and Technology. The Minister of State for Higher Education, Hon. John Chrysestom Muyingo, graced the occasion to witness the transition.
Prof. Obua's appointment was made by the Minister of Education and Sports, Hon. Janet Kataha Museveni, on October 12, 2023.
In a statement released by UNEB on November 3, 2023, the Examinations body expressed its appreciation for Prof. Okwakol, who is also recognized as the founding Vice Chancellor of Busitema University, one of Uganda's nine public universities.
Dan Odongo, the UNEB Executive Director, bid a fond farewell to Prof. Okwakol and acknowledged her service, saying, "We give thanks and praise to the Almighty God for the peaceful years that Professor Mary Okwakol has served as the Chairperson. I say 'peaceful' because she was appointed and took over at a time when UNEB had gone through nearly two turbulent years in its governance."
Odongo further lauded Prof. Okwakol's leadership, citing her adherence to the principles of good governance. He emphasized that she avoided becoming overly involved in the daily management of the institution, setting a positive example.
Prof. Okwakol assumed the role in 2014, succeeding Fagil Mandy, who had resigned due to President Museveni's decision to extend the contract of the then UNEB Executive Director, Matthew Bukenya.