UPC Women's League Launches Policy Document to Boost Women's Political Participation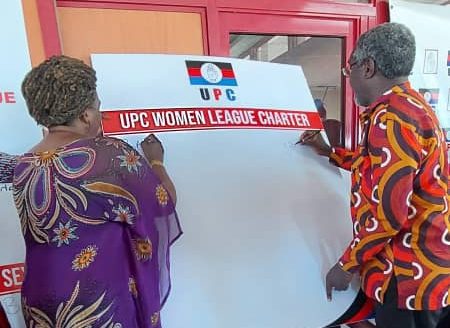 The Uganda People's Congress (UPC) party Women's League unveiled a policy document on Wednesday, outlining their vision for women's active involvement in politics. This comprehensive document encompasses essential concepts, including the UPC Women's League Charter, Gender Policy, and Sexual Harassment Policy, all designed to foster an inclusive environment for women's robust participation in politics and more.
The concept of women's participation in politics is perceived as both a process and an outcome linked to women's engagement in political and economic institutions. This includes their participation in bureaucracies, policy-making bodies, and representative organizations.
At the launch event held at the UPC headquarters in Kampala, the Minister for Gender, Labor, and Social Development (MGLSD), Betty Among, served as the chief guest. She emphasized the importance of women's involvement in political parties, which serve as gateways to political engagement and electoral contests.
"Political parties are very significant, which is why individuals continually vie for leadership positions within them, as that is where power resides," remarked Among.
Furthermore, the minister encouraged women to rally one another to actively participate in politics, recognizing their pivotal role in the country's economic development and the efficient delivery of services.
"With upcoming Women's League elections in the country, we need to assess our readiness," she added.
Discussing the concepts outlined in the policy document, Among pointed out that women's initiatives have made significant contributions to the ministry's work. She also urged other political parties and organizations to adopt similar policies, emphasizing the need for women's protection.
The event also hosted active women in politics, representing the "Interparty Women's Platform (IWOP)," a collective body that brings together women from various political parties, regardless of their ideologies. IWOP was established to provide a platform for mutual support and idea-sharing, particularly regarding issues such as sexual harassment.
Hajjat Aisha Waligo, the President of the opposition Democratic Party (DP) Women's League, who also attended the ceremony, emphasized the vital role women play in delivering services and community development. She acknowledged that sexual harassment is often committed in secret, causing many women to withdraw from active politics.
Apart from financial and biological challenges, sexual harassment remains a significant obstacle, hindering women's equal participation in politics and giving their male counterparts an unfair advantage, Waligo noted.
UPC President Jimmy Akena expressed his commitment to supporting women within the party to ensure their full participation in politics across the country. He highlighted the party's dedication to empowering women, as demonstrated in their support for Dr. Eunice Apio Atuko, the Women legislator of Oyam North constituency in Oyam district, during a recent by-election. Akena assured that his office is always open to providing support in this regard.
Blueface's Mom, Karlissa Saffold, Takes Aim At Jaidyn Alexis' Family In Fiery Social Media Rant – The Hoima Post –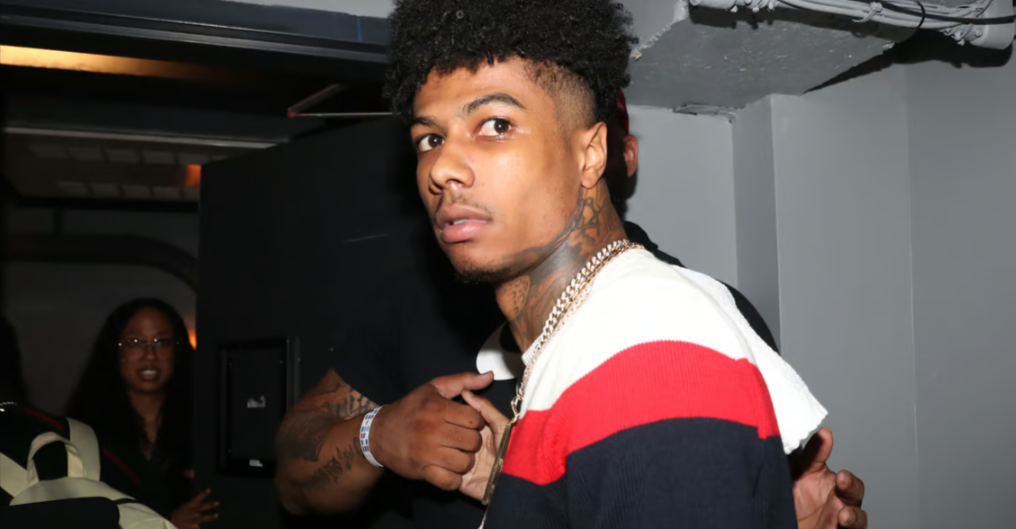 Jaidyn Alexis and Blueface's relationship has seen its fair share of ups and downs since high school, marked by numerous separations and reconciliations. Their connection goes beyond romance, as they share two children and are now bound by the 25-year-old rapper's recording contract with MILF Music and Columbia Records. However, recent social media activity from Blueface sparked interest when he removed all photos of him and Jaidyn from his Instagram.
Responding to the situation, Blueface's mom, Karlissa Saffold, took to social media to express her thoughts and directed her frustration at Jaidyn's mother in a heated rant. Recalling a past incident where she felt mistreated by Jaidyn's family, Saffold highlighted the challenges of being the one making sacrifices while facing financial struggles.
Amidst the emotional confrontation, Saffold called out Jaidyn's mother for not defending her daughter against online criticism. Although Saffold herself has engaged in negative comments about her future daughter-in-law in the past, she asserted that she has also defended Jaidyn when necessary. Expressing frustration, Saffold noted her efforts to reach out to Jaidyn's family, emphasizing the need for support and understanding between mothers.
While Saffold's message may not have been conciliatory, her protective instincts kicked in when she witnessed Tokyo Toni making controversial statements about Beyonce and Blue Ivy. Saffold promptly defended the 11-year-old, showcasing a change in her approach when it comes to standing up for others in the public eye. The complex dynamics surrounding Blueface, Jaidyn Alexis, and their families continue to captivate social media users, adding another layer to their ongoing saga. For more details, follow the link below.