Will Smith Reveals Why He Won't Divorce Jada: Is Money the Real Motive?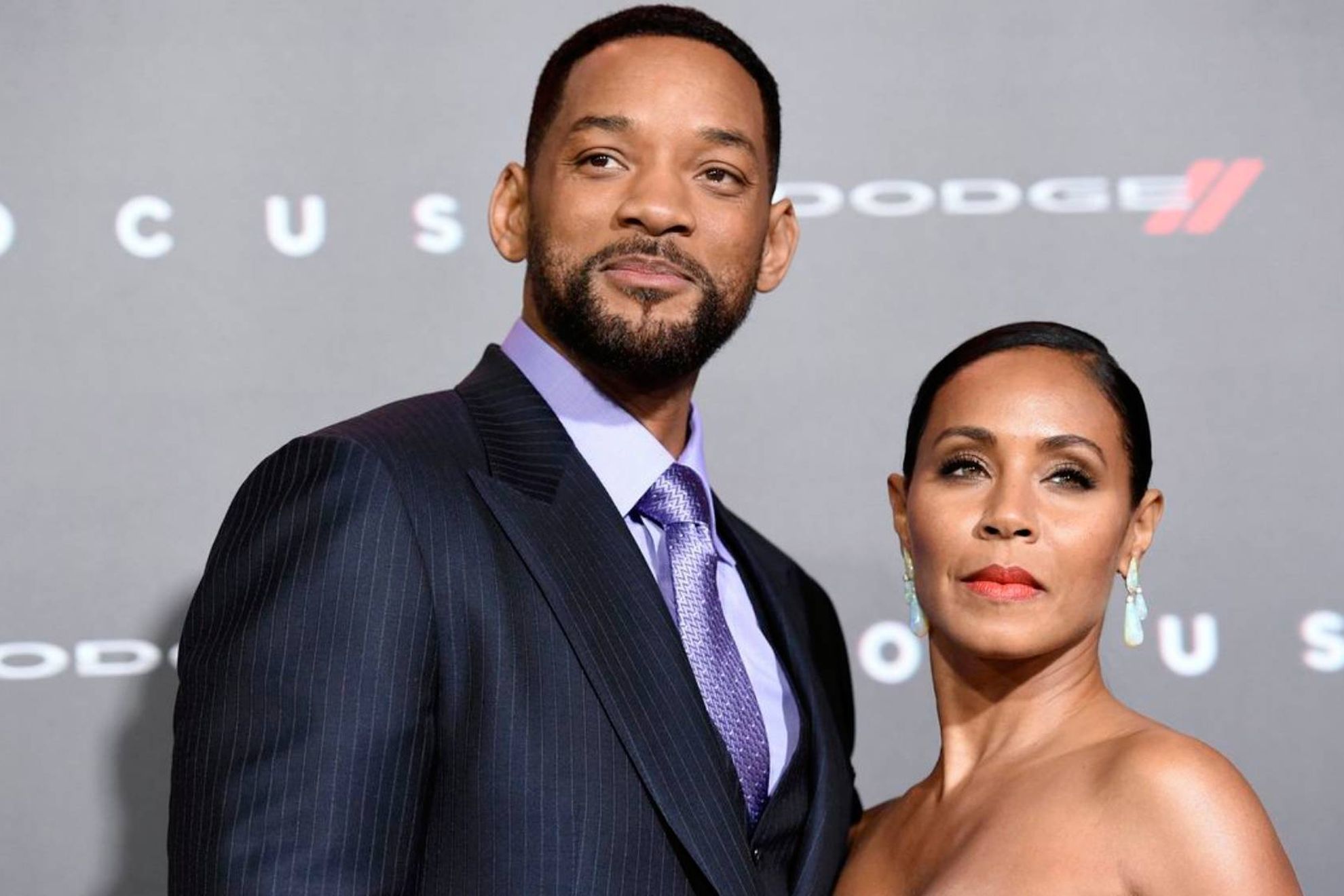 Will Smith has finally broken his silence regarding his tumultuous relationship with Jada Pinkett Smith and her revealing memoir, "Worthy." In a recent interview, Smith opened up about the challenges they've faced and why he hasn't taken the step to file for divorce from his wife of over two decades.
Despite the persistent speculations and public pressure for a divorce, it appears that finances may be the primary reason Will Smith hesitates to end his marriage to Jada. The absence of a prenuptial agreement is at the center of this intriguing revelation.
In recent times, many fans have been perplexed by Jada's public behavior, which seems to consistently undermine her husband's reputation. Some have speculated that her actions might be part of a calculated strategy to push Will into initiating divorce proceedings, a move that would potentially require him to part with half of his substantial fortune.
Jada's career in acting has taken a backseat for years, and her popular talk show, "Red Table Talk," was recently canceled. She now has a new book on the horizon, which some view as an attempt to capitalize on their personal drama. Will's recent comments have only fueled these speculations.
In a candid moment during an interview with Hoda Kotb, Jada dropped a bombshell, revealing that she and Will have been leading separate lives since 2016. She even expressed her surprise when Will defended Chris Rock at the Oscars, as technically, they are no longer a couple in the traditional sense. "We have been living separate lives," she stated, "and we're there as a family, not as husband and wife."
But Jada also emphasized her commitment to the marriage, stating that she made a promise to work through all issues, regardless of the circumstances. This pledge, combined with their separation, has left many wondering about the purpose of maintaining a legal union.
The key to this mystery might lie in the financial aspect of their marriage. It's no secret that many celebrity marriages operate as business arrangements, and it seems that Will and Jada's relationship is no different. Unlike most Hollywood couples, they never signed a prenuptial agreement. Jada has consistently stated that they believed divorce was not an option for them, and therefore, a prenup was unnecessary.
This philosophy could be rooted in Will's past. In his 2021 memoir, he openly admitted to being a terrible husband during his first marriage to Sheree Zampino. He described his divorce from Sheree as a personal failure, equating it with his ultimate adult life failure. Will's guilt over the way he treated Sheree may be a driving force behind his reluctance to face another divorce.
Furthermore, it's worth noting that Will initiated contact with Jada on the same day he signed his divorce papers with Sheree, ultimately leading to their marriage. Although Sheree filed for divorce first, Will was initially reluctant to go along with it. Sheree's questioning, "So you're going to make somebody stay with you who doesn't love you?" was a pivotal moment.
Fans now speculate that Jada might be the one who desires a divorce but prefers Will to initiate it, giving her access to a significant portion of his wealth. She seems to be working diligently to publicly humiliate Will, hoping to force his hand.
Jada's estimated net worth is around $50 million, while Will's net worth is approximately $350 million. With Jada's main source of income and fame tied to her personal life, her financial incentive for the marriage's continuation becomes clearer.
Will, on the other hand, is making a successful comeback in his career, with several high-budget projects in the works, including sequels to "Bad Boys" and "I Am Legend."
In an email to The New York Times, Will Smith described reading Jada's memoir as a wake-up call, recognizing her resilience and compassion. He expressed how easy it is to lose sight of someone's hidden nuances and subtleties when you've been together for more than half your life.
While Jada's revelations about her marriage have been less than flattering, Will's response and his reluctance to file for divorce suggest that the couple may remain legally married, despite the challenges they face. Is it solely a matter of money, or are there deeper emotional and moral factors at play? The situation remains perplexing, and fans continue to watch with fascination as this Hollywood power couple navigates their complex relationship.
Omusawo Tintah To Host Renowned Swiss Artist Mr. Kamanzi on Metro fm 90.8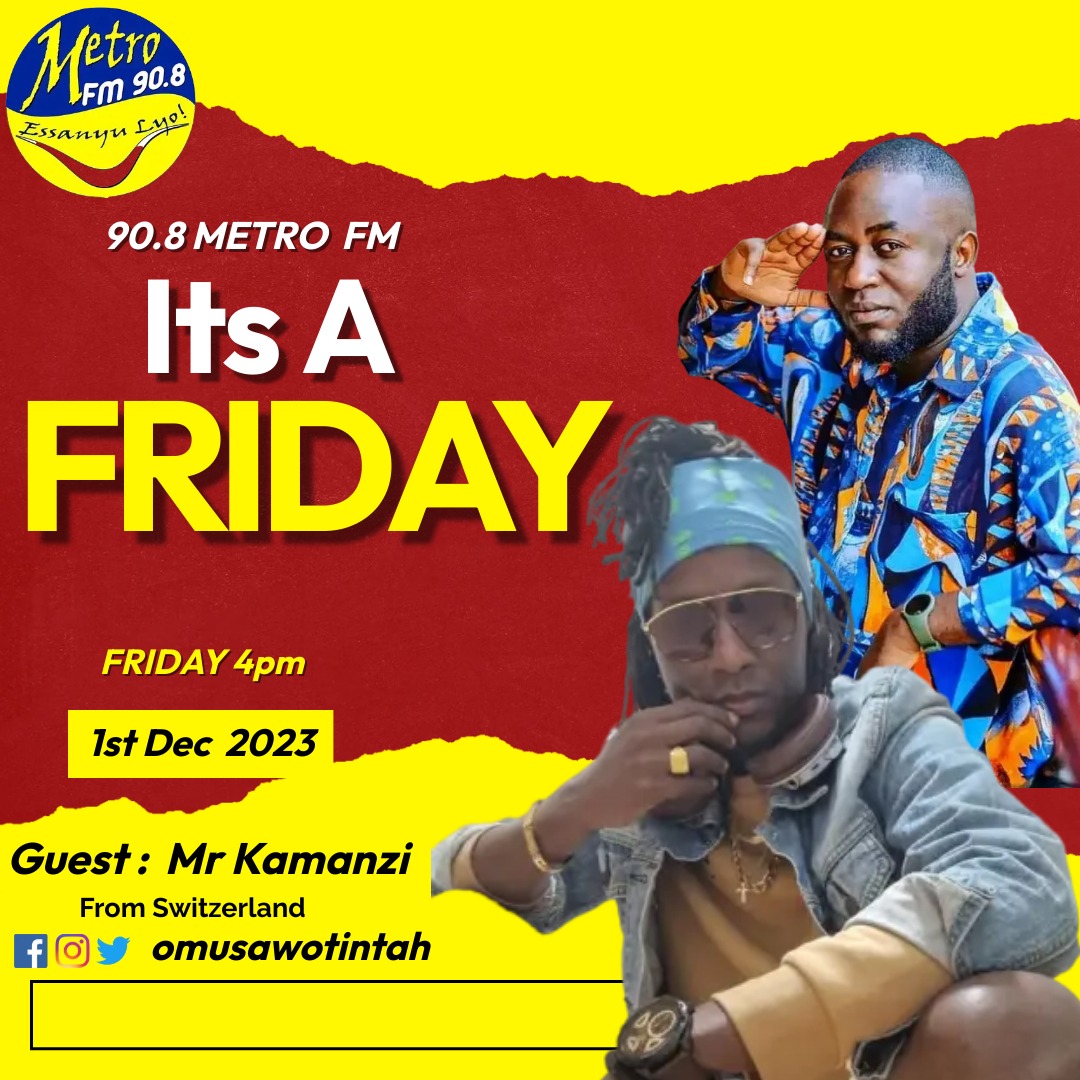 Metro FM 90.8's celebrated radio presenter and media activist, Omusawo Tintah, is gearing up to host the sensational Switzerland-based singer, Mr. Kamanzi, this Friday on his renowned radio show, Free Style Friday, running from 4 pm to 7 pm.
Omusawo Tintah's Free Style Friday has become a staple for music enthusiasts, featuring top-notch music and hosting internationally acclaimed artists. The show's popularity has soared, making it one of Uganda's most loved and trending radio programs.
Mr. Kamanzi, who is set to be the special guest on this week's episode, brings a wealth of musical talent and a captivating story to share. His journey in the world of music began at the age of 12, fueled by a deep passion for the art form. One of his childhood dreams was to perform on the grand stage, a dream that materialized in 1995 and marked the commencement of his music career.
Known for his distinctive vocal style, often referred to as "the husky voice of Africa," Mr. Kamanzi migrated to Switzerland a few years later. In 2008, he had the privilege of sharing the stage with T.o.k and Sean Paul in Dar es Salaam, Tanzania, a significant milestone in his musical journey.
With two published albums, namely "Unite" and "Today and Tomorrow," Mr. Kamanzi has made waves in the music industry. His track "Show Dem the Sign" received extensive airplay on local radio stations, solidifying his position as a notable artist. His performances have graced numerous stages across Africa and Europe, showcasing his versatility in musical genres, including Reggae, Afrobeat, Dancehall, and Pop Dancehall.
Beyond his musical accomplishments, Mr. Kamanzi's work with the Reggaenerators since 2021 has added a collaborative dimension to his career. His music carries a powerful message of upliftment, education, peace, and love, aligning with his personal motto: "Anywhere mi deh mi spread love."
As Free Style Friday prepares to host this illustrious artist, fans can anticipate an engaging and soulful session, blending Omusawo Tintah's charismatic hosting with the melodious tunes and inspiring story of Mr. Kamanzi. Tune in to Metro FM 90.8 this Friday for a musical experience that transcends borders and embraces the universal language of love through music.