Gerald Kiweewa , Qute Kaye To Feature In This Years MTN Uganda Tugende Mukikadde Concert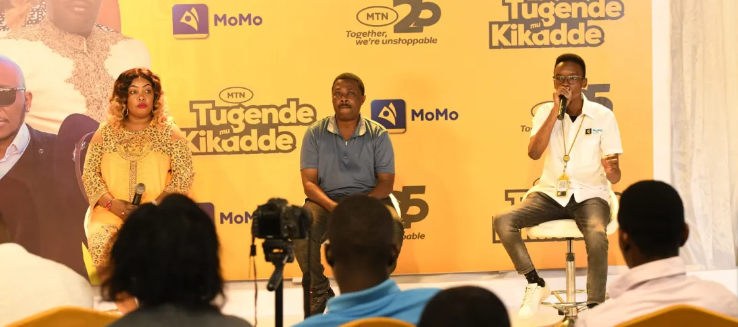 MTN Uganda has unveiled the highly-anticipated Tugende Mukikadde Concert, a celebration of Uganda's rich musical heritage. This event underscores MTN's steadfast 25-year commitment to supporting the Ugandan music industry.
Tugende Mukikadde, introduced by MTN in 2017, has evolved into a cherished tradition, taking music enthusiasts on a nostalgic journey through Uganda's timeless musical treasures from bygone eras.
At a press conference hosted at their Kampala headquarters, MTN Uganda revealed that the concert is set to take place on Saturday, December 2, 2023, at the prestigious Kampala Serena Hotel. The event will showcase an impressive lineup of iconic artists who have made an enduring impact on Ugandan music. The artist roster includes revered names like Mariam Ndagire, Ngoni, Sophie Nantongo, Phoebe Nassolo, Queen Florence, Kute Kaye, and Gerald Kiwewa.
Event Details:
Date: Saturday, December 2, 2023
Venue: Kampala Serena Hotel
Standard Ticket: UGX 100,000
Standard Ticket (MoMo Payment): UGX 80,000
Father/Mother: UGX 150,000 (Admits 2)
VIP Ticket: UGX 300,000
Platinum Table: UGX 3,000,000
Mavis Ndagire Musungu, MTN Uganda GTM Digital Specialist, emphasized, "The Tugende Mukikadde Concert is not just an event; it's a celebration of our deep-rooted commitment to the Ugandan music industry. For the past 25 years, MTN has continuously supported and promoted the incredible artistic talent that our nation has to offer. This concert is a testament to our unwavering dedication."
She also highlighted that fans can enjoy and support the music of these legendary artists even before the concert. By dialing 17086#, music enthusiasts can easily download tracks from these iconic artists and set them as their caller tunes, contributing to the artists' success.
MTN Uganda reaffirmed its commitment to supporting the Ugandan music industry for the next 25 years and beyond, emphasizing the power of unity and collaboration.
MTN's support for Tugende Mukikadde and the Ugandan music industry serves as a testament to their corporate responsibility and as a driving force for the growth and global recognition of local talent.
Tickets for the Tugende Mukikadde Concert are available at various outlets across the country and can be conveniently purchased via Mobile Money for an exclusive discount. Join the celebration on December 2nd at the Kampala Serena Hotel, where the melodies of the past will be relived, and the future of Ugandan music celebrated.
Quotes from performing artists:
Queen Florence: "I thank MTN and the sponsors for investing in local music talent. I am eager to perform for my fans, especially since it has been a long time. Join us at Kampala Serena Hotel on 2nd December."
Qute Kaye: "It's good to be back. I'm a living miracle. Everyone should come and be motivated and inspired. I can't wait to perform on 2nd December."
Gerald Kiweewa: "Even though this show is for those who are older, everyone should come. We will entertain everyone regardless of age."
Omusawo Tintah To Host Renowned Swiss Artist Mr. Kamanzi on Metro fm 90.8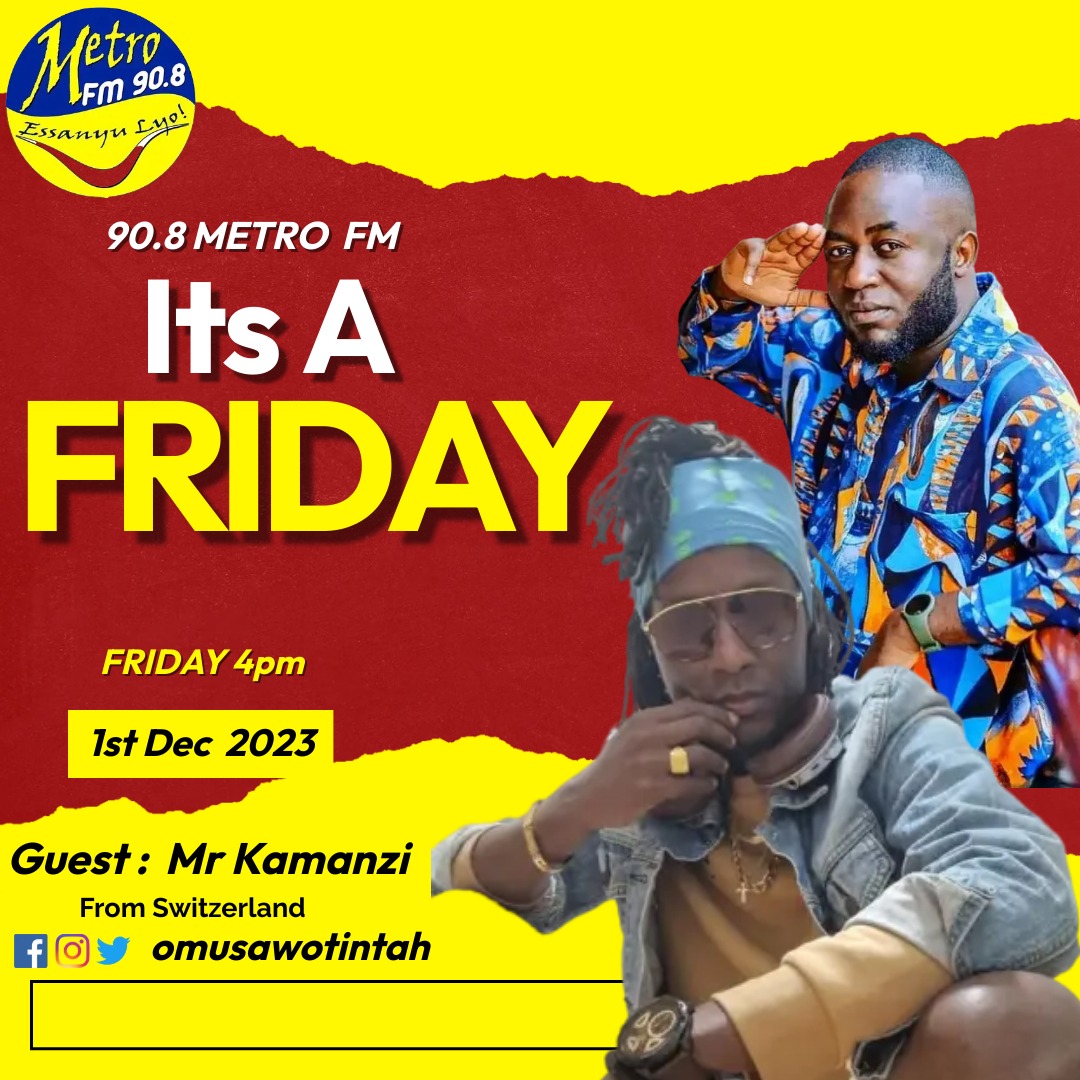 Metro FM 90.8's celebrated radio presenter and media activist, Omusawo Tintah, is gearing up to host the sensational Switzerland-based singer, Mr. Kamanzi, this Friday on his renowned radio show, Free Style Friday, running from 4 pm to 7 pm.
Omusawo Tintah's Free Style Friday has become a staple for music enthusiasts, featuring top-notch music and hosting internationally acclaimed artists. The show's popularity has soared, making it one of Uganda's most loved and trending radio programs.
Mr. Kamanzi, who is set to be the special guest on this week's episode, brings a wealth of musical talent and a captivating story to share. His journey in the world of music began at the age of 12, fueled by a deep passion for the art form. One of his childhood dreams was to perform on the grand stage, a dream that materialized in 1995 and marked the commencement of his music career.
Known for his distinctive vocal style, often referred to as "the husky voice of Africa," Mr. Kamanzi migrated to Switzerland a few years later. In 2008, he had the privilege of sharing the stage with T.o.k and Sean Paul in Dar es Salaam, Tanzania, a significant milestone in his musical journey.
With two published albums, namely "Unite" and "Today and Tomorrow," Mr. Kamanzi has made waves in the music industry. His track "Show Dem the Sign" received extensive airplay on local radio stations, solidifying his position as a notable artist. His performances have graced numerous stages across Africa and Europe, showcasing his versatility in musical genres, including Reggae, Afrobeat, Dancehall, and Pop Dancehall.
Beyond his musical accomplishments, Mr. Kamanzi's work with the Reggaenerators since 2021 has added a collaborative dimension to his career. His music carries a powerful message of upliftment, education, peace, and love, aligning with his personal motto: "Anywhere mi deh mi spread love."
As Free Style Friday prepares to host this illustrious artist, fans can anticipate an engaging and soulful session, blending Omusawo Tintah's charismatic hosting with the melodious tunes and inspiring story of Mr. Kamanzi. Tune in to Metro FM 90.8 this Friday for a musical experience that transcends borders and embraces the universal language of love through music.