Joshua Jackson and Lupita Nyong'o Spotted Together at Concert Amid Recent Breakups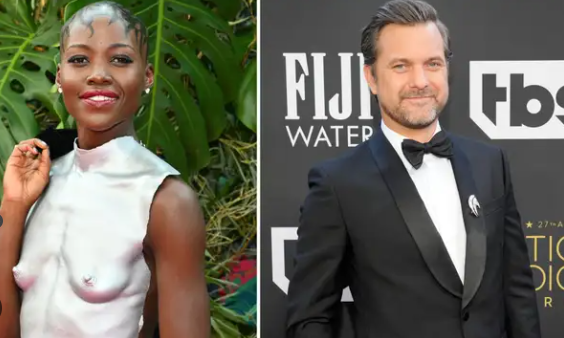 In a surprising turn of events, actor Joshua Jackson and Academy Award-winning actress Lupita Nyong'o were recently seen attending a concert together, marking a public appearance that has sparked considerable speculation. The pair was spotted enjoying Janelle Monáe's concert in Englewood, California, on October 18th, capturing the attention of fans and onlookers alike.
This rendezvous follows closely on the heels of both Joshua Jackson and Lupita Nyong'o navigating the challenges of their respective breakups. Joshua, known for his role in "Dawson's Creek," and Lupita, celebrated for her portrayal in "Black Panther," were seen chatting occasionally throughout the concert, leading to intriguing discussions among their fans.
For Joshua Jackson, this appearance comes nearly three weeks after his estranged wife, Jodie Turner-Smith, filed for divorce from the actor. The couple's marriage, which spanned four years, encountered an irreparable rift that ultimately led to this legal separation. Court documents obtained by E! News reveal that the divorce petition cited "irreconcilable differences" as the grounds for the split. Furthermore, Jodie requested joint custody of their three-year-old daughter, underlining the focus on co-parenting even in the midst of this separation. Notably, the documents specify the date of their separation as September 13th.
E! News reached out to representatives for both Jodie Turner-Smith and Joshua Jackson for any official comments following the divorce filing. This development follows Joshua's earlier comments in March, where he offered insights into his relationship with Jodie, whom he secretly wed in August 2019. At the time, Jodie was also expecting their first child. Joshua shared, "The most surprising thing is that it's a lot more homey than it looks like from the outside. It's very, very baby-oriented and family-oriented inside the house. This having a kid thing together is pretty magical."
On the other side of this surprising meeting, Lupita Nyong'o recently disclosed that her relationship with K'Naan, a musician, and rapper, had come to an end after approximately a year of dating. Lupita shared a heartfelt message on her Instagram on October 19th, expressing her need to reveal a personal truth and publicly distance herself from someone she can no longer trust. In her candid statement, Lupita remarked that she finds herself in a season of heartbreak due to love that was abruptly and painfully extinguished by deception. She further noted, "I am tempted to run into the shadows and hide, only to return to the light when I have regained my strength enough for me to say that my life is better this way. But I am reminded that the magnitude of the pain I am feeling is equal to the measure of my capacity for love. And so, I am choosing to face the pain, cultivating the courage to meet my life exactly as it is and trusting that this, too, shall pass."
As of now, K'Naan has not publicly addressed the breakup on his social media platforms. E! News has reached out to his manager for any official statement regarding the split but has not received a response.
The public appearance of Joshua Jackson and Lupita Nyong'o together at a concert has generated heightened interest, raising questions about the nature of their connection and the significance of this meeting in the midst of their personal life changes. As fans and followers await further developments, this encounter remains a point of fascination in the world of entertainment.
Omusawo Tintah To Host Renowned Swiss Artist Mr. Kamanzi on Metro fm 90.8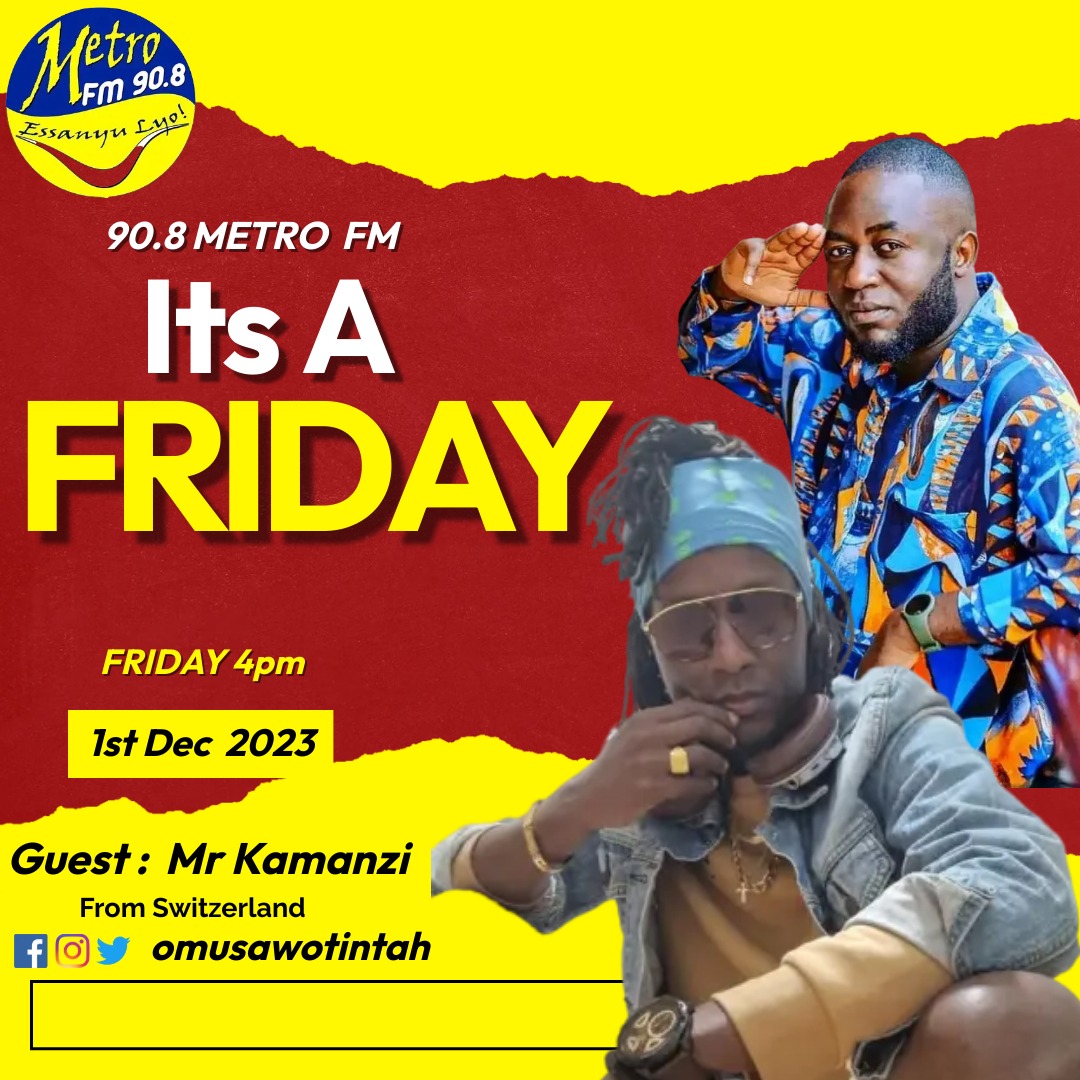 Metro FM 90.8's celebrated radio presenter and media activist, Omusawo Tintah, is gearing up to host the sensational Switzerland-based singer, Mr. Kamanzi, this Friday on his renowned radio show, Free Style Friday, running from 4 pm to 7 pm.
Omusawo Tintah's Free Style Friday has become a staple for music enthusiasts, featuring top-notch music and hosting internationally acclaimed artists. The show's popularity has soared, making it one of Uganda's most loved and trending radio programs.
Mr. Kamanzi, who is set to be the special guest on this week's episode, brings a wealth of musical talent and a captivating story to share. His journey in the world of music began at the age of 12, fueled by a deep passion for the art form. One of his childhood dreams was to perform on the grand stage, a dream that materialized in 1995 and marked the commencement of his music career.
Known for his distinctive vocal style, often referred to as "the husky voice of Africa," Mr. Kamanzi migrated to Switzerland a few years later. In 2008, he had the privilege of sharing the stage with T.o.k and Sean Paul in Dar es Salaam, Tanzania, a significant milestone in his musical journey.
With two published albums, namely "Unite" and "Today and Tomorrow," Mr. Kamanzi has made waves in the music industry. His track "Show Dem the Sign" received extensive airplay on local radio stations, solidifying his position as a notable artist. His performances have graced numerous stages across Africa and Europe, showcasing his versatility in musical genres, including Reggae, Afrobeat, Dancehall, and Pop Dancehall.
Beyond his musical accomplishments, Mr. Kamanzi's work with the Reggaenerators since 2021 has added a collaborative dimension to his career. His music carries a powerful message of upliftment, education, peace, and love, aligning with his personal motto: "Anywhere mi deh mi spread love."
As Free Style Friday prepares to host this illustrious artist, fans can anticipate an engaging and soulful session, blending Omusawo Tintah's charismatic hosting with the melodious tunes and inspiring story of Mr. Kamanzi. Tune in to Metro FM 90.8 this Friday for a musical experience that transcends borders and embraces the universal language of love through music.