Rich Homie Quan Addresses Snitching Allegations and Offers $1 Million Challenge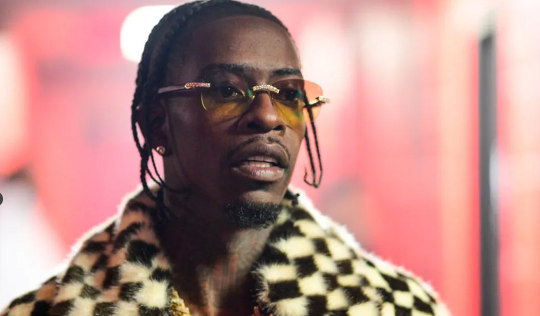 Rich Homie Quan has broken his silence regarding the snitching allegations that circulated earlier this year. The rapper made a bold move by offering a $1 million reward to anyone who could provide evidence that he had informed on someone. The accusations against him originated from a leaked audio clip where he was supposedly discussing Young Thug's RICO case. Although the two were once prominent collaborators, their relationship soured, leading to much speculation. Regardless of the rumors, the Atlanta MC vehemently denies the snitching claims.
During a recent Instagram Live session, Rich Homie Quan addressed the allegations head-on, stating, "Did I snitch? My name ain't in no paperwork, bruh. Suck my d**k. Did you suck one this morning? Get you out of body, young man. Did I snitch… Find my name in some paperwork, bro, and I'll give you a million dollars. We can trade lives, on God." While he did not explicitly mention Young Thug, it's clear that fans can draw their own conclusions.
Rich Homie Monta, Quan's manager, also weighed in on the snitching accusations. He stated, "I don't think there's a man in this world who has never talked about some type of business or some way they felt. All you py-a nas do that. I don't give a fk who you're talking to." Furthermore, he emphasized that they no longer engage in "street culture," implying that everyone tends to "snitch" at some point and that talking too much is a common occurrence. Many interpreted this as a vague acknowledgment that the 34-year-old rapper may have discussed Young Thug's case but might not have had a direct impact on it.
What are your thoughts on these allegations and Young Thug's situation? Do you trust Rich Homie Quan, or are you planning to investigate public records for a chance at the reward? Feel free to share your opinions in the comments section below.
Omusawo Tintah To Host Renowned Swiss Artist Mr. Kamanzi on Metro fm 90.8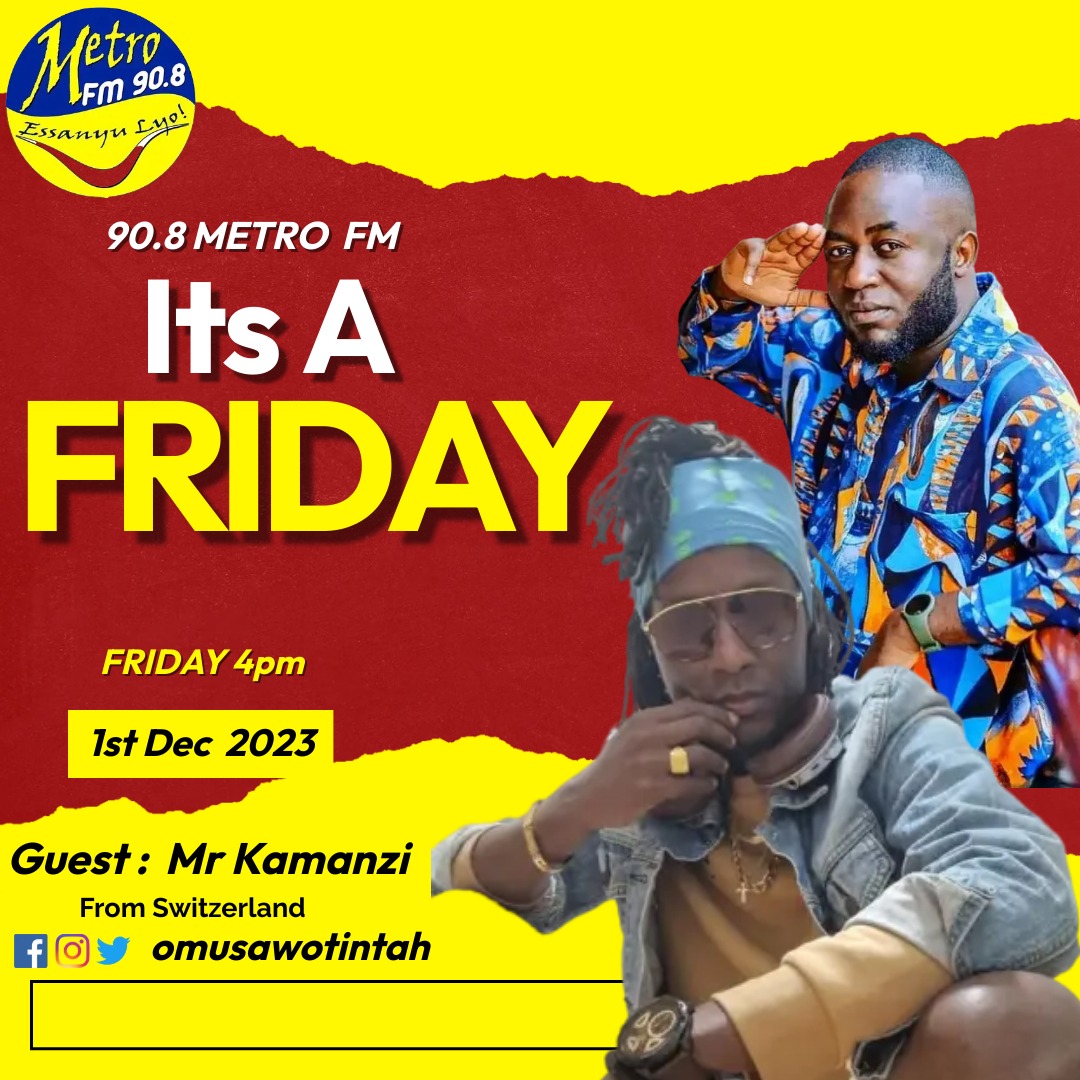 Metro FM 90.8's celebrated radio presenter and media activist, Omusawo Tintah, is gearing up to host the sensational Switzerland-based singer, Mr. Kamanzi, this Friday on his renowned radio show, Free Style Friday, running from 4 pm to 7 pm.
Omusawo Tintah's Free Style Friday has become a staple for music enthusiasts, featuring top-notch music and hosting internationally acclaimed artists. The show's popularity has soared, making it one of Uganda's most loved and trending radio programs.
Mr. Kamanzi, who is set to be the special guest on this week's episode, brings a wealth of musical talent and a captivating story to share. His journey in the world of music began at the age of 12, fueled by a deep passion for the art form. One of his childhood dreams was to perform on the grand stage, a dream that materialized in 1995 and marked the commencement of his music career.
Known for his distinctive vocal style, often referred to as "the husky voice of Africa," Mr. Kamanzi migrated to Switzerland a few years later. In 2008, he had the privilege of sharing the stage with T.o.k and Sean Paul in Dar es Salaam, Tanzania, a significant milestone in his musical journey.
With two published albums, namely "Unite" and "Today and Tomorrow," Mr. Kamanzi has made waves in the music industry. His track "Show Dem the Sign" received extensive airplay on local radio stations, solidifying his position as a notable artist. His performances have graced numerous stages across Africa and Europe, showcasing his versatility in musical genres, including Reggae, Afrobeat, Dancehall, and Pop Dancehall.
Beyond his musical accomplishments, Mr. Kamanzi's work with the Reggaenerators since 2021 has added a collaborative dimension to his career. His music carries a powerful message of upliftment, education, peace, and love, aligning with his personal motto: "Anywhere mi deh mi spread love."
As Free Style Friday prepares to host this illustrious artist, fans can anticipate an engaging and soulful session, blending Omusawo Tintah's charismatic hosting with the melodious tunes and inspiring story of Mr. Kamanzi. Tune in to Metro FM 90.8 this Friday for a musical experience that transcends borders and embraces the universal language of love through music.