Rick Ross Takes a Shot at DJ Envy Amid Real Estate Fraud Allegations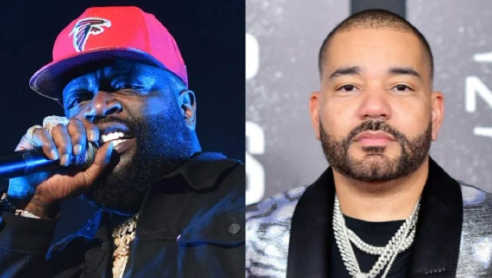 DJ Envy has been a target of jokes and criticism from rival rappers and DJs for several months, following allegations of his involvement in a substantial real estate Ponzi scheme with his former business partner, Cesar Pina. However, the situation appears to have taken an interesting turn.
On Friday, October 20, a video emerged online showing Rick Ross apparently taking a swipe at the controversial radio host with a simple rhyme. "Fifteen names on one piece of land. Fourteen n****s going to take the stand," Ross raps in the Instagram clip.
This sentiment seemed to strike a chord with fans, as they flooded the comments section with colorful remarks, largely in support of the "Hustlin'" MC. One fan noted, "Ross got the W in their beef lol," referring to the ongoing feud between the two, initially triggered by competing car shows they hosted. Another comment added, "Envy getting life."
In the wake of Cesar Humberto Pina's recent arrest on charges related to a wire-fraud scheme, these developments have drawn more attention to DJ Envy's situation. Pina, a New Jersey property investor, was apprehended on Wednesday, October 18, and subsequently appeared in a Newark federal court. He was released on a $1 million secured bond with electronic monitoring. Importantly, DJ Envy has not been charged in connection with this case.
Pina is alleged to have exploited his social media presence to deceive his followers, making promises of significant investment returns while allegedly defrauding individuals of millions of dollars in the process.
Legal documents and statements indicate that Pina and the radio host are under investigation for seminars they organized nationwide, designed to attract and, reportedly, defraud investors.
Notably, despite his lawyer's advice, DJ Envy has consistently denied any involvement in Pina's alleged fraudulent activities.
Earlier this month, DJ Envy addressed the fraud allegations and Pina's arrest, which have led to several lawsuits against them. He used The Breakfast Club platform to clarify the situation and share his side of the story.
Envy began, "Let me explain some things. So Cesar and myself did seminars. Now, the reason I did these seminars is because I wanted to uplift my community. I wanted to teach my community about real estate—things that I didn't know when I was buying my first home."
He went on, "So I did these seminars and brought industry professionals to all these seminars, whether it was real estate agents from different markets, contractors, money lenders. I even brought Auction.com to actually show people how to purchase houses online."
Envy also addressed concerns related to people's financial investments, stating, "Now Cesar, if he took money, I wasn't privy to it nor did I even know. But I do understand how people feel if they did give him money because I gave him a lot of money that I didn't see a dollar of return."
In conclusion, he strongly refuted any allegations of his involvement, saying, "For anybody to say I was involved, that's totally not true. I would never. I've been on the radio for close to 30 years, and never in my 30 years' time did I do anything but try to uplift people… And I would never take a dollar from somebody."
Omusawo Tintah To Host Renowned Swiss Artist Mr. Kamanzi on Metro fm 90.8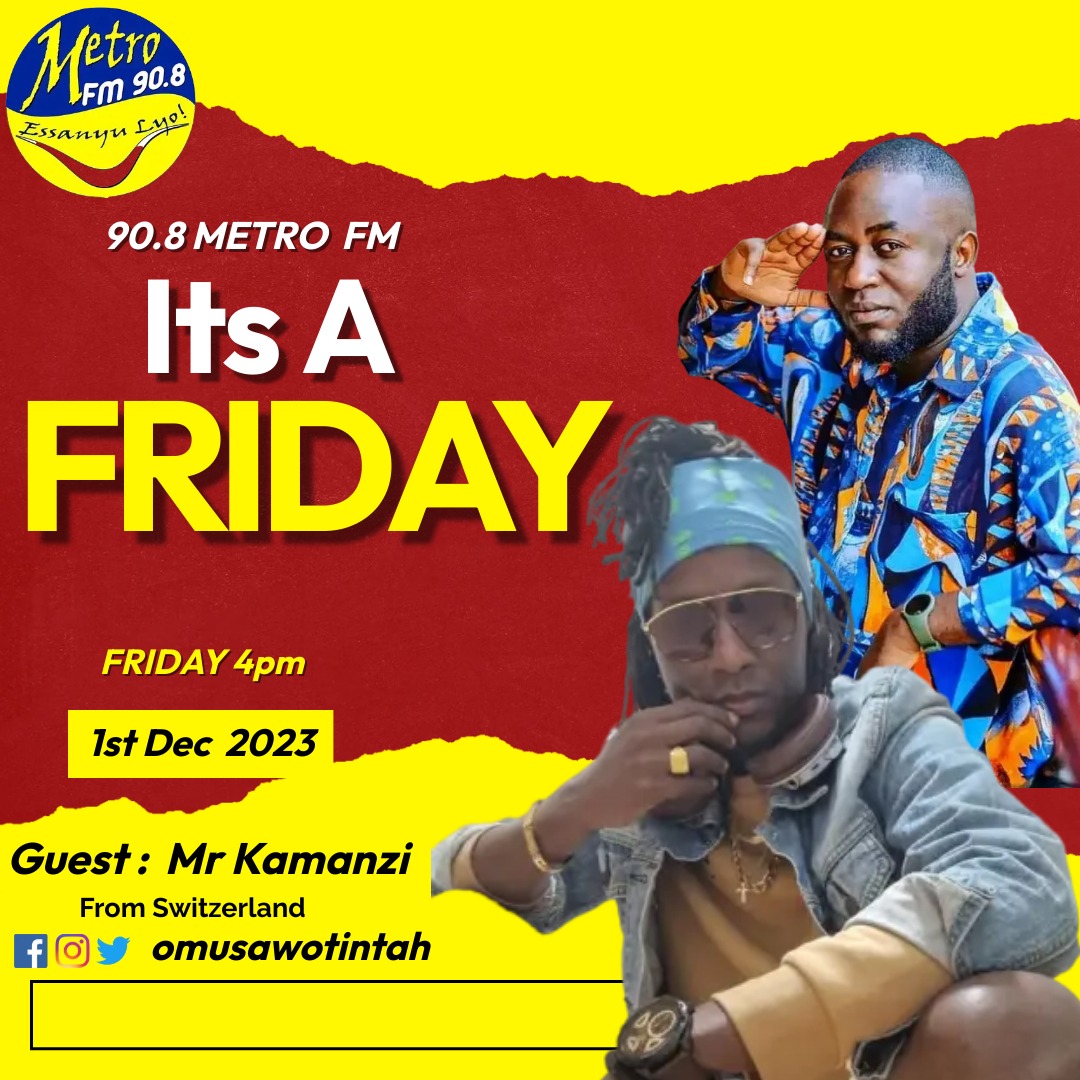 Metro FM 90.8's celebrated radio presenter and media activist, Omusawo Tintah, is gearing up to host the sensational Switzerland-based singer, Mr. Kamanzi, this Friday on his renowned radio show, Free Style Friday, running from 4 pm to 7 pm.
Omusawo Tintah's Free Style Friday has become a staple for music enthusiasts, featuring top-notch music and hosting internationally acclaimed artists. The show's popularity has soared, making it one of Uganda's most loved and trending radio programs.
Mr. Kamanzi, who is set to be the special guest on this week's episode, brings a wealth of musical talent and a captivating story to share. His journey in the world of music began at the age of 12, fueled by a deep passion for the art form. One of his childhood dreams was to perform on the grand stage, a dream that materialized in 1995 and marked the commencement of his music career.
Known for his distinctive vocal style, often referred to as "the husky voice of Africa," Mr. Kamanzi migrated to Switzerland a few years later. In 2008, he had the privilege of sharing the stage with T.o.k and Sean Paul in Dar es Salaam, Tanzania, a significant milestone in his musical journey.
With two published albums, namely "Unite" and "Today and Tomorrow," Mr. Kamanzi has made waves in the music industry. His track "Show Dem the Sign" received extensive airplay on local radio stations, solidifying his position as a notable artist. His performances have graced numerous stages across Africa and Europe, showcasing his versatility in musical genres, including Reggae, Afrobeat, Dancehall, and Pop Dancehall.
Beyond his musical accomplishments, Mr. Kamanzi's work with the Reggaenerators since 2021 has added a collaborative dimension to his career. His music carries a powerful message of upliftment, education, peace, and love, aligning with his personal motto: "Anywhere mi deh mi spread love."
As Free Style Friday prepares to host this illustrious artist, fans can anticipate an engaging and soulful session, blending Omusawo Tintah's charismatic hosting with the melodious tunes and inspiring story of Mr. Kamanzi. Tune in to Metro FM 90.8 this Friday for a musical experience that transcends borders and embraces the universal language of love through music.