Robert Kyagulanyi Criticizes Uganda Human Rights Commission over Missing NUP Supporters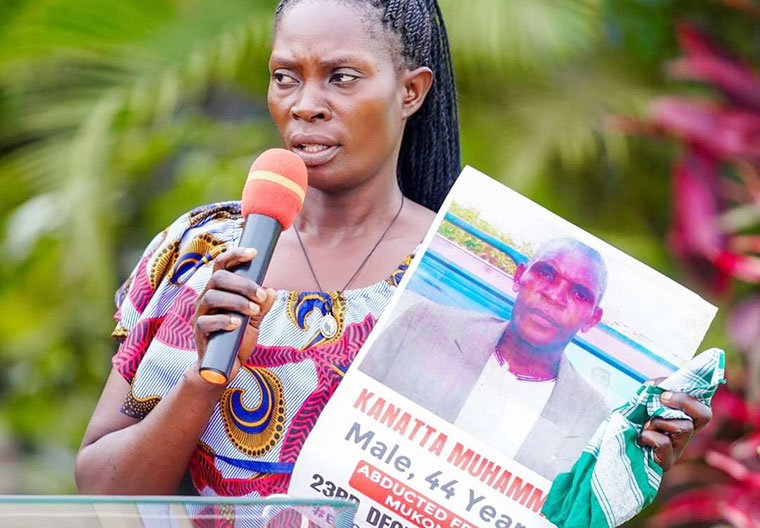 Robert Kyagulanyi, the leader of the National Unity Platform (NUP), has strongly criticized the Uganda Human Rights Commission (UHRC) for their handling of cases involving missing NUP supporters.
In response to the UHRC's release of a report on October 10, where Mariam Wangadya, the UHRC chairperson, announced the closure of investigations into 18 missing NUP supporters out of a list of 30 provided by the NUP secretariat, Kyagulanyi voiced his dissatisfaction. Wangadya explained that the UHRC couldn't locate 18 of the 30 missing individuals due to a lack of National Identification Numbers (NIN) provided by the NUP. She also cited uncooperative behavior from the missing persons' next-of-kin as a challenge.
Wangadya stated that they had contacted the listed individuals or their next of kin during their investigations. However, only four out of the 12 individuals were willing to have their cases further investigated, while the majority declined to provide statements to the commission.
Kyagulanyi responded on October 12 by hosting families of the missing persons and called for an end to the 'mockery' of those seeking justice. He expressed disappointment in Wangadya, describing her as unfit for her position and pledged to pursue accountability and justice through domestic and international avenues.
The missing NUP supporters whose whereabouts are still unknown include Moses Mbabazi aka Kawenja, Dennis Zzimula, Shafik Wangolo, Martin Lukwago, Peter Kirya, John Ddamulira, Michael Semuddu, and Muhammad Kanatta, among others.
During the NUP press conference, family members of the missing individuals shared their loved ones' stories, revealing that they have been missing for three to four years. They expressed their frustration and disappointment over the lack of progress in locating their family members.
Kyagulanyi's critique of the UHRC and the families' emotional testimonies have brought attention to the ongoing issue of missing NUP supporters, prompting UHRC to welcome the families' interaction. They expressed a commitment to work together to promote human rights and civic responsibilities in society.
Police Officer Wounded in Shootout as Stolen Vehicle from Kenya Intercepted in Lira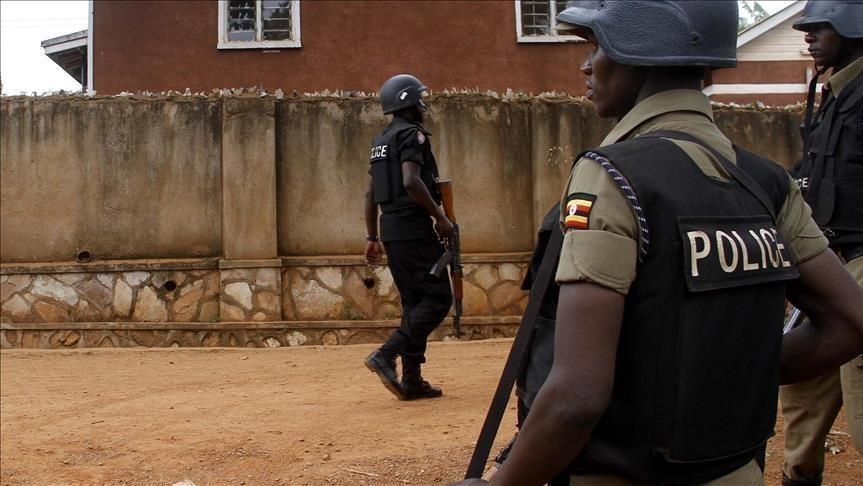 In a dramatic incident, a police officer from Lira Central Police Station sustained a gunshot wound in the stomach during a confrontation when law enforcement intercepted a Toyota Land Cruiser with registration number KDH 790K, suspected to be stolen from Kenya.
The altercation resulted in injuries to Tony Ebong and three others, identified as George Otyato from Awendo in Migori County, Kenya, Hussein Akako from Tororo-Malaba, and Paul Omara from Oyugisi Homa Bay County, Kenya.
The apprehended vehicle is currently impounded at Lira Central Police Station, and efforts are underway to locate a suspect who is believed to have escaped during the incident.
All injured individuals are receiving medical attention at Lira Regional Referral Hospital. The nature of their involvement in the alleged raid remains unclear.
A combined team of regular police and Flying Squad operatives established a checkpoint at Adwali cell, Boroboro ward, in Lira City East Division after receiving information about a suspected stolen vehicle from Kenya. The case was documented under Reference Number OB 24/9/11/2023 at Karuri Police Station, indicating that the vehicle was being driven into Uganda through the Busia border.
According to reports, the suspects attempted to mislead authorities by changing the vehicle's number plates to UBE 665K while in Dokolo district.
Patrick Jimmy Okema, the North Kyoga Police Spokesperson, confirmed that the vehicle's movements through Tororo, Mbale, Soroti, and Lira were tracked using a monitoring system. The ongoing investigation aims to unravel the circumstances surrounding the stolen vehicle and the individuals involved in the incident.