Shygirl and Tinashe's Highly Anticipated Tour Canceled Due to Health Concerns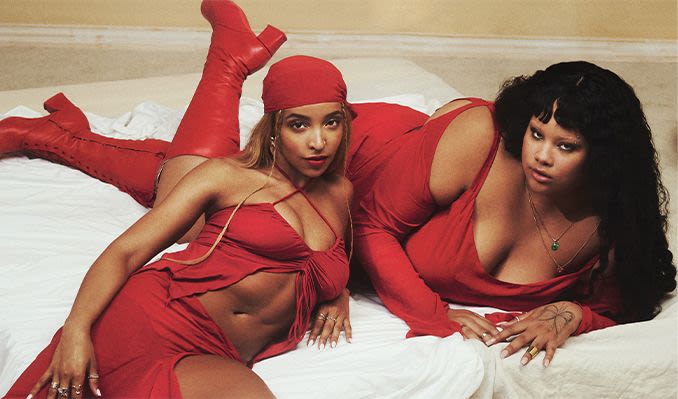 In a disappointing turn of events, Shygirl and Tinashe have officially canceled their much-anticipated tour just a week before it was scheduled to begin. This decision, while disheartening for fans, was made out of necessity and with a heavy heart. Shygirl's ongoing respiratory condition required her to undergo surgery, prompting the tour's cancellation. Fans, while saddened by the news, empathized with the artists' compelling reason for this difficult decision.
Shygirl took to Instagram to share the unfortunate news, expressing her deep regret and the advice of her doctor as the driving force behind the cancellation. Her doctor emphasized the urgency of addressing her health concerns without further delay. Shygirl stated, "Devastated to share that due to an ongoing respiratory condition I've been forced to make the difficult decision to cancel my appearances on the upcoming US tour on the advice of my doctor that I can no longer delay surgery." She also extended her thoughts to Tinashe and Uniiqu3, who were equally eager for the tour. Shygirl assured her fans that this was not the end of her journey and conveyed her love and gratitude for their unwavering support. She expressed her hope to return to the stage as soon as her health permits.
The cancellation of the co-headlining tour was undoubtedly a tough choice for both artists, who had generated significant excitement among their fans. Beyond being a musical collaboration, the tour was a testament to their shared passion for performing and connecting with their dedicated supporters. Shygirl also showed heartfelt concern for her fellow artists, Tinashe and Uniiqu3, who were equally looking forward to embarking on this musical journey together. Fortunately, the announcement of the tour's cancellation was met with understanding and support, as fans recognized the importance of Shygirl's health and well-being.
Tinashe also took to Instagram to share the news, expressing her devastation at being unable to bring her new show to fans as planned. She emphasized the need to prioritize health and assured her fans that the show would go on. She is working tirelessly with her team to arrange a new tour, with details to be announced in the coming weeks. Tinashe conveyed her love for her fans and promised to see them soon, leaving the door open for future performances.
Omusawo Tintah To Host Renowned Swiss Artist Mr. Kamanzi on Metro fm 90.8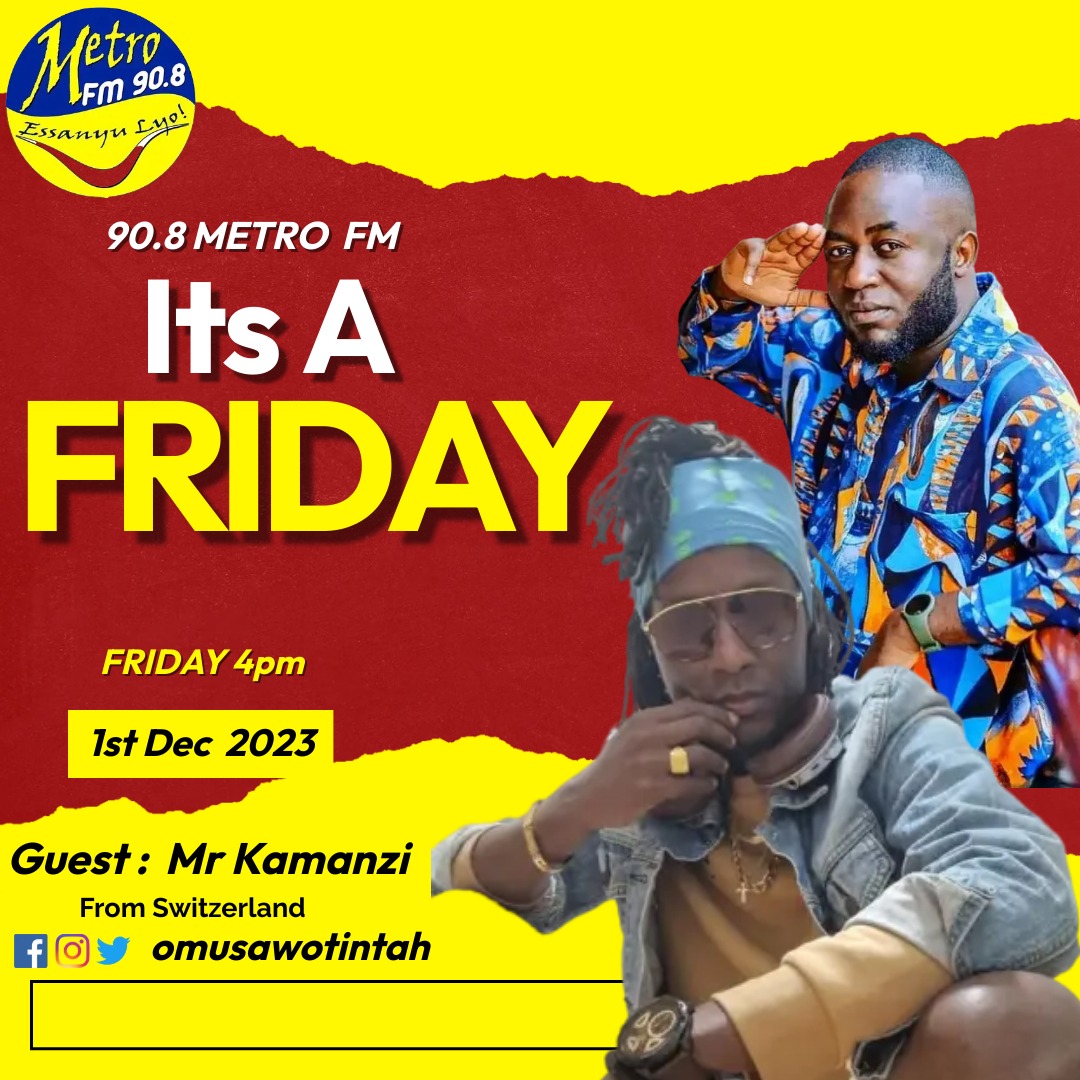 Metro FM 90.8's celebrated radio presenter and media activist, Omusawo Tintah, is gearing up to host the sensational Switzerland-based singer, Mr. Kamanzi, this Friday on his renowned radio show, Free Style Friday, running from 4 pm to 7 pm.
Omusawo Tintah's Free Style Friday has become a staple for music enthusiasts, featuring top-notch music and hosting internationally acclaimed artists. The show's popularity has soared, making it one of Uganda's most loved and trending radio programs.
Mr. Kamanzi, who is set to be the special guest on this week's episode, brings a wealth of musical talent and a captivating story to share. His journey in the world of music began at the age of 12, fueled by a deep passion for the art form. One of his childhood dreams was to perform on the grand stage, a dream that materialized in 1995 and marked the commencement of his music career.
Known for his distinctive vocal style, often referred to as "the husky voice of Africa," Mr. Kamanzi migrated to Switzerland a few years later. In 2008, he had the privilege of sharing the stage with T.o.k and Sean Paul in Dar es Salaam, Tanzania, a significant milestone in his musical journey.
With two published albums, namely "Unite" and "Today and Tomorrow," Mr. Kamanzi has made waves in the music industry. His track "Show Dem the Sign" received extensive airplay on local radio stations, solidifying his position as a notable artist. His performances have graced numerous stages across Africa and Europe, showcasing his versatility in musical genres, including Reggae, Afrobeat, Dancehall, and Pop Dancehall.
Beyond his musical accomplishments, Mr. Kamanzi's work with the Reggaenerators since 2021 has added a collaborative dimension to his career. His music carries a powerful message of upliftment, education, peace, and love, aligning with his personal motto: "Anywhere mi deh mi spread love."
As Free Style Friday prepares to host this illustrious artist, fans can anticipate an engaging and soulful session, blending Omusawo Tintah's charismatic hosting with the melodious tunes and inspiring story of Mr. Kamanzi. Tune in to Metro FM 90.8 this Friday for a musical experience that transcends borders and embraces the universal language of love through music.