Soulja Boy Takes Legal Action Against Complex Magazine for False Accusations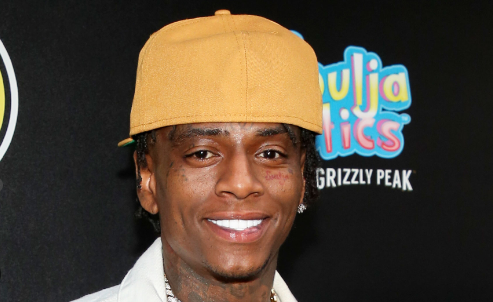 In a recent turn of events, Soulja Boy has launched a scathing attack on Complex Magazine and announced his intent to take legal action against them. The controversy arose when Complex published an article listing celebrities who were allegedly sporting counterfeit designer wear, watches, and jewelry, with Soulja Boy featured in the lineup.
The rapper, known for hits like "Crank That," was less than thrilled to see himself implicated in the article, especially with a headline suggesting that "nearly everything Soulja Boy owns" is inauthentic. His response came in the form of a fiery social media rant on Thursday, October 19, in which he declared his intention to sue Complex for defamation.
"Fk Complex and fk Complex Music," Big Draco began, addressing the situation. "Y'all posted on your page, talking about Soulja Boy, some sht I don't know — everything he owns is fake or some sht. I'm suing y'all n*ggas for defamation of character, bro."
Soulja Boy went on to express his frustration at the publication's attempt to undermine his credibility, despite his prior collaborations with Complex. He vehemently refuted the accusations, asserting, "I ain't bought nothing fake in my whole life. F**k you talking about, n*gga? Even in that picture y'all showed, I was wearing a $10,000 Gucci bandana, a $40,000 Superman chain. What is y'all talking about? $50,000 right there. Complex, you some hoes."
The "Pretty Boy Swag" artist also pointed out what he saw as a racial bias, noting that the celebrities featured in the list were predominantly Black, with no representation of white individuals. He questioned the integrity of those responsible for the article and the motivations behind such a piece.
The list on Complex also included other prominent rappers such as Busta Rhymes, Lil Baby, 6ix9ine, Rick Ross, Famous Dex, T-Pain, and more.
In a separate incident, Soulja Boy clashed with Lil Yachty after the latter claimed to be one of the first rappers to stream on Twitch in 2017. The rapper expressed his irritation at Lil Yachty's statement, resorting to name-calling and derogatory comments.
These recent developments showcase Soulja Boy's determination to protect his reputation and assert his authenticity, especially in the face of allegations that he vehemently denies.
Omusawo Tintah To Host Renowned Swiss Artist Mr. Kamanzi on Metro fm 90.8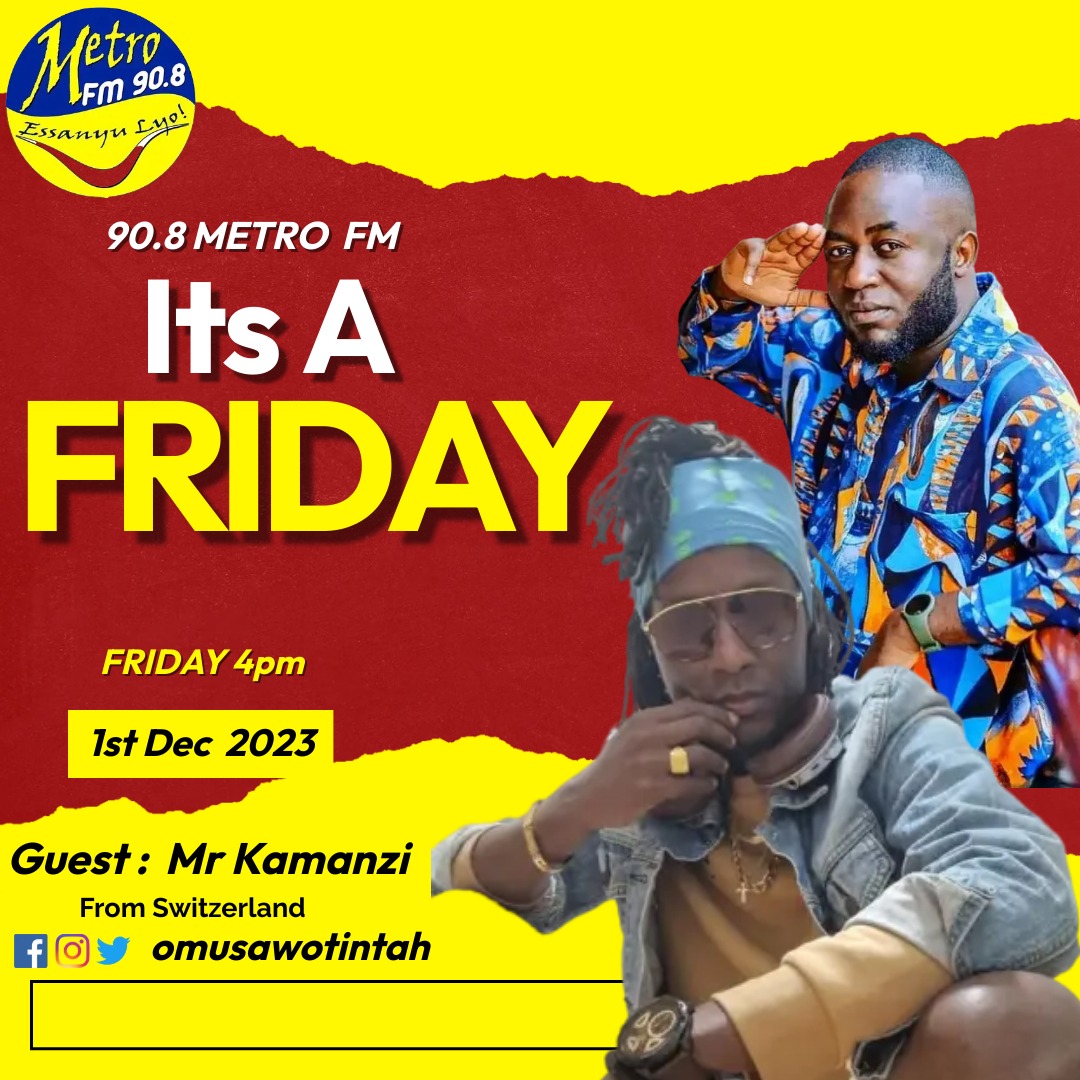 Metro FM 90.8's celebrated radio presenter and media activist, Omusawo Tintah, is gearing up to host the sensational Switzerland-based singer, Mr. Kamanzi, this Friday on his renowned radio show, Free Style Friday, running from 4 pm to 7 pm.
Omusawo Tintah's Free Style Friday has become a staple for music enthusiasts, featuring top-notch music and hosting internationally acclaimed artists. The show's popularity has soared, making it one of Uganda's most loved and trending radio programs.
Mr. Kamanzi, who is set to be the special guest on this week's episode, brings a wealth of musical talent and a captivating story to share. His journey in the world of music began at the age of 12, fueled by a deep passion for the art form. One of his childhood dreams was to perform on the grand stage, a dream that materialized in 1995 and marked the commencement of his music career.
Known for his distinctive vocal style, often referred to as "the husky voice of Africa," Mr. Kamanzi migrated to Switzerland a few years later. In 2008, he had the privilege of sharing the stage with T.o.k and Sean Paul in Dar es Salaam, Tanzania, a significant milestone in his musical journey.
With two published albums, namely "Unite" and "Today and Tomorrow," Mr. Kamanzi has made waves in the music industry. His track "Show Dem the Sign" received extensive airplay on local radio stations, solidifying his position as a notable artist. His performances have graced numerous stages across Africa and Europe, showcasing his versatility in musical genres, including Reggae, Afrobeat, Dancehall, and Pop Dancehall.
Beyond his musical accomplishments, Mr. Kamanzi's work with the Reggaenerators since 2021 has added a collaborative dimension to his career. His music carries a powerful message of upliftment, education, peace, and love, aligning with his personal motto: "Anywhere mi deh mi spread love."
As Free Style Friday prepares to host this illustrious artist, fans can anticipate an engaging and soulful session, blending Omusawo Tintah's charismatic hosting with the melodious tunes and inspiring story of Mr. Kamanzi. Tune in to Metro FM 90.8 this Friday for a musical experience that transcends borders and embraces the universal language of love through music.