Suge Knight's Revelation: Tupac's Alleged Plan to Expose Diddy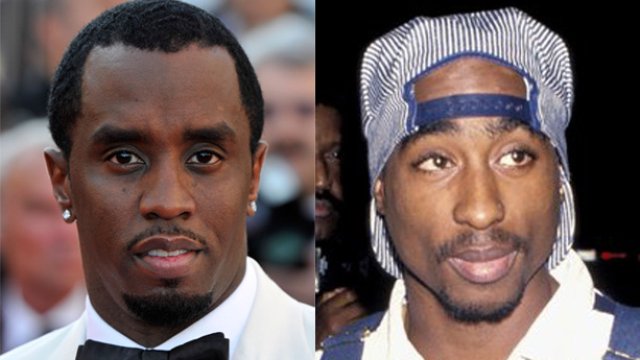 In a startling revelation, Suge Knight sheds light on Tupac's purported intention to expose Diddy for questionable actions. A resurfaced video interview with Suge Knight suggests that Tupac was concerned about a certain producer's behavior, leading to speculations about Diddy's involvement. The intriguing claims surrounding Diddy's alleged actions towards young artists have ignited a new wave of controversy and speculation, potentially shedding light on the rift between Tupac and Diddy.
In the recently resurfaced interview, Suge Knight hints at Tupac's vigilant approach, indicating that Tupac aimed to unveil the truth about certain individuals who might have been involved in inappropriate activities. Suge recalls Tupac's perspective, "P was real smart, so before he'd say something, he'd do his homework. He'd say, 'Okay, this guy right here, they say he goes both ways. I'm not going to put it out there on him yet, but I'm going to do my research, and if it's true, the world should know because this guy might be around one of those little kids one day and mess around with them.'"
This revelation has sparked a resurgence of long-standing allegations against Diddy regarding his interactions with young male artists. These speculations have circulated for some time, with numerous claims pointing to Diddy's alleged involvement with proteges like Usher and Justin Bieber. Jaguar Wright, a prominent figure, has raised concerns, stating that a former bad boy lawyer once walked in on a disturbing encounter involving Diddy and R&B singer Christopher Williams.
It's essential to note that these allegations remain unverified and unproven, with no legal charges filed against Diddy. Nevertheless, the resurfacing of these rumors and the revelation from Suge Knight have intensified discussions surrounding Diddy's past and potential implications on Tupac's life and legacy.
As social media continues to buzz with theories and conspiracy theories, fans are left contemplating the implications of Tupac's alleged quest to expose unsettling truths about the music industry. The speculation surrounding Diddy's connections and behavior remains an ongoing topic of debate, with many hoping that time will eventually reveal the truth behind these long-standing controversies.
Omusawo Tintah To Host Renowned Swiss Artist Mr. Kamanzi on Metro fm 90.8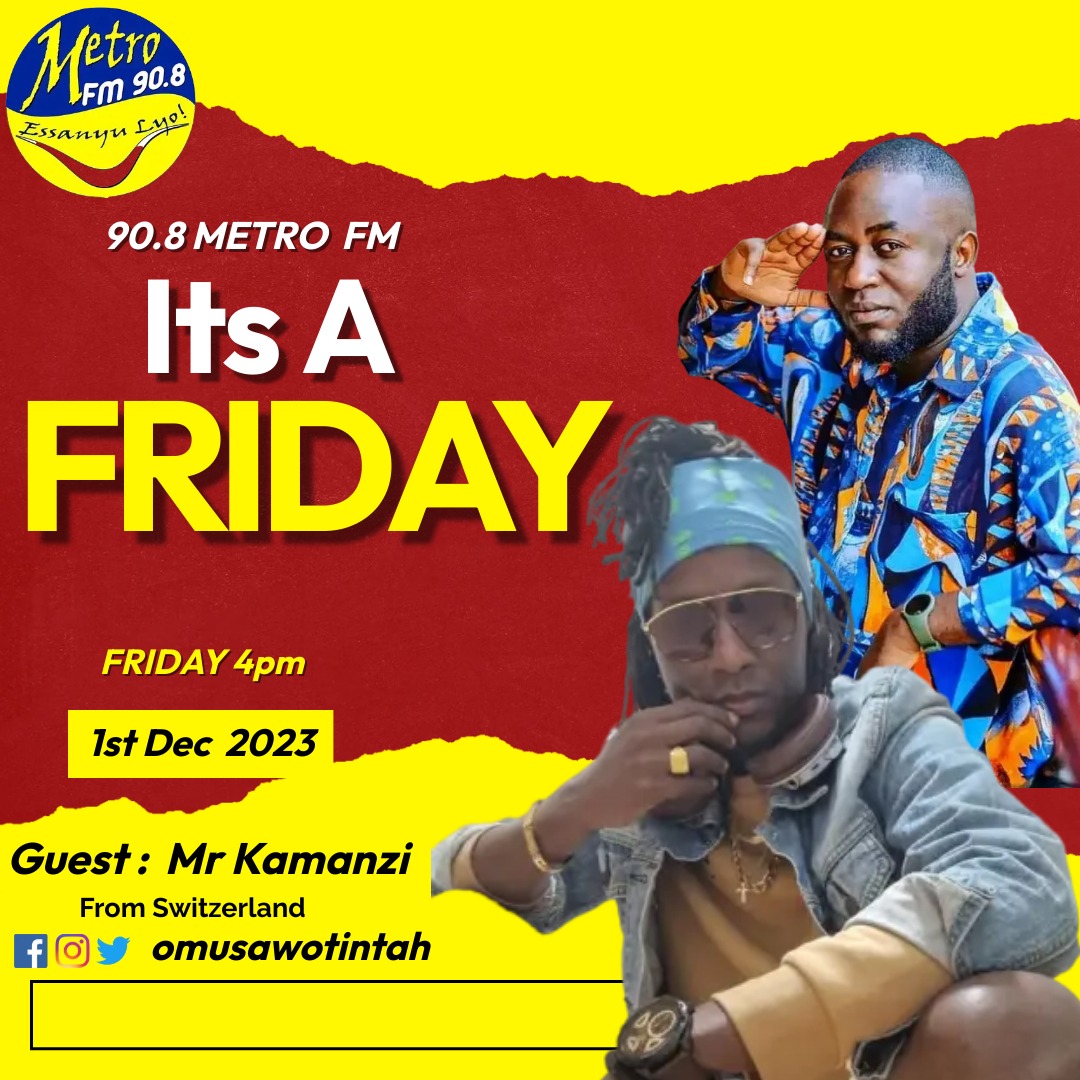 Metro FM 90.8's celebrated radio presenter and media activist, Omusawo Tintah, is gearing up to host the sensational Switzerland-based singer, Mr. Kamanzi, this Friday on his renowned radio show, Free Style Friday, running from 4 pm to 7 pm.
Omusawo Tintah's Free Style Friday has become a staple for music enthusiasts, featuring top-notch music and hosting internationally acclaimed artists. The show's popularity has soared, making it one of Uganda's most loved and trending radio programs.
Mr. Kamanzi, who is set to be the special guest on this week's episode, brings a wealth of musical talent and a captivating story to share. His journey in the world of music began at the age of 12, fueled by a deep passion for the art form. One of his childhood dreams was to perform on the grand stage, a dream that materialized in 1995 and marked the commencement of his music career.
Known for his distinctive vocal style, often referred to as "the husky voice of Africa," Mr. Kamanzi migrated to Switzerland a few years later. In 2008, he had the privilege of sharing the stage with T.o.k and Sean Paul in Dar es Salaam, Tanzania, a significant milestone in his musical journey.
With two published albums, namely "Unite" and "Today and Tomorrow," Mr. Kamanzi has made waves in the music industry. His track "Show Dem the Sign" received extensive airplay on local radio stations, solidifying his position as a notable artist. His performances have graced numerous stages across Africa and Europe, showcasing his versatility in musical genres, including Reggae, Afrobeat, Dancehall, and Pop Dancehall.
Beyond his musical accomplishments, Mr. Kamanzi's work with the Reggaenerators since 2021 has added a collaborative dimension to his career. His music carries a powerful message of upliftment, education, peace, and love, aligning with his personal motto: "Anywhere mi deh mi spread love."
As Free Style Friday prepares to host this illustrious artist, fans can anticipate an engaging and soulful session, blending Omusawo Tintah's charismatic hosting with the melodious tunes and inspiring story of Mr. Kamanzi. Tune in to Metro FM 90.8 this Friday for a musical experience that transcends borders and embraces the universal language of love through music.