Timbaland Collaborates with Rising Star Anna Margo, Igniting Debates Over His Signature Sound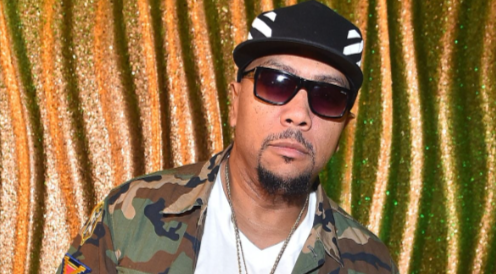 Renowned record producer Timbaland, celebrated for his influential contributions to R&B music, has teamed up with a fresh talent, 21-year-old Los Angeles-based singer-songwriter Anna Margo. The collaboration has sparked discussions, with some questioning whether this attempt aims to recapture the magic of Timbaland's work with the late Aaliyah.
Throughout his illustrious career, Timbaland has played a pivotal role in shaping the sounds of some of R&B's biggest names, including Missy Elliott, Nelly Furtado, Justin Timberlake, and the iconic Aaliyah. His imprint on the genre is undeniable.
Anna Margo's latest track, with Timbaland's signature production, features lyrics like "You wanna find out, if I'm what I seem, what I'm like now." Her soft vocals gracefully meld with the beat, creating a vibe that some believe harkens back to Aaliyah's unique style.
Yet, not all reactions have been positive. Many fans expressed skepticism about Timbaland's decision to allocate his talents to a newcomer. Some Instagram commenters felt that his efforts should be directed elsewhere and accused him of trying to replicate Aaliyah's essence. One comment read, "Tim I know you miss Aaliyah but stop trying to remake her. You've been giving her songs to anybody. Just stop. Let it go."
Critics also drew comparisons between Margo's track and Ginuwine's 1999 song "Final Warning," noting similarities in the beat. Others opined that using a sample from his own work with Aaliyah didn't necessarily imply an attempt to recreate her style.
In Timbaland's defense, there were those who pointed out that he was integral to defining Aaliyah's sound. One user commented, "Y'all keep saying 'it's giving Aaliyah vibes,' but Timbaland WAS the Aaliyah vibe. What do you expect?"
In addition to his ongoing music ventures, Timbaland recently made an appearance on 99 JAMZ in Miami, where he expressed his desire for more album releases from artists of his generation. He stirred anticipation for a forthcoming album by MMG artists Meek Mill and Rick Ross, describing it as a modern classic that stays true to their unique styles. Timbaland emphasized the importance of artists remaining authentic and not conforming to changing trends in the music industry.
While Timbaland may face divided opinions regarding his recent collaboration with Anna Margo, there's no denying his enduring impact on the world of R&B and his eagerness to support the next generation of artists.
Omusawo Tintah To Host Renowned Swiss Artist Mr. Kamanzi on Metro fm 90.8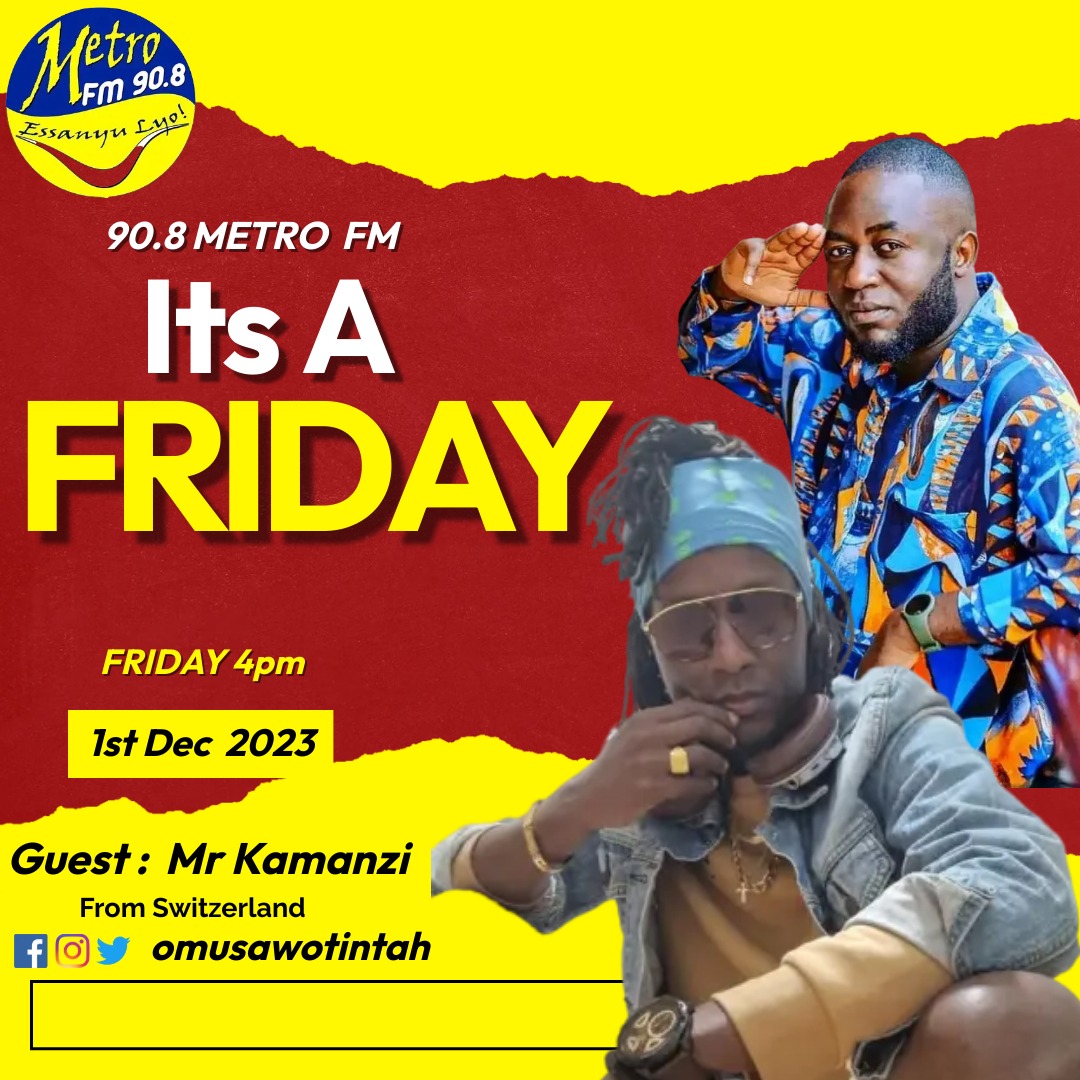 Metro FM 90.8's celebrated radio presenter and media activist, Omusawo Tintah, is gearing up to host the sensational Switzerland-based singer, Mr. Kamanzi, this Friday on his renowned radio show, Free Style Friday, running from 4 pm to 7 pm.
Omusawo Tintah's Free Style Friday has become a staple for music enthusiasts, featuring top-notch music and hosting internationally acclaimed artists. The show's popularity has soared, making it one of Uganda's most loved and trending radio programs.
Mr. Kamanzi, who is set to be the special guest on this week's episode, brings a wealth of musical talent and a captivating story to share. His journey in the world of music began at the age of 12, fueled by a deep passion for the art form. One of his childhood dreams was to perform on the grand stage, a dream that materialized in 1995 and marked the commencement of his music career.
Known for his distinctive vocal style, often referred to as "the husky voice of Africa," Mr. Kamanzi migrated to Switzerland a few years later. In 2008, he had the privilege of sharing the stage with T.o.k and Sean Paul in Dar es Salaam, Tanzania, a significant milestone in his musical journey.
With two published albums, namely "Unite" and "Today and Tomorrow," Mr. Kamanzi has made waves in the music industry. His track "Show Dem the Sign" received extensive airplay on local radio stations, solidifying his position as a notable artist. His performances have graced numerous stages across Africa and Europe, showcasing his versatility in musical genres, including Reggae, Afrobeat, Dancehall, and Pop Dancehall.
Beyond his musical accomplishments, Mr. Kamanzi's work with the Reggaenerators since 2021 has added a collaborative dimension to his career. His music carries a powerful message of upliftment, education, peace, and love, aligning with his personal motto: "Anywhere mi deh mi spread love."
As Free Style Friday prepares to host this illustrious artist, fans can anticipate an engaging and soulful session, blending Omusawo Tintah's charismatic hosting with the melodious tunes and inspiring story of Mr. Kamanzi. Tune in to Metro FM 90.8 this Friday for a musical experience that transcends borders and embraces the universal language of love through music.