Express's Alpha Ssali Secures Victory in Uganda Premier League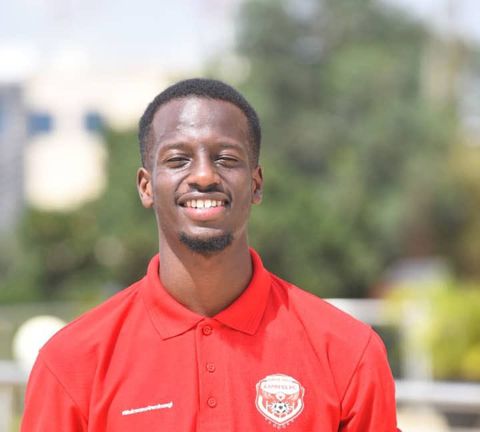 In an exhilarating match at Wankulukuku Stadium, Express FC claimed a 1-0 victory over Soltilo Bright Stars. Forward Alpha Ssali, famously known as the son of the renowned musician Moses Ssali, aka Bebe Cool, was the hero of the day. He brilliantly found the back of the net, delivering the only goal of the match, as Express celebrated their third successive win in the Uganda Premier League.
The winning moment unfolded as Ssali unleashed a powerful strike that eluded the grasp of Bright Stars' goalkeeper Derrick Were, following a missed opportunity by the visiting team. This solitary goal was enough to secure the much-coveted victory for Express.
Defensive midfielder Ramsey Kawooya, who earned the title of Man of the Match, attributed their success to the trust placed in the team by the coaching staff. Kawooya expressed, "The coaches believe in us, and this belief has fostered a strong sense of teamwork. It's an excellent feeling to have clinched three victories in four games, with the other result being a hard-fought draw in our debut match. We are committed to maintaining our high standards in subsequent fixtures."
With this victory, Express FC now sits in third place on the league table, amassing a total of 10 points. BUL and Kitara currently lead the pack with 12 points each.
Nonetheless, Bright Stars' head coach, Joseph Mutyaba, acknowledged that his team squandered several opportunities during the match. He remains optimistic about their prospects in the league, stating, "We had chances to score, but regrettably, we couldn't capitalize on them. However, this is a long season, and we will continue to work on our performance and capitalize on opportunities as they come our way."
In another league encounter in Lugazi, URA FC emerged victorious by defeating Wakiso Giants 1-0 at Metha Stadium. Forward Ivan Ahimbisibwe was the hero of the day, scoring the solitary goal that sealed the win. Coach Fred Muhumuza commended his team's performance, even though they missed several opportunities. Muhumuza stated, "We left some chances on the table, but the most important thing is that we secured the victory. We'll use this win as a stepping stone to enhance our performance in the upcoming matches."
Blueface's Mom, Karlissa Saffold, Takes Aim At Jaidyn Alexis' Family In Fiery Social Media Rant – The Hoima Post –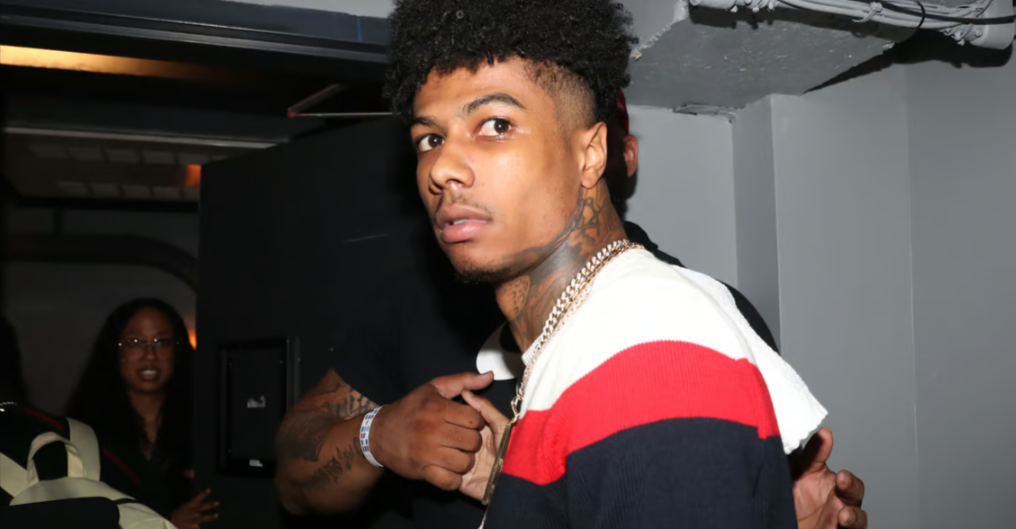 Jaidyn Alexis and Blueface's relationship has seen its fair share of ups and downs since high school, marked by numerous separations and reconciliations. Their connection goes beyond romance, as they share two children and are now bound by the 25-year-old rapper's recording contract with MILF Music and Columbia Records. However, recent social media activity from Blueface sparked interest when he removed all photos of him and Jaidyn from his Instagram.
Responding to the situation, Blueface's mom, Karlissa Saffold, took to social media to express her thoughts and directed her frustration at Jaidyn's mother in a heated rant. Recalling a past incident where she felt mistreated by Jaidyn's family, Saffold highlighted the challenges of being the one making sacrifices while facing financial struggles.
Amidst the emotional confrontation, Saffold called out Jaidyn's mother for not defending her daughter against online criticism. Although Saffold herself has engaged in negative comments about her future daughter-in-law in the past, she asserted that she has also defended Jaidyn when necessary. Expressing frustration, Saffold noted her efforts to reach out to Jaidyn's family, emphasizing the need for support and understanding between mothers.
While Saffold's message may not have been conciliatory, her protective instincts kicked in when she witnessed Tokyo Toni making controversial statements about Beyonce and Blue Ivy. Saffold promptly defended the 11-year-old, showcasing a change in her approach when it comes to standing up for others in the public eye. The complex dynamics surrounding Blueface, Jaidyn Alexis, and their families continue to captivate social media users, adding another layer to their ongoing saga. For more details, follow the link below.