NetDoc's "Healthcare on the Go" Campaign Revolutionizes Ugandan Healthcare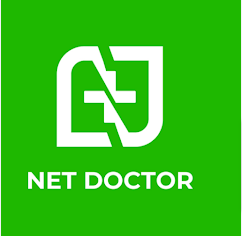 In a groundbreaking move, NetDoc, a prominent telemedicine company, is all set to launch its innovative healthcare campaign, christened the "Healthcare Access on the Go" campaign. This transformative initiative is poised to reshape the healthcare landscape in Uganda.
During a media briefing held in Kampala, Richard Olowo, the Marketing Manager of NetDoc, revealed that the campaign's primary objective is to provide accessible, high-quality medical consultations to individuals at any time and from any location, all through the NetDoc Telemedicine app.
Olowo emphasized that the core mission of NetDoc revolves around "Making Quality Care Accessible to All." This mission aligns with the evolving healthcare landscape in an era where technology is swiftly altering the way medical services are accessed.
"In today's fast-paced world, waiting for medical care is no longer an option. 'Healthcare Access on the Go' is a comprehensive campaign designed to offer on-demand access to qualified healthcare professionals through our user-friendly mobile application," explained Olowo.
The Marketing Manager highlighted the innovative features of this platform, which empowers users to consult with more than 350 healthcare specialists, obtain prescriptions, and access a wide array of medical services, all from the comfort of their homes, workplaces, or any location they prefer.
The NetDoc app seamlessly connects users with licensed healthcare providers through instant video or voice calls, ensuring prompt medical advice. Patients can also conveniently receive e-prescriptions for medications, delivered directly to them.
Olowo clarified that NetDoc doctors can also refer users to specialists when necessary, guaranteeing that patients receive the best possible care.
Furthermore, the app allows users to securely store their medical history and records, facilitating smooth consultations and effective health management.
Dr. Wilbrode Kungu, CEO of NetDoc, underscored the significance of the NetDoc telemedicine app as a crucial platform that bridges the gap between hospitals and patients. This connection significantly enhances healthcare accessibility and efficiency.
By streamlining referrals to renowned hospitals such as Ruby Hospital and East African Medical, the app alleviates the burden on emergency rooms, enabling timely and critical care.
Through optimized referrals and seamless coordination between primary care doctors and specialists, NetDoc is revolutionizing healthcare by enhancing communication, prioritizing patient needs, and ensuring effective treatments.
NetDoc has solidified strategic partnerships with reputable entities in the healthcare sector, including renowned laboratories like Lancet, C-Lab, and SAMEDAY Laboratories. These partnerships ensure that patients receive accurate and timely diagnostic services, which are essential for effective medical treatment. Additionally, NetDoc has collaborated with well-known pharmacies like Vine Pharmacy and Guardian Health, ensuring the availability of prescribed medications and essential healthcare products.
Prime Minister Robinah Nabbanja Applauds Gomba District's Thriving Agricultural Efforts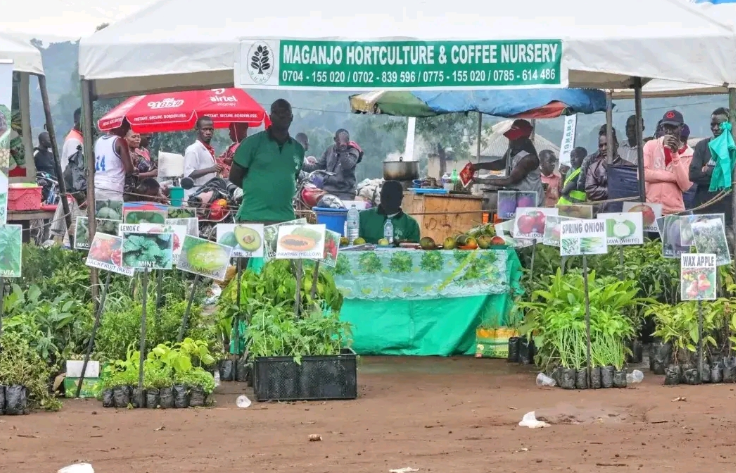 The Prime Minister of Uganda, The Right Honourable Robinah Nabbanja, expressed commendation for the residents of Gomba district, praising their active involvement in agriculture not just as a means of sustenance but as a pathway to economic prosperity.
During her address on Friday at the Gomba District Agricultural Expo organized by the Office of the Prime Minister, Nabbanja urged the community to diversify into high-value crops and adopt irrigation practices for year-round production. She emphasized that their commitment to agriculture is a crucial driver of economic growth.
The expo, attended by key figures in the agricultural sector, featured suppliers of agro-inputs and machinery, exemplary farmers, and specialists in agro-processing.
Addressing the necessity for improved electricity access, the Prime Minister reiterated the government's commitment to providing free power connections to homes. She encouraged residents to wire their houses, emphasizing that this initiative aims to elevate living standards and create economic opportunities.
Nabbanja also directed the District Health Officer to submit a letter requesting the elevation of Kanoni Health Center III to Health Center IV, aligning with the government's policy of establishing one Health Center IV in every constituency. She assured the people of Gomba West that steps would be taken to transform Kanoni Health Centre III into Health Center IV.
In a related context, Namayanja Rose Nsereko, the Deputy Secretary General of the National Resistance Movement (NRM), stressed the crucial role of community leaders in monitoring and following up on government projects. She emphasized the importance of leaders acquiring knowledge about these initiatives and effectively communicating with the public.
Namayanja underscored the significance of political participation, highlighting the NRM caucus as a key platform for strategic decision-making. She encouraged residents to support NRM flagbearers to ensure their voices are heard.
Sylvia Nayebale, the Gomba Woman MP, expressed gratitude for the government's efforts to improve electricity connectivity in the region. She acknowledged the positive impact of the reduced cost of the last-mile connection and urged for continued support and more connections to further enhance the lives of the residents.