2 Chainz and Lil Wayne Share Heartwarming Origins of Their Decades-Long Friendship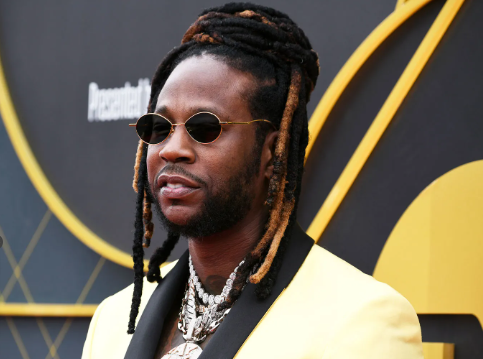 2 Chainz and Lil Wayne, who have been close friends for well over a decade, recently revealed the heartwarming beginnings of their enduring bromance.
On Friday, October 20, the dynamic duo made an appearance on NBC's The Tonight Show Starring Jimmy Fallon. Before gracing the stage to perform their chart-topping hit, "Presha," they took a moment to reflect on their long-lasting friendship.
Weezy recounted their first encounter at an Atlanta studio, saying, "I mean, once we linked up, we were friends from there." He described 2 Chainz as a laid-back guy who had graduated from college and enjoyed basketball. They shared a similar attitude, even though Wayne didn't know about 2 Chainz's rap skills at the time.
When asked how their collaboration began, they got a little bashful. "Uh… Wayne wanted cannabis," 2 Chainz admitted, signaling to Fallon that he used to be Tunechi's weed supplier. Wayne added, "And so every time I would go to Atlanta and I wanted to talk about that one thing [marijuana], I would always call [2 Chainz] to talk about that."
Around 2007, everything changed. 2 Chainz told Wayne he was "doing the music thing" and played him the track "Duffle Bag Boy." Wayne was immediately impressed and collaborated with him on the song, which eventually became a Top 40 hit for 2 Chainz's then-group, Playaz Circle. "The moment he said he rapped and the moment I heard it, we got to the studio, and I did this hook for the song, 'Duffle Bag Boy.' And the rest is history," reminisced Weezy.
Their friendship grew so strong that Wayne even served as the best man at 2 Chainz's wedding. On the same day as their appearance on Fallon, the Southern rap heavyweights unveiled the release date and cover art for their highly anticipated second collaborative album, "Welcome 2 ColleGrove."
The album cover art, reminiscent of their previous collaboration, "ColleGrove," features a blend of the two rappers' faces. As a sneak peek of what fans can expect from the album, they released the project's debut single, "Presha."
Produced by Bangladesh, the track sees 2 Chainz returning to his signature playful style, with lyrics perfect for celebratory occasions. Lil Tunechi doesn't disappoint either, delivering his trademark wordplay.
"Welcome 2 ColleGrove" is set to drop on November 17 via Def Jam.
Omusawo Tintah To Host Renowned Swiss Artist Mr. Kamanzi on Metro fm 90.8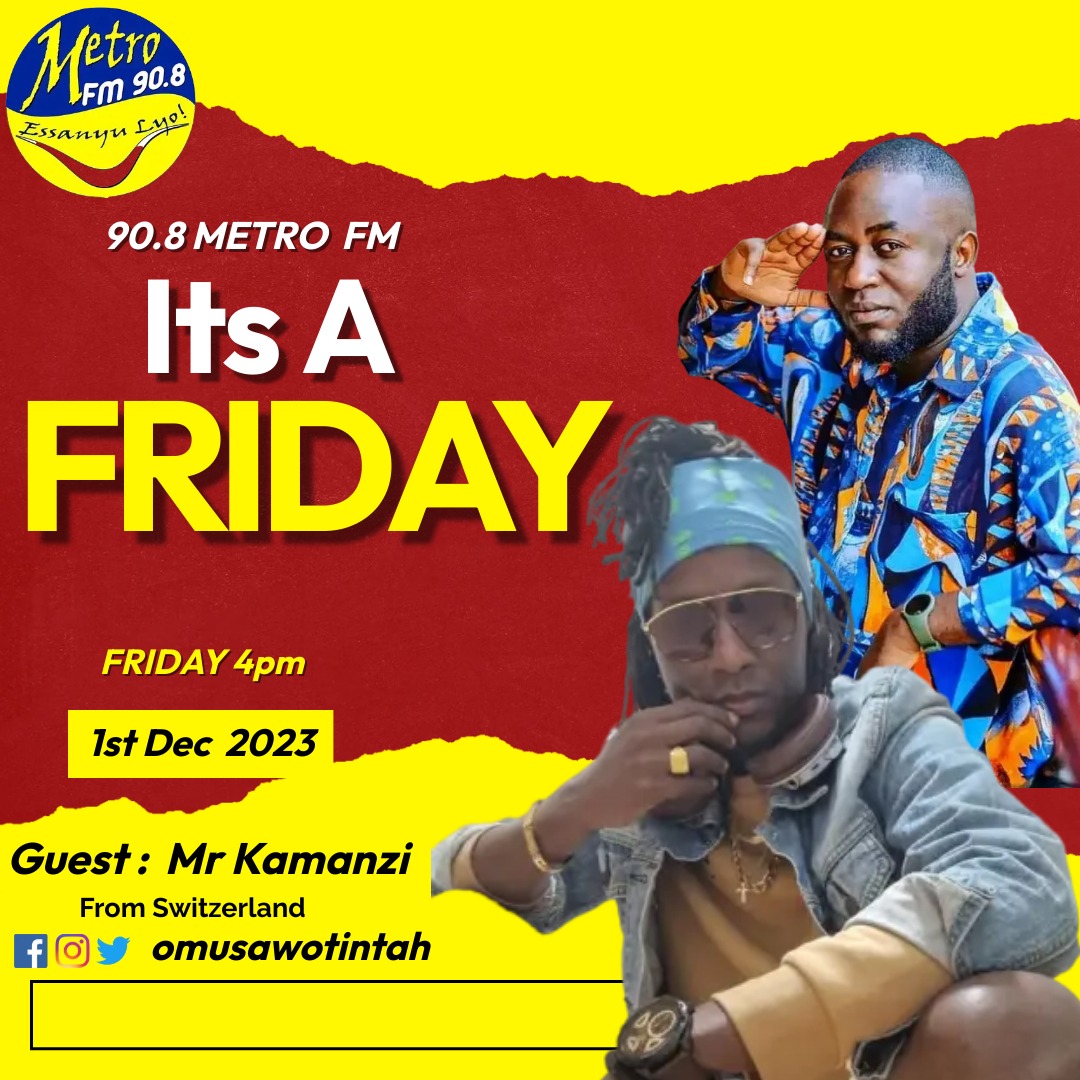 Metro FM 90.8's celebrated radio presenter and media activist, Omusawo Tintah, is gearing up to host the sensational Switzerland-based singer, Mr. Kamanzi, this Friday on his renowned radio show, Free Style Friday, running from 4 pm to 7 pm.
Omusawo Tintah's Free Style Friday has become a staple for music enthusiasts, featuring top-notch music and hosting internationally acclaimed artists. The show's popularity has soared, making it one of Uganda's most loved and trending radio programs.
Mr. Kamanzi, who is set to be the special guest on this week's episode, brings a wealth of musical talent and a captivating story to share. His journey in the world of music began at the age of 12, fueled by a deep passion for the art form. One of his childhood dreams was to perform on the grand stage, a dream that materialized in 1995 and marked the commencement of his music career.
Known for his distinctive vocal style, often referred to as "the husky voice of Africa," Mr. Kamanzi migrated to Switzerland a few years later. In 2008, he had the privilege of sharing the stage with T.o.k and Sean Paul in Dar es Salaam, Tanzania, a significant milestone in his musical journey.
With two published albums, namely "Unite" and "Today and Tomorrow," Mr. Kamanzi has made waves in the music industry. His track "Show Dem the Sign" received extensive airplay on local radio stations, solidifying his position as a notable artist. His performances have graced numerous stages across Africa and Europe, showcasing his versatility in musical genres, including Reggae, Afrobeat, Dancehall, and Pop Dancehall.
Beyond his musical accomplishments, Mr. Kamanzi's work with the Reggaenerators since 2021 has added a collaborative dimension to his career. His music carries a powerful message of upliftment, education, peace, and love, aligning with his personal motto: "Anywhere mi deh mi spread love."
As Free Style Friday prepares to host this illustrious artist, fans can anticipate an engaging and soulful session, blending Omusawo Tintah's charismatic hosting with the melodious tunes and inspiring story of Mr. Kamanzi. Tune in to Metro FM 90.8 this Friday for a musical experience that transcends borders and embraces the universal language of love through music.