NBS's Tuff B Declares Radio as Uganda's Greatest Musician of All Time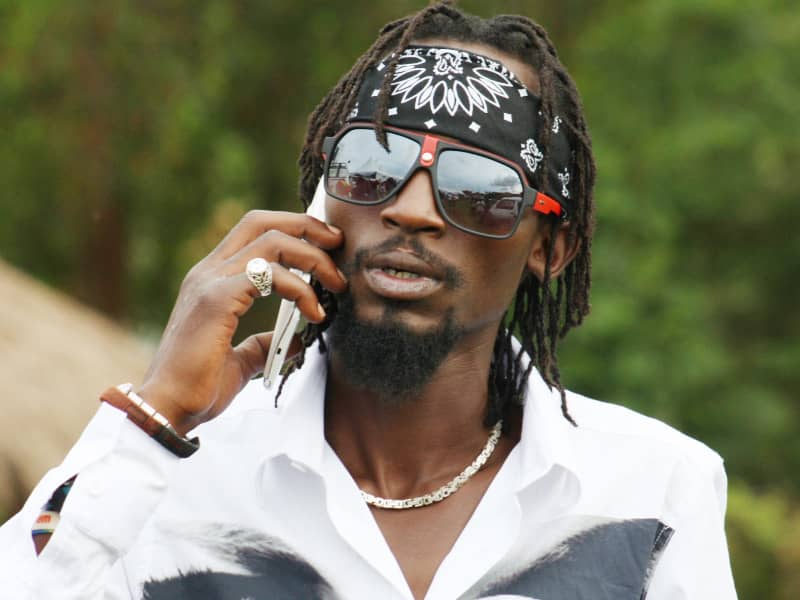 NBS TV presenter Robert Sekidde, popularly known as Tuff B, has expressed his belief that the late Moses Nakitinjje Ssekibogo, famously known as Mowzey Radio, stands as Uganda's greatest musician of all time, if not extending his musical influence throughout East Africa.
Tuff B's proclamation regarding Mowzey Radio's unparalleled legacy in the realm of music came to light as he reflected on the late artist's extraordinary musical talents and the creativity he contributed to the Ugandan music industry.
The host of the "KURT" show openly extended his admiration to the late Radio, commending him for his ability to craft music that profoundly resonated with people's social lives and the nuances of daily existence in various songs.
He passionately emphasized, "I laugh at anyone who claims that he can separate politics from social life. No, you can't because politics is social life. Any person who claims to be a musician has to sing about social life. So a person who is artistic to that extent and can express what people go through in lyrics is great, and that is none other than Mowzey Radio."
In Tuff B's view, Mowzey Radio's exceptional musicality transcends national borders, making him a standout figure in East Africa. He firmly concluded, "The late is the Greats of All Time in Uganda, if not East Africa because he would sing about the situation that someone goes through."
Tuff B shared these thoughts while dissecting the upcoming return of UB40 to Kampala, featuring Ali Campbell. The eagerly anticipated event is scheduled to take place on December 21st at Kololo Airstrip.
He further encouraged concertgoers not to miss the UB40 show, predicting that it would create a lasting impact on music enthusiasts. UB40's previous visit to Uganda occurred around 15 years ago in 2008 when their performance at Lugogo Cricket Oval was a resounding success, leaving a memorable mark on those fortunate enough to attend the event.
Editing Pictures: Tips & Techniques
By Joreen Nabutto
In today's digital age, photo editing has become an essential skill for anyone interested in photography, social media, or graphic design. Whether you're looking to enhance the quality of your smartphone snapshots or create professional-level images, learning how to edit pictures is a valuable skill to possess. In this article, we will explore some fundamental tips and techniques to get you started on your journey to picture-perfect editing.
Choosing the Right Editing Software
The first step in editing a picture is to choose the right software. There are numerous options available, ranging from user-friendly mobile apps like Adobe Lightroom and Snapseed to more advanced desktop software like Adobe Photoshop and GIMP. It's essential to select a tool that matches your skill level and your editing goals. Mobile apps are a great starting point for beginners, while professionals often opt for the versatility of desktop software.
Basic Editing Techniques
Cropping and Framing: Start by cropping your image to eliminate unwanted elements and improve composition. Adjust the aspect ratio to fit the platform where you'll be sharing your photo, such as Instagram or Facebook.
Adjusting Brightness and Contrast: Tweak the exposure, brightness, and contrast settings to make your image more visually appealing. Brightening dark areas and toning down overexposed highlights can significantly enhance your photos.
Color Correction: Correct the white balance to ensure that the colors in your image are accurate. You can also play with saturation and vibrancy settings to make colors pop or tone them down for a more subdued look.
Sharpening and Clarity: Apply sharpening and clarity adjustments to enhance the details in your photo. However, be cautious not to overdo it, as excessive sharpening can lead to unnatural results.
Filters and Presets: Many editing software packages offer filters and presets that can quickly transform the look and feel of your image. Experiment with different options to find a style that suits your preferences.
Advanced Editing Techniques
Layers and Masks: In advanced software like Photoshop, you can work with layers and masks to have more control over your edits. This allows for non-destructive editing, meaning you can make changes without permanently altering the original image.
Retouching: Remove blemishes, wrinkles, or imperfections using retouching tools. These tools can help you achieve a polished and flawless look for portrait photos.
Dodge and Burn: Dodge and burn tools allow you to selectively lighten or darken specific areas of your image, creating more depth and dimension.
Color Grading: Take your color correction to the next level with color grading. This involves adjusting colors in different parts of the image to create a unique visual style.
Composite and Manipulation: For more creative endeavors, consider compositing multiple images or manipulating elements within a photo to create surreal or artistic effects.
Saving and Exporting
Once you are satisfied with your edits, it's crucial to save and export your image in the appropriate format. Most editing software will allow you to choose the file type and compression settings. For online sharing, JPEG is commonly used, while TIFF or PNG is better for preserving high-quality images.
Conclusion
Editing pictures is an exciting and rewarding endeavor that allows you to turn ordinary photos into stunning works of art. While the techniques mentioned here provide a solid foundation, remember that practice is key to becoming proficient in photo editing. Experiment, learn, and develop your unique style as you explore the vast world of digital image enhancement. With time and dedication, you can unlock your creativity and produce captivating visuals that leave a lasting impression.