Offset's 'Set It Off' Album Debuts at No. 5 on Billboard 200, Cardi B Shows Support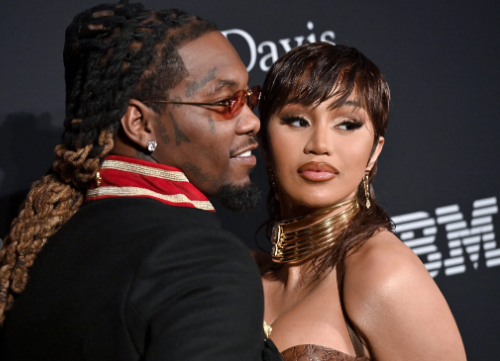 Offset's latest album, "Set It Off," has made a significant impact on the Billboard 200 chart, securing the fifth position in its debut week with 70,000 album-equivalent units, as reported by Billboard. His wife, Cardi B, expressed her immense pride and dropped hints about her own music career in response.
Cardi took to social media to share her joy and admiration for her husband's achievements. She acknowledged the challenges Offset faced, including leaving his label, embarking on a fresh start, and staying determined and focused. She wrote, "So proud of my baby!! Going against all odds… leaving his label, starting fresh, staying focused determined and not letting nothing break him… he did that! ❤️ MY TURN." This closing statement hinted at her upcoming album, which she had previously mentioned would be released "very soon," even though it won't be coming out this year.
Offset also expressed his gratitude for the support his album received. In a message he shared shortly after news broke about "Set It Off" entering the Billboard 200 chart, he thanked everyone who loved the album. He acknowledged the challenges he faced in his life and the work he put into the project. He wrote, "I want to thank everyone that love the album you guys dont know how hard I work on this project with all that went on in my life…we pushing through!!!!!"
The reference in his message to "all that went on in my life" was a nod to the tragic death of his fellow Migos member, TakeOff, in late 2022. This loss understandably caused a delay in the release of "Set It Off," which had originally been scheduled for November of that year. Offset openly discussed the reasons behind the album's delay, including his personal struggles and the need to perfect his craft following his departure from the group, emphasizing the importance of ensuring that everything was aligned for this solo project.
Omusawo Tintah To Host Renowned Swiss Artist Mr. Kamanzi on Metro fm 90.8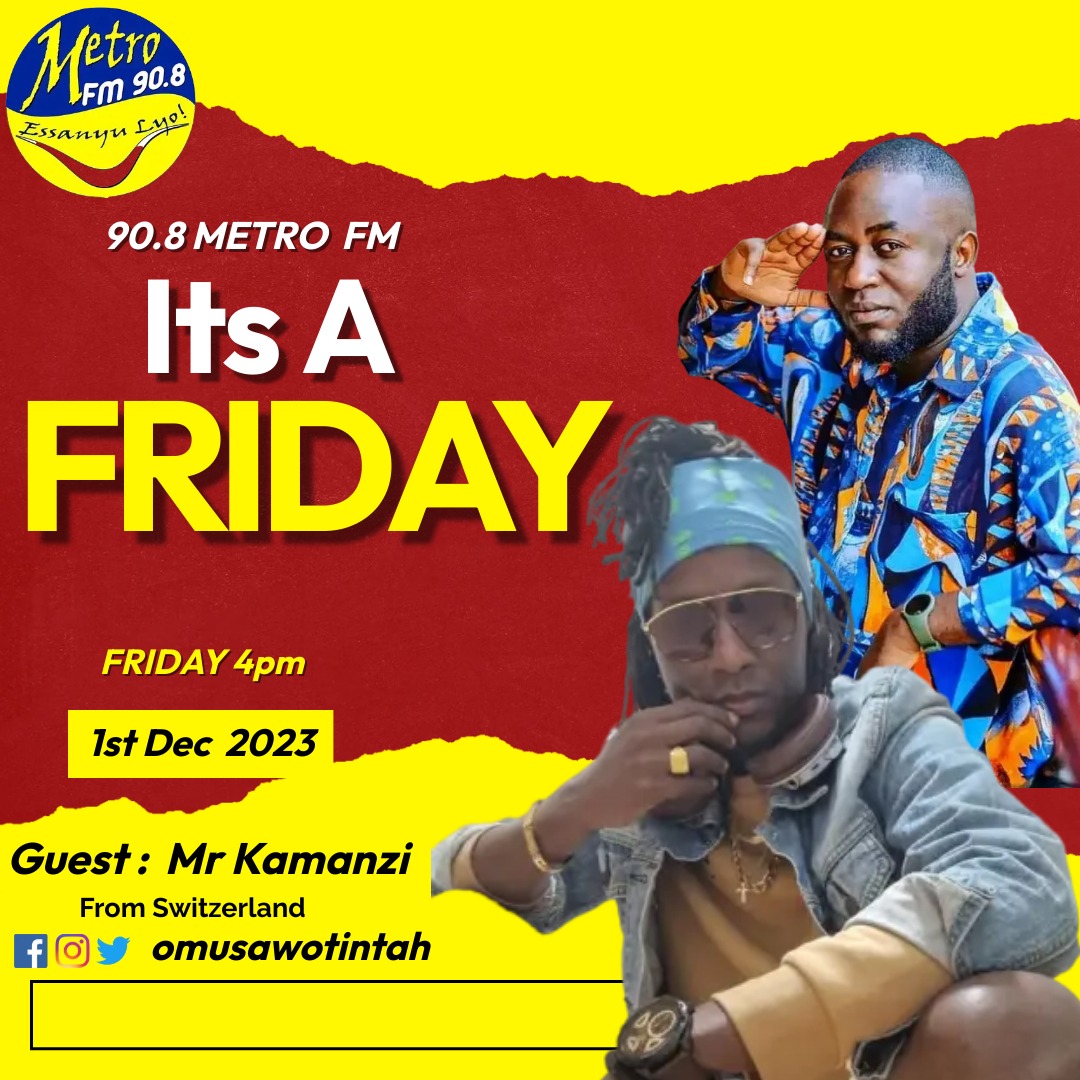 Metro FM 90.8's celebrated radio presenter and media activist, Omusawo Tintah, is gearing up to host the sensational Switzerland-based singer, Mr. Kamanzi, this Friday on his renowned radio show, Free Style Friday, running from 4 pm to 7 pm.
Omusawo Tintah's Free Style Friday has become a staple for music enthusiasts, featuring top-notch music and hosting internationally acclaimed artists. The show's popularity has soared, making it one of Uganda's most loved and trending radio programs.
Mr. Kamanzi, who is set to be the special guest on this week's episode, brings a wealth of musical talent and a captivating story to share. His journey in the world of music began at the age of 12, fueled by a deep passion for the art form. One of his childhood dreams was to perform on the grand stage, a dream that materialized in 1995 and marked the commencement of his music career.
Known for his distinctive vocal style, often referred to as "the husky voice of Africa," Mr. Kamanzi migrated to Switzerland a few years later. In 2008, he had the privilege of sharing the stage with T.o.k and Sean Paul in Dar es Salaam, Tanzania, a significant milestone in his musical journey.
With two published albums, namely "Unite" and "Today and Tomorrow," Mr. Kamanzi has made waves in the music industry. His track "Show Dem the Sign" received extensive airplay on local radio stations, solidifying his position as a notable artist. His performances have graced numerous stages across Africa and Europe, showcasing his versatility in musical genres, including Reggae, Afrobeat, Dancehall, and Pop Dancehall.
Beyond his musical accomplishments, Mr. Kamanzi's work with the Reggaenerators since 2021 has added a collaborative dimension to his career. His music carries a powerful message of upliftment, education, peace, and love, aligning with his personal motto: "Anywhere mi deh mi spread love."
As Free Style Friday prepares to host this illustrious artist, fans can anticipate an engaging and soulful session, blending Omusawo Tintah's charismatic hosting with the melodious tunes and inspiring story of Mr. Kamanzi. Tune in to Metro FM 90.8 this Friday for a musical experience that transcends borders and embraces the universal language of love through music.