Snoop Dogg's 52nd Birthday Surprises by Will Ferrell and John C. Reilly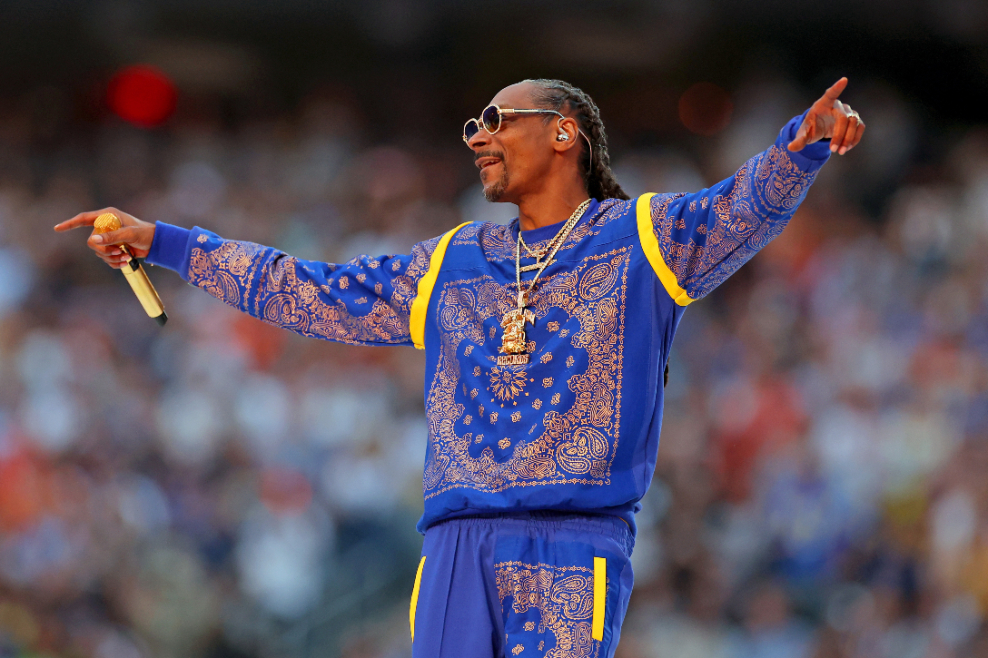 For his 52nd birthday celebration, Snoop Dogg was in for a special surprise, thanks to the comedic duo of Will Ferrell and John C. Reilly, stars of the film "Step Brothers." This heartwarming moment took place at the Best Night of Your Life 2 Benefit event in Los Angeles on Saturday night, October 21.
John C. Reilly took the stage to acknowledge the significance of the day, saying, "Yesterday was a very special day. It was Mr. Snoop Dogg's birthday. We're about to sing happy birthday to the greatest rapper in the world!" The audience was in for a treat.
A grand triple-decker birthday cake adorned with candles was rolled onto the stage, and Snoop Dogg did what he does best – he used the candles to light up a blunt while the crowd serenaded him with the birthday song.
Snoop Dogg later shared the heartwarming surprise on his Instagram with the caption, "My brothers surprised Will and John."
The celebration didn't stop there as Will Ferrell and John C. Reilly treated the audience to a performance of the comedy classic "Boats 'N Hoes" from their film "Step Brothers" before welcoming Snoop Dogg to the stage. The performance seamlessly transitioned into Snoop's 1994 hit "Gin and Juice," delighting fans and making it a night to remember.
Snoop Dogg's social media was flooded with birthday wishes, and fans were thrilled to see the West Coast legend receive such a fitting celebration. One fan commented, "Bro Snoop is literally living his best life. Snoop be everywhere all of the time, and the only thing Snoop can do ish and still be invited everywhere. Happy belated birthday, King."
The celebration for Snoop continued when he was honored for his "significant contributions to the popularization of marijuana" by Jimmy Kimmel last week, with 4/20 serving as Snoop's half-birthday. Kimmel humorously shared the peculiar coincidence of Snoop's birthday falling on the midpoint to 4/20 and contemplated the idea of celebrating half-birthdays. It was a fun and memorable tribute to the rap icon.
Omusawo Tintah To Host Renowned Swiss Artist Mr. Kamanzi on Metro fm 90.8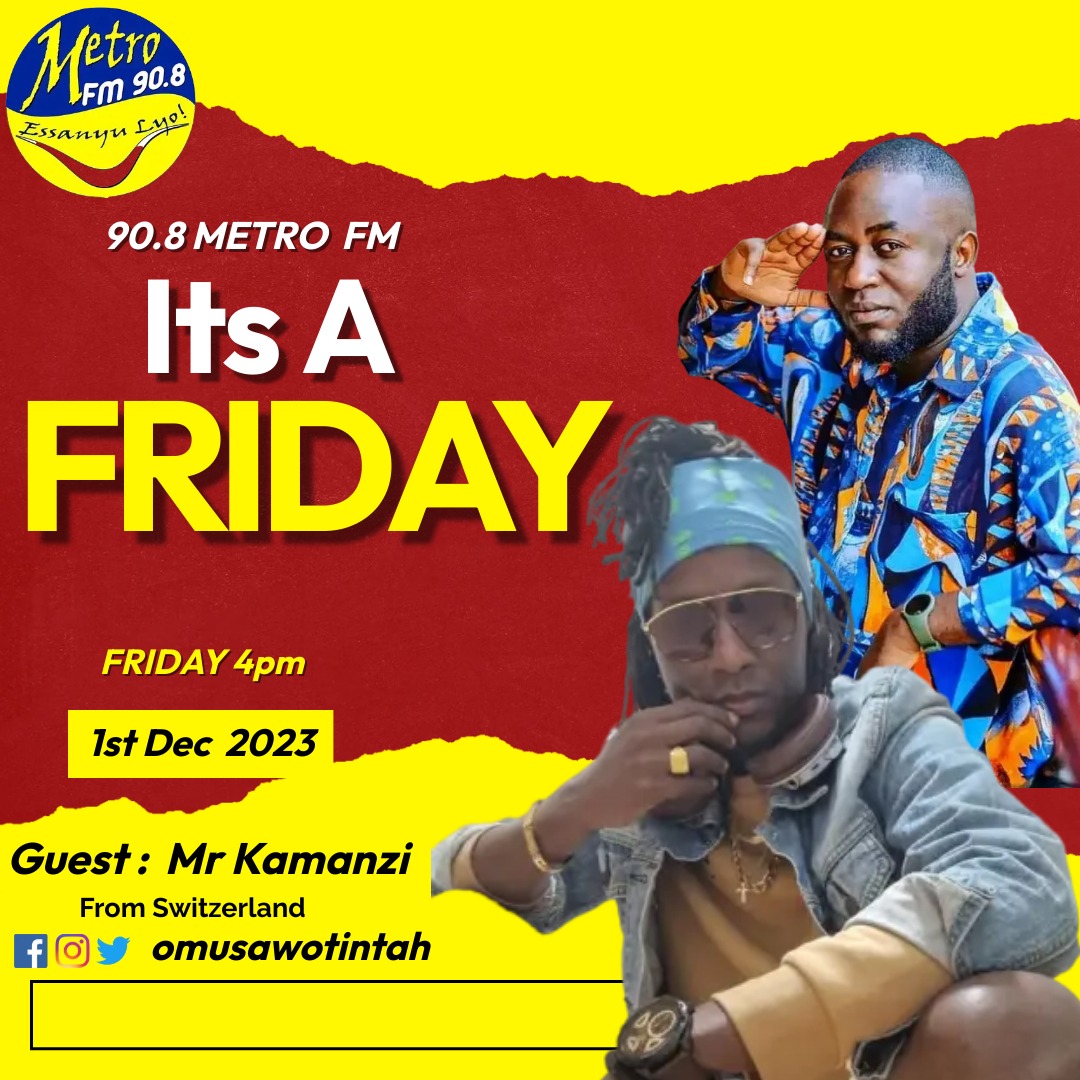 Metro FM 90.8's celebrated radio presenter and media activist, Omusawo Tintah, is gearing up to host the sensational Switzerland-based singer, Mr. Kamanzi, this Friday on his renowned radio show, Free Style Friday, running from 4 pm to 7 pm.
Omusawo Tintah's Free Style Friday has become a staple for music enthusiasts, featuring top-notch music and hosting internationally acclaimed artists. The show's popularity has soared, making it one of Uganda's most loved and trending radio programs.
Mr. Kamanzi, who is set to be the special guest on this week's episode, brings a wealth of musical talent and a captivating story to share. His journey in the world of music began at the age of 12, fueled by a deep passion for the art form. One of his childhood dreams was to perform on the grand stage, a dream that materialized in 1995 and marked the commencement of his music career.
Known for his distinctive vocal style, often referred to as "the husky voice of Africa," Mr. Kamanzi migrated to Switzerland a few years later. In 2008, he had the privilege of sharing the stage with T.o.k and Sean Paul in Dar es Salaam, Tanzania, a significant milestone in his musical journey.
With two published albums, namely "Unite" and "Today and Tomorrow," Mr. Kamanzi has made waves in the music industry. His track "Show Dem the Sign" received extensive airplay on local radio stations, solidifying his position as a notable artist. His performances have graced numerous stages across Africa and Europe, showcasing his versatility in musical genres, including Reggae, Afrobeat, Dancehall, and Pop Dancehall.
Beyond his musical accomplishments, Mr. Kamanzi's work with the Reggaenerators since 2021 has added a collaborative dimension to his career. His music carries a powerful message of upliftment, education, peace, and love, aligning with his personal motto: "Anywhere mi deh mi spread love."
As Free Style Friday prepares to host this illustrious artist, fans can anticipate an engaging and soulful session, blending Omusawo Tintah's charismatic hosting with the melodious tunes and inspiring story of Mr. Kamanzi. Tune in to Metro FM 90.8 this Friday for a musical experience that transcends borders and embraces the universal language of love through music.