Tyga Takes Kanye West's Lyric 'My presence is a present… kiss my ass' to Heart, Breaks the Internet
Tyga has taken a Kanye West lyric quite literally, and the internet is buzzing with reactions. The rapper, known for hits like "Rack City," posted a series of photos on Instagram showing himself alone on a beach with a caption that quoted Kanye's line from "Monster": "My presence is a present… kiss my ass."
To emphasize his point, the final photo in the series features Tyga with his bare bottom facing away from the camera. This revealing shot quickly circulated online, and social media users had a field day with their comments.
Some found humor in the situation. One person quipped, "I think you posted this on the wrong app," while another joked, "That's why they call him T-Raw." Many called for Tyga to delete the photo, with one commenter pleading, "It's not too late." Some questioned his choice of expression, suggesting there might have been better ways to convey the message.
Others were distracted by Tyga's tattoos in intimate areas, with one comment stating, "A grown man with ass tattoos makes me uncomfortable." A few even speculated on the potential impact of this photo in Tyga's custody case with Black Chyna. Comments included, "He's going to lose this court case with China for this!" and "If I were Black Chyna, I would use this picture against him in court."
Despite his provocative photos, Tyga continues to release music. He recently dropped "Hit Me When U Leave The Klub: The Playlist" in collaboration with YG at the end of last month. The project includes previously-released singles like "Platinum," "PARTy T1M3," and "West Coast Weekend," along with guest appearances by artists like Lil Wayne, Busta Rhymes, and Blxst. This musical endeavor follows their announcement of the album at Rolling Loud California in March.
Omusawo Tintah To Host Renowned Swiss Artist Mr. Kamanzi on Metro fm 90.8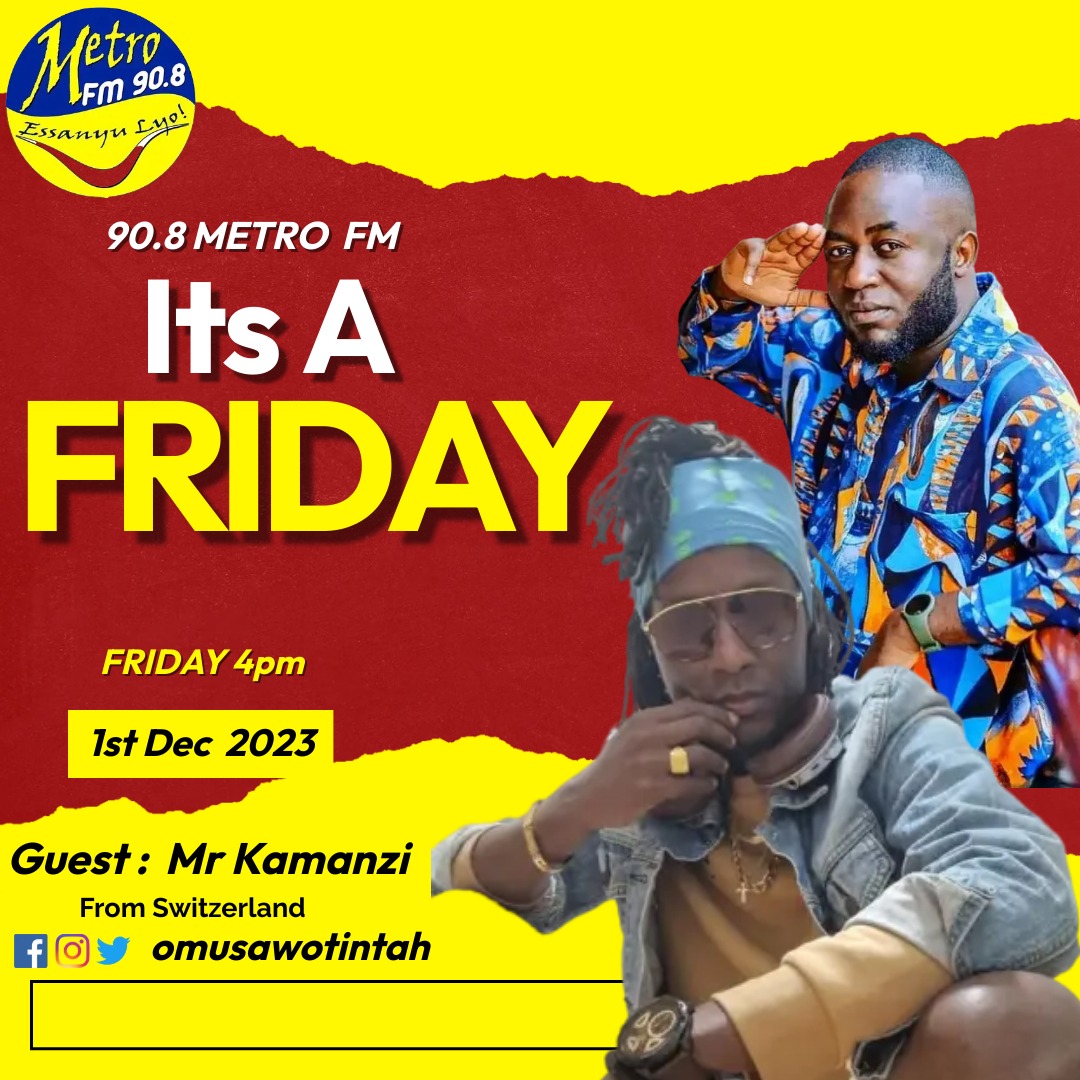 Metro FM 90.8's celebrated radio presenter and media activist, Omusawo Tintah, is gearing up to host the sensational Switzerland-based singer, Mr. Kamanzi, this Friday on his renowned radio show, Free Style Friday, running from 4 pm to 7 pm.
Omusawo Tintah's Free Style Friday has become a staple for music enthusiasts, featuring top-notch music and hosting internationally acclaimed artists. The show's popularity has soared, making it one of Uganda's most loved and trending radio programs.
Mr. Kamanzi, who is set to be the special guest on this week's episode, brings a wealth of musical talent and a captivating story to share. His journey in the world of music began at the age of 12, fueled by a deep passion for the art form. One of his childhood dreams was to perform on the grand stage, a dream that materialized in 1995 and marked the commencement of his music career.
Known for his distinctive vocal style, often referred to as "the husky voice of Africa," Mr. Kamanzi migrated to Switzerland a few years later. In 2008, he had the privilege of sharing the stage with T.o.k and Sean Paul in Dar es Salaam, Tanzania, a significant milestone in his musical journey.
With two published albums, namely "Unite" and "Today and Tomorrow," Mr. Kamanzi has made waves in the music industry. His track "Show Dem the Sign" received extensive airplay on local radio stations, solidifying his position as a notable artist. His performances have graced numerous stages across Africa and Europe, showcasing his versatility in musical genres, including Reggae, Afrobeat, Dancehall, and Pop Dancehall.
Beyond his musical accomplishments, Mr. Kamanzi's work with the Reggaenerators since 2021 has added a collaborative dimension to his career. His music carries a powerful message of upliftment, education, peace, and love, aligning with his personal motto: "Anywhere mi deh mi spread love."
As Free Style Friday prepares to host this illustrious artist, fans can anticipate an engaging and soulful session, blending Omusawo Tintah's charismatic hosting with the melodious tunes and inspiring story of Mr. Kamanzi. Tune in to Metro FM 90.8 this Friday for a musical experience that transcends borders and embraces the universal language of love through music.