Aiden Kaliisa : NUP Supporters Admit Receiving Payments for Posting Abusive Content on Social Media
Supporters of the National Unity Platform (NUP) have disclosed that they were enlisted through social media platforms and compensated Ugx15,000 for every derogatory comment or post they shared.
The NUP's leadership has reportedly employed a team of over 300 social media operatives, who receive Ugx.15,000 for each comment, in addition to a monthly salary of Ugx.500,000. Their primary responsibility is to vehemently criticize individuals on social media who express disagreement with NUP.
According to inside information, NUP has chosen to wage its political battle on social media and has recruited 300 young individuals tasked with targeting and attacking perceived opponents.
These recruits were responsible for promoting various social media campaigns, including Kunga, Bring Back Our People, Black November, and One Million March. The consistent patterns in posts, attacks, and language used on social media were attributed to these individuals.
These operatives were also directed to share disturbing images aimed at tarnishing the reputation of government security agencies, suggesting their involvement in torture. However, some of these account holders defected to other parties due to NUP's failure to fulfill their commitments, particularly delayed payments.
The source further revealed that their Twitter leader, Aiden Kaliisa, exhibited a lack of teamwork and failed to fairly distribute earnings among the team members.
In an attempt to re-recruit team members, Kaliisa indirectly suggested improved compensation, offering Ugx2,500,000 per month, a laptop, and a smartphone. This move coincides with NUP's planned unveiling of their new party headquarters.
A targeted social media activism campaign, involving over 700 pseudo accounts, has been ongoing, with these accounts posting, commenting, and reposting content daily, avoiding repetitive posts.
Police Officer Wounded in Shootout as Stolen Vehicle from Kenya Intercepted in Lira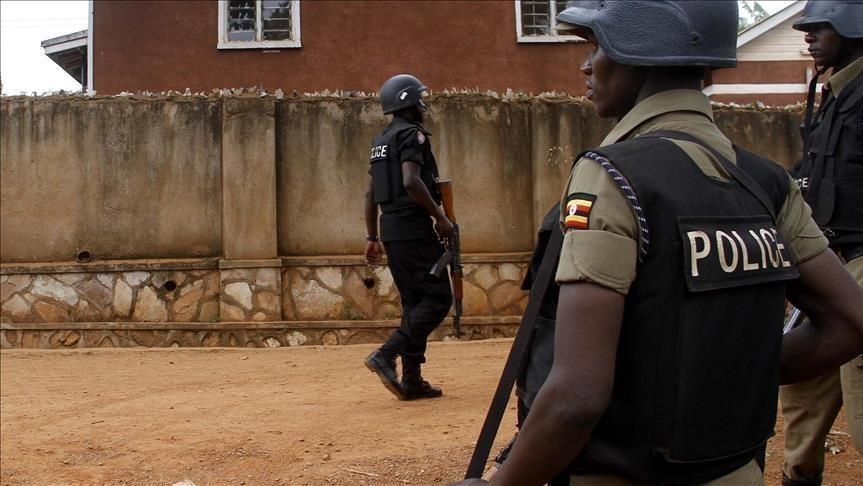 In a dramatic incident, a police officer from Lira Central Police Station sustained a gunshot wound in the stomach during a confrontation when law enforcement intercepted a Toyota Land Cruiser with registration number KDH 790K, suspected to be stolen from Kenya.
The altercation resulted in injuries to Tony Ebong and three others, identified as George Otyato from Awendo in Migori County, Kenya, Hussein Akako from Tororo-Malaba, and Paul Omara from Oyugisi Homa Bay County, Kenya.
The apprehended vehicle is currently impounded at Lira Central Police Station, and efforts are underway to locate a suspect who is believed to have escaped during the incident.
All injured individuals are receiving medical attention at Lira Regional Referral Hospital. The nature of their involvement in the alleged raid remains unclear.
A combined team of regular police and Flying Squad operatives established a checkpoint at Adwali cell, Boroboro ward, in Lira City East Division after receiving information about a suspected stolen vehicle from Kenya. The case was documented under Reference Number OB 24/9/11/2023 at Karuri Police Station, indicating that the vehicle was being driven into Uganda through the Busia border.
According to reports, the suspects attempted to mislead authorities by changing the vehicle's number plates to UBE 665K while in Dokolo district.
Patrick Jimmy Okema, the North Kyoga Police Spokesperson, confirmed that the vehicle's movements through Tororo, Mbale, Soroti, and Lira were tracked using a monitoring system. The ongoing investigation aims to unravel the circumstances surrounding the stolen vehicle and the individuals involved in the incident.