Court Overturns Woman's One-Year Prison Sentence for Alleged Bribery of Police Officer
The Anti-Corruption Court in Kampala has acquitted Peace Mirembe, who was initially sentenced to 12 months in prison for allegedly bribing a police officer to secure her parents' release on police bond. Justice Lawrence Gidudu rendered the decision on Monday, highlighting that the 2 million Shillings bribe, reportedly offered to Francis Liiga, the OC station of Isingiro Central Police Station, was missing from the Prosecution's exhibits.
The incident commenced on March 1st, 2021, when Mirembe's parents faced murder charges and were detained at Isingiro Police Station in 2021. Allegedly, when Mirembe visited her parents, she conversed with Liiga through an interpreter and purportedly extended a 2 million Shillings bribe to facilitate her parents' release on bond, despite the serious charges they faced.
Liiga, however, declined the offer, stating that he does not support bribery. After Mirembe left Liiga's office, she was unexpectedly summoned back but refused. Consequently, she was apprehended at a nearby restaurant and charged with attempting to bribe with 2 million Shillings. This arrest transpired after a search of her bag revealed that she had 3.5 million Shillings.
Mirembe was convicted and sentenced by Grade One Magistrate Esther Asiimwe on July 3rd, 2023. Discontented with the judgment, Mirembe lodged an appeal before the High Court, initially represented by a lawyer named Latif Wakiku. However, the appeal was rejected when it was revealed that he was not a qualified advocate. Undeterred, Mirembe decided to proceed with her appeal, representing herself.
In her appeal, she argued that the trial magistrate erroneously evaluated the defense evidence versus the prosecution's, ultimately reaching an incorrect conclusion. She also criticized the trial magistrate for convicting her based on uncorroborated evidence, which she believed led to a miscarriage of justice.
Justice Gidudu's ruling on Monday emphasized that the Prosecution witnesses had no knowledge of the case's investigation but instead acted on Liiga's instructions. Their testimony was primarily based on Liiga's guidance, indicating they were unaware of any investigation confirming the allegations against the appellant regarding the bribe.
Gidudu raised concerns about Liiga's conduct, stating that it raised numerous questions about the case's circumstances. He questioned why Liiga allowed Mirembe to leave his office if she had indeed offered him a bribe and why he didn't arrest her red-handed. Gidudu further questioned why Liiga followed her outside and caused her arrest without confirming the money's presence. These uncertainties cast doubt on Liiga's allegations.
Furthermore, Gidudu noted that Liiga, as a senior police officer, should have allowed Mirembe to withdraw the money from her bag, count it, and place it on the table before arresting her in the presence of her interpreter. Such an approach would align with the expected conduct of a police officer. The absence of the interpreter, who communicated the alleged bribery offer, also raised suspicions regarding Liiga's testimony.
Consequently, Gidudu ordered the immediate release of Peace Mirembe and invalidated her previous conviction.
Police Officer Wounded in Shootout as Stolen Vehicle from Kenya Intercepted in Lira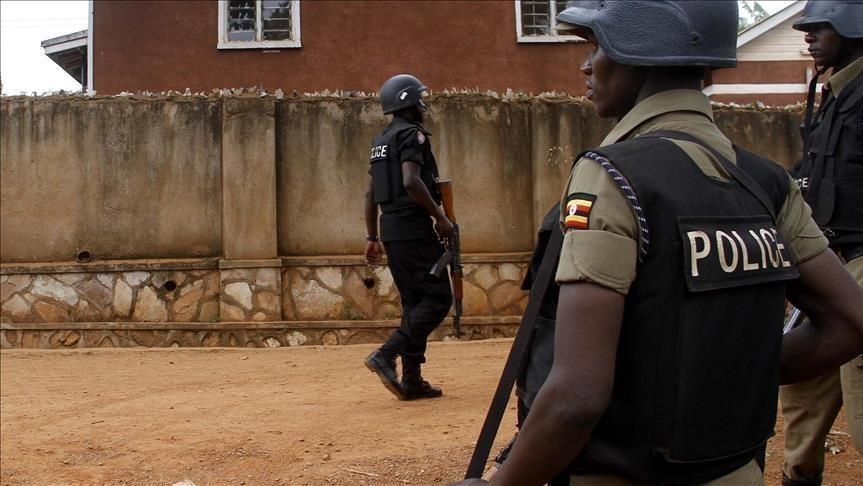 In a dramatic incident, a police officer from Lira Central Police Station sustained a gunshot wound in the stomach during a confrontation when law enforcement intercepted a Toyota Land Cruiser with registration number KDH 790K, suspected to be stolen from Kenya.
The altercation resulted in injuries to Tony Ebong and three others, identified as George Otyato from Awendo in Migori County, Kenya, Hussein Akako from Tororo-Malaba, and Paul Omara from Oyugisi Homa Bay County, Kenya.
The apprehended vehicle is currently impounded at Lira Central Police Station, and efforts are underway to locate a suspect who is believed to have escaped during the incident.
All injured individuals are receiving medical attention at Lira Regional Referral Hospital. The nature of their involvement in the alleged raid remains unclear.
A combined team of regular police and Flying Squad operatives established a checkpoint at Adwali cell, Boroboro ward, in Lira City East Division after receiving information about a suspected stolen vehicle from Kenya. The case was documented under Reference Number OB 24/9/11/2023 at Karuri Police Station, indicating that the vehicle was being driven into Uganda through the Busia border.
According to reports, the suspects attempted to mislead authorities by changing the vehicle's number plates to UBE 665K while in Dokolo district.
Patrick Jimmy Okema, the North Kyoga Police Spokesperson, confirmed that the vehicle's movements through Tororo, Mbale, Soroti, and Lira were tracked using a monitoring system. The ongoing investigation aims to unravel the circumstances surrounding the stolen vehicle and the individuals involved in the incident.