IGP Commends CID for Successful Prosecution of Maria Nagirinya's Killers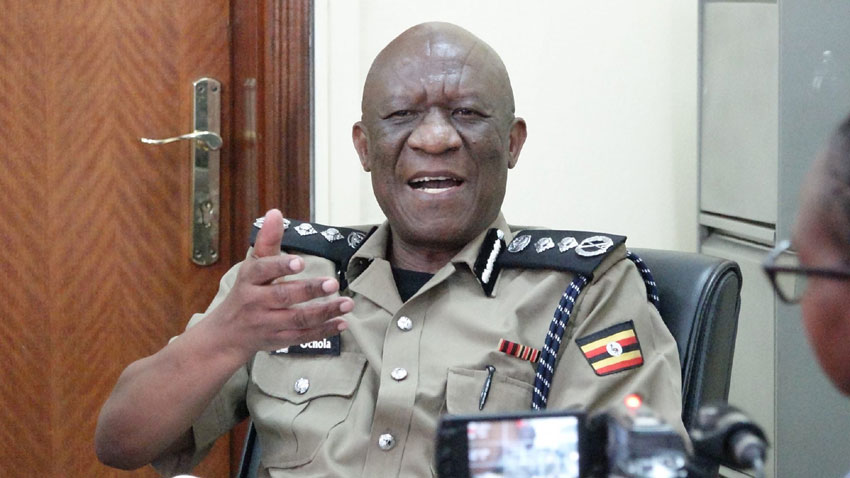 The Inspector General of Police, Martin Ochola, has lauded the Criminal Investigations Directorate (CID) for their diligent work in gathering incriminating evidence that led to the successful prosecution of the individuals responsible for the abduction and murder of former social worker Maria Nagirinya and her driver Ronald Kitayimba. The tragic incident occurred on August 28, 2019, when a group led by Kopriano Kasolo kidnapped Nagirinya and Kitayimba outside Nagirinya's residence in Lungujja, Lubaga Division, Kampala. They were subsequently murdered within their vehicle, and their bodies were discarded in Takajjunge village in Mukono district.
The CID, in collaboration with the Closed Circuit Television (CCTV) team and the Flying Squad Unit (FSU), effectively tracked down and apprehended the suspects in various hideouts in Lubaga. The evidence gathered by CID investigators led to the recent conviction of Kasolo Kopriano and his three co-accused by High Court Judge Isaac Muwata.
Kasolo received a life sentence, while Hassan Kisekka, Nasif Kalyango, and Shafiq Mpanga were each sentenced to 30 years in prison. Additionally, Isaac Ssenabulya, who had previously pleaded guilty to charges of murder, kidnapping, and aggravated robbery, was also convicted.
In a statement from the Uganda Police Force spokesperson, Senior Commissioner of Police –SCP Fred Enanga, Ochola commended the successful prosecution of Nagirinya and Kitayimba's murderers as a significant achievement for the CID and the entire team responsible for gathering incriminating evidence.
The Inspector General of Police expressed his appreciation to sister security agencies such as the Chieftaincy of Military Intelligence (CMI) and the Special Forces Command (SFC) for their prompt action when heinous crimes are committed. Ochola emphasized that the successful prosecution of these cases, as well as the resolution of the kidnapping and murder of 4-year-old Isabella Trinity Nakisuyi in Jinja district, would not have been possible without the vital support provided by these sister security agencies.
Nakisuyi, the daughter of John Mulodi and Annet Nakisasi, fell victim to a sacrificial ritual orchestrated by Pastor Joseph Sselubiri of the Healing and Deliverance church. Sselubiri confessed to the murder, and his girlfriend Felista Namaganda was also sentenced to life imprisonment.
Ochola also acknowledged the exceptional collaboration and partnership with the Directorate of Public Prosecution (DPP), which played a pivotal role in the successful prosecution and conviction of the suspects.
The request by Francis Lubowa, Maria Nagirinya's father, to uncover the individuals behind the order to kill his daughter and the motives behind it remains a concern. The suspects initially claimed they were tasked with Nagirinya's murder prior to their release from Luzira prison. However, during the prosecution, they did not disclose who instructed them to commit this crime and for what reasons.
Police Officer Wounded in Shootout as Stolen Vehicle from Kenya Intercepted in Lira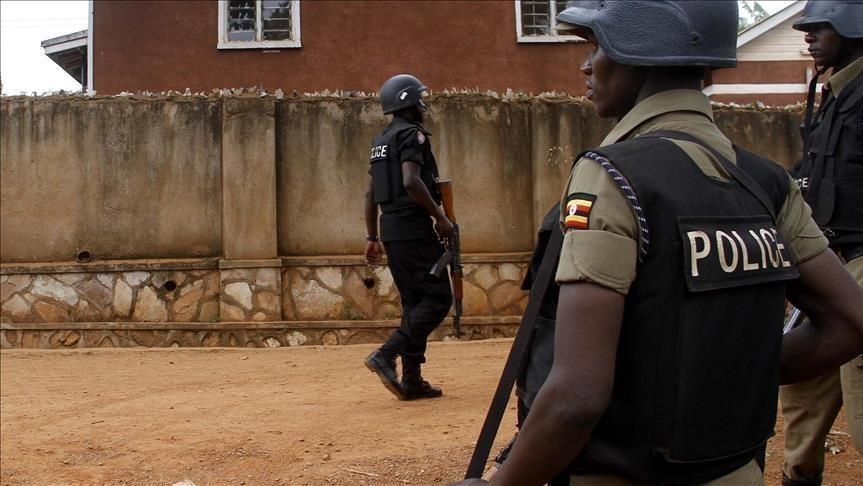 In a dramatic incident, a police officer from Lira Central Police Station sustained a gunshot wound in the stomach during a confrontation when law enforcement intercepted a Toyota Land Cruiser with registration number KDH 790K, suspected to be stolen from Kenya.
The altercation resulted in injuries to Tony Ebong and three others, identified as George Otyato from Awendo in Migori County, Kenya, Hussein Akako from Tororo-Malaba, and Paul Omara from Oyugisi Homa Bay County, Kenya.
The apprehended vehicle is currently impounded at Lira Central Police Station, and efforts are underway to locate a suspect who is believed to have escaped during the incident.
All injured individuals are receiving medical attention at Lira Regional Referral Hospital. The nature of their involvement in the alleged raid remains unclear.
A combined team of regular police and Flying Squad operatives established a checkpoint at Adwali cell, Boroboro ward, in Lira City East Division after receiving information about a suspected stolen vehicle from Kenya. The case was documented under Reference Number OB 24/9/11/2023 at Karuri Police Station, indicating that the vehicle was being driven into Uganda through the Busia border.
According to reports, the suspects attempted to mislead authorities by changing the vehicle's number plates to UBE 665K while in Dokolo district.
Patrick Jimmy Okema, the North Kyoga Police Spokesperson, confirmed that the vehicle's movements through Tororo, Mbale, Soroti, and Lira were tracked using a monitoring system. The ongoing investigation aims to unravel the circumstances surrounding the stolen vehicle and the individuals involved in the incident.