Laropi-Umi Ferry Suspends Services, Leaving Travelers Stranded in West Nile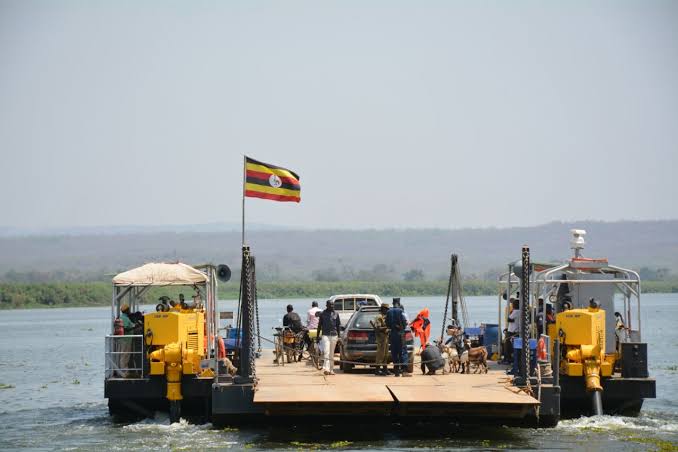 Travelers heading to Adjumani, Moyo districts, and other parts of the West Nile region and South Sudan are facing a predicament as Laropi-Umi Ferry temporarily suspends its services on the Albert Nile.
The suspension was prompted by a Sunday night incident when a Kenyan fuel truck with the registration number KDB 946K/ZD 2456 plunged into the river at Laripi Landing site in Pakoma East Cell, Laropi Town Council, Moyo district, while disembarking from the ferry.
Ignatius Dragudu, the North West Nile Region Police Spokesperson, reported that the accident occurred at approximately 8:19 p.m., with no injuries reported.
Initial findings suggest that the fuel tanker, en route from Kenya, was destined to deliver its cargo to a fuel station in KajoKeji County in neighboring South Sudan at the time of the accident.
Allan Ssempebwa, the Uganda National Roads Authority (UNRA) Communications Officer, stated that efforts are underway to retrieve the submerged fuel tanker from the river. This action is necessary to clear the way for the ferry's operations to resume. Additionally, UNRA plans to assess the damage to the ferry before resuming passenger services.
The suspension of the ferry has left numerous travelers stranded at Umi and Laropi Landing sites, with some resorting to expensive private boat hires to cross the river. UNRA has, however, advised travelers to use the Obongi-Sinyanya ferry as an alternative route to cross to Adjumani or Moyo district.
Charles Tiondi, a resident of Adjumani district, urged the government to expedite the construction of the proposed Laropi bridge to address the persistent transportation challenges between Moyo and Adjumani. He stated, "The bridge project should kick off. We are tired of the ferry. Ferry, ferry every time."
Arnold Alema, a passenger traveling from Kampala to Adjumani, explained that the situation compelled them to take the longer Obongi-Sinyanya route.
The Laropi-Umi Ferry, certified with a capacity of 180 passengers and 120 tonnes of cargo per trip, has been a vital transportation link. It typically serves an average of 1,500 to 1,800 passengers daily, according to the Ministry of Works and Transport.
Renowned Radio DJ "Omusawo Tintah" Jets In Tanzania For Royal Roots Reggae Festival – The Hoima Post –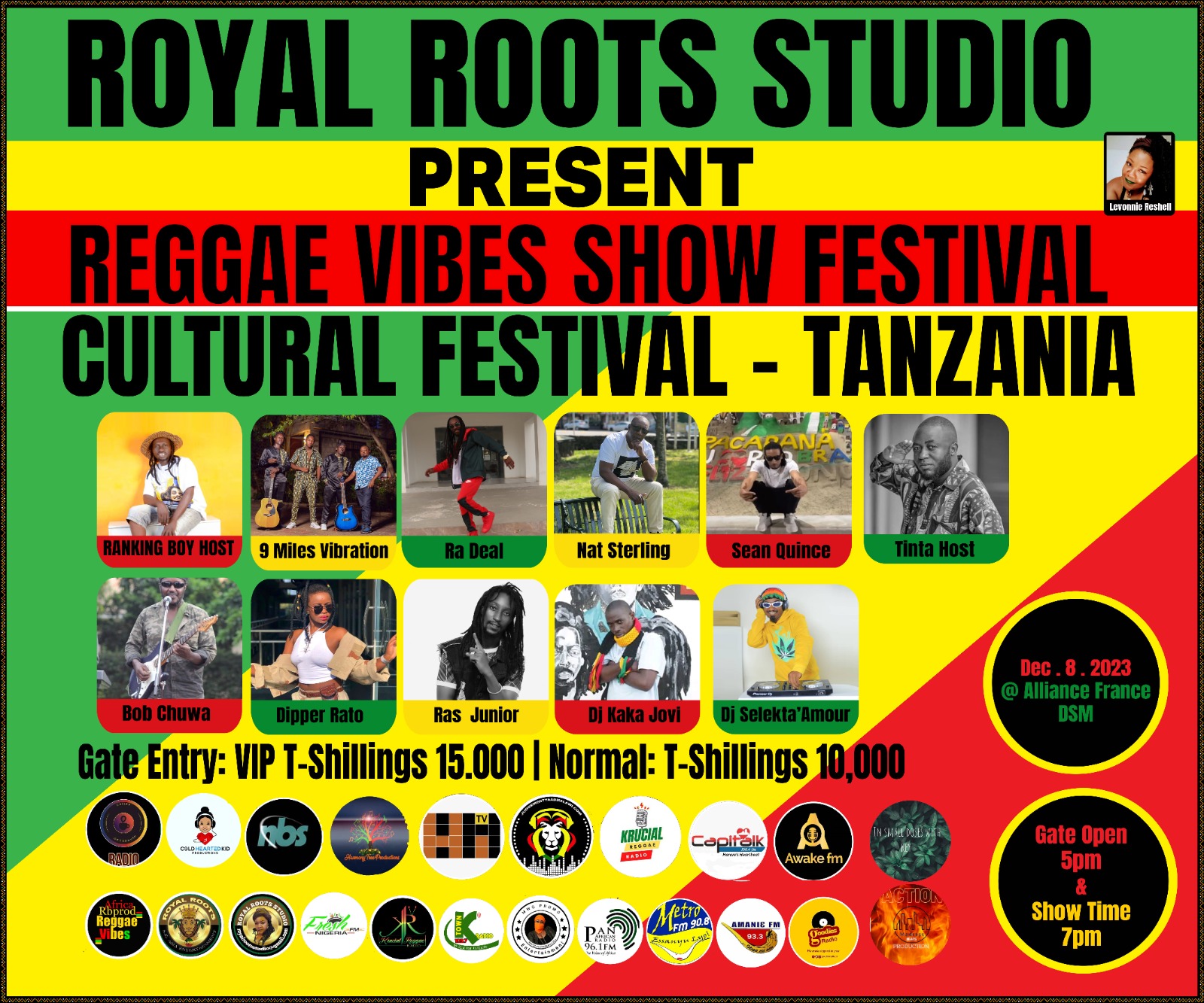 Dar es Salaam, Tanzania – In an exciting turn of events, the acclaimed radio DJ, Male Deogratius, popularly known as Omusawo Tintah, touched down in Tanzania on Thursday morning, gearing up for a momentous occasion—the Royal Roots Reggae Festival. The event promises to be a celebration of reggae culture, uniting fans from across the globe for a night of rhythmic beats and positive vibes.
Omusawo Tintah, a well-known figure in the music scene, is set to co-host the festival alongside Tanzanian sensation Ranking Boy. The dynamic duo aims to create an unforgettable experience for reggae enthusiasts, showcasing the rich heritage of roots reggae.
The Royal Roots Reggae Festival, scheduled to take place at Alliance Francaise Tanzania, has generated immense anticipation. The venue, known for its cultural significance, will provide an intimate setting for music lovers to immerse themselves in the sounds of reggae.
Halle Bailey Addresses Pregnancy Rumors and Expresses Gratitude to Real Supporters
International Flair: Jamaican Sensation Radeal to Headline Alongside Bob Chuwa, Dipper Rato, and Sean Quince
The festival's lineup boasts an impressive array of international artists, including the legendary Jamaican performer Radeal. Hailing from the reggae capital, Jamaica, Radeal is expected to bring his signature style and infectious energy to the Tanzanian stage.
Taylor Swift Opens Up About Romance with Travis Kelce in TIME Person of the Year Interview
Joining Radeal are other notable artists such as Bob Chuw, Dipper Rato, and Sean Quince, each contributing their unique talents to the festival. The diverse lineup ensures a fusion of reggae sub-genres, promising an eclectic and vibrant musical experience for attendees.
Paris Jackson Navigates TMZ Interview with Diplomacy: Refuses to Comment on Offset's Tattoo Tribute
Cultural Fusion at Alliance Francaise Tanzania
Alliance Francaise Tanzania, a hub for cultural exchange, is the ideal venue for the Royal Roots Reggae Festival. With its commitment to promoting the arts, the venue sets the stage for a night of unity and celebration. Attendees can expect a fusion of reggae rhythms and Tanzanian hospitality, creating an atmosphere that transcends borders.
As Omusawo Tintah and Ranking Boy prepare to take center stage, the Royal Roots Reggae Festival holds the promise of being a landmark event in Tanzania's cultural calendar. With international and local talents converging in a celebration of reggae's roots, the festival is set to leave a lasting impact on the hearts of music enthusiasts.
Ticket Information and Event Details
Tickets for the Royal Roots Reggae Festival are now available for purchase online and at select outlets. The festival will kick off at 7:00 PM on 8th dec , promising a night filled with pulsating beats and positive vibrations. Don't miss the chance to be part of this reggae extravaganza—get your tickets and join Omusawo Tintah  for a night to remember!