Police Officer Stephen Murombo Sentenced to 1.5 Years for Gun Neglect in Indian Murder Case
Former police officer Stephen Murombo has been sentenced to serve one and a half years in prison for the negligent handling of his firearm, which was subsequently stolen by his colleague, Ivan Wabwire, and used in the murder of an Indian money lender.
On Monday, Buganda Road Grade One Magistrate Fidelis Otwao handed down the sentence following Murombo's plea bargain agreement with the Director of Public Prosecutions.
The plea bargain was presented in court by State Attorney Shiphrah Nidoi during an update on the investigation's status. Murombo faced two charges: neglect of duty and failure to safeguard firearms and ammunition.
According to the prosecution, on May 12th, 2023, at Central Police Station Kampala, Murombo, then a police officer in the Uganda Police Force, left a sub-machine gun with 120 rounds of ammunition in an improper location. Police Constable Ivan Wabwire found the weapon, which he was not authorized to possess, and used it to commit the murder of Uttam Bhandari.
The plea bargain agreement, a copy of which has been reviewed by Uganda Radio Network, specifies that while the maximum sentences for these crimes could have been five and two years, respectively, Murombo negotiated for a one-year and six-month prison term as the highest sentence.
For the failure to protect firearms and ammunition charge, the parties agreed on a one-year jail term, with both sentences to run concurrently. Murombo accepted the charges and pleaded guilty in the plea bargain agreement.
The agreement also includes a statement by Murombo affirming his voluntary and informed plea, with full knowledge of the case's facts, the offense's elements, and his constitutional rights. He has agreed to cooperate with the prosecution and testify as a witness in the case against Wabwire.
Importantly, the agreement makes it clear that Murombo had no intention of using the firearm for any criminal activities and did not intend to cause Uttam Bhandari's death. It highlights his remorse and the potential he holds for society.
Magistrate Otwao, after endorsing the agreement, deducted the time Murombo spent on remand. He confirmed that Murombo voluntarily and intelligently waived his constitutional and statutory rights, accepting the guilty plea and incorporating the agreement into the case docket.
Murombo was dismissed from the police force by the Police Disciplinary Court in May and is currently serving his sentence at Luzira Prison. Ivan Wabwire is awaiting trial in the High Court on murder charges, having been committed for trial two weeks ago by the same court.
Police Officer Wounded in Shootout as Stolen Vehicle from Kenya Intercepted in Lira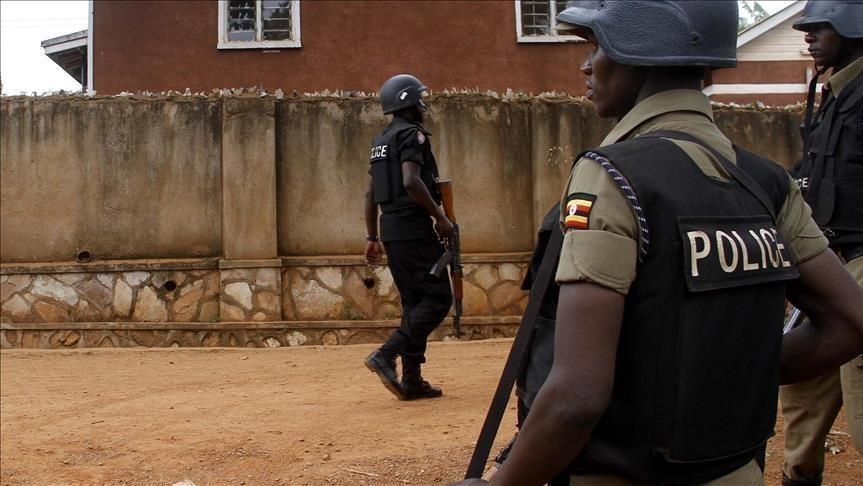 In a dramatic incident, a police officer from Lira Central Police Station sustained a gunshot wound in the stomach during a confrontation when law enforcement intercepted a Toyota Land Cruiser with registration number KDH 790K, suspected to be stolen from Kenya.
The altercation resulted in injuries to Tony Ebong and three others, identified as George Otyato from Awendo in Migori County, Kenya, Hussein Akako from Tororo-Malaba, and Paul Omara from Oyugisi Homa Bay County, Kenya.
The apprehended vehicle is currently impounded at Lira Central Police Station, and efforts are underway to locate a suspect who is believed to have escaped during the incident.
All injured individuals are receiving medical attention at Lira Regional Referral Hospital. The nature of their involvement in the alleged raid remains unclear.
A combined team of regular police and Flying Squad operatives established a checkpoint at Adwali cell, Boroboro ward, in Lira City East Division after receiving information about a suspected stolen vehicle from Kenya. The case was documented under Reference Number OB 24/9/11/2023 at Karuri Police Station, indicating that the vehicle was being driven into Uganda through the Busia border.
According to reports, the suspects attempted to mislead authorities by changing the vehicle's number plates to UBE 665K while in Dokolo district.
Patrick Jimmy Okema, the North Kyoga Police Spokesperson, confirmed that the vehicle's movements through Tororo, Mbale, Soroti, and Lira were tracked using a monitoring system. The ongoing investigation aims to unravel the circumstances surrounding the stolen vehicle and the individuals involved in the incident.