LGBTQ : New US Government Advisory Cautions American Businesses About Investing in Uganda
In a recent move, the United States government, led by President Biden, has issued an extensive advisory through various departments, including State, Labor, Health and Human Services, Commerce, and the US Agency for International Development. This advisory, titled "Business Risks and Considerations in Uganda," urges American companies to exercise caution when considering investments in Uganda.
The advisory makes allegations, albeit without concrete evidence, regarding child labor being widely used in the production of commercial products and goods in Uganda. According to the Department of Labor's Bureau of International Labor Affairs (ILAB), Uganda currently has 13 goods on its list that are believed to be produced using child labor. These goods include bricks, cattle, charcoal, coffee, fish, gold, rice, sand, stones, sugarcane, tea, tobacco, and vanilla. Consequently, the advisory implies that all Ugandan products might be tainted by these concerns, potentially discouraging their entry into the US market.
Additionally, the advisory highlights various risks that businesses, organizations, and individuals should be aware of when operating in Uganda. These include potential financial and reputational risks arising from endemic corruption, violence against human rights activists, media personnel, health workers, minority group members, LGBTQI+ individuals, and political opponents. The enactment of the Anti-Homosexuality Act (AHA) on May 29, 2023, is also noted as a development that restricts human rights, including freedom of expression and peaceful assembly.
Furthermore, the advisory raises concerns about interference in and intimidation of the judiciary, the use of influence in resolving political disputes, and co-opted security forces. It suggests that inconsistently implemented legislation, rent-seeking practices by officials, and intrusive government security and surveillance could negatively affect the operations of US businesses and individuals, particularly in the lead-up to the 2026 elections.
The AHA is seen as a factor that increases risks for business operations in Uganda, as it mandates reporting of individuals suspected of homosexual behavior, imposes severe penalties for consensual same-sex relations, and allows for lengthy prison sentences for the broad promotion of homosexuality. Reports of landlords evicting tenants based on unverified claims of AHA violations are also cited in the advisory.
Furthermore, the advisory points out that several goods imported from Uganda into the United States have been linked to labor abuses, including those involving child labor. The recurrent reference to Uganda's stance on homosexuality throughout the document highlights the controversial nature of the AHA.
This latest advisory from the US government follows the suspension of World Bank loans to Uganda, a move protesting the enactment of the Homosexual Law, which restricts the promotion of homosexuality in Ugandan schools and communities, with the enticement of foreign donors' funds. President Yoweri Museveni's government has clarified that the law does not target the private lives of individuals but aims to prevent the promotion and recruitment of children into homosexual activities in schools.
In response to these developments, President Museveni has encouraged Ugandans to explore the African market with its vast population of over 1.3 billion people as a potential avenue to sell their goods and products. Uganda Airlines has also introduced a direct route to Lagos, Nigeria, effectively expanding its access to the West African markets.
It's important to note that Uganda is a predominantly conservative African country with traditional values, firmly rejecting the promotion of homosexuality. The Church of Uganda has even severed ties with the Anglican Church of England over its acceptance of homosexual marriages.
From Analog to Digital: The Evolution of TV Broadcasting in Uganda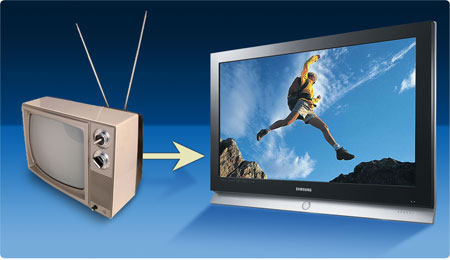 In the pre-social media era, television was the primary source of news and entertainment for Ugandans, influencing not only their information consumption but also the layout of their homes. College memories of acquiring a television set are still vivid for many, as it signified a significant milestone.
During those days, the possession of a TV set was a matter of pride. For me, as for many of my friends, investing my first Faculty allowance (referred to as 'Boom') in a 21-inch color TV marked a significant moment. With a basic outdoor antenna, one could access a variety of local and even some international channels without requiring a subscription, decoder, or satellite dish. All that was needed was a TV set, a power source, and an antenna.
TV broadcasters operated their transmitters and broadcast towers. Larger stations like UBC and WBS had a vast nationwide reach, while smaller stations like LTV and Sanyu TV had more localized coverage.
However, everything changed on June 17, 2015, when Uganda transitioned from analog to digital TV in compliance with international standards. The move was lauded by the Minister of ICT at the time, who expected numerous advantages such as the 'digital dividend,' fresh business opportunities, enhanced picture quality, and greater support for local content.
Did these benefits fully materialize? The 'digital dividend' did unlock frequency spectrum for telecom companies to use for LTE, but the potential for new business opportunities remains uncertain. While more TV stations have emerged, improvements in picture quality and local content have been less remarkable. This is largely due to all content now having to pass through TV channel aggregators like Signet, which has presented challenges in maintaining high quality.
The UBC Challenge
At the inception of the digital migration, UBC was designated as the sole signal distributor for the first five years, with plans to separate content and signal distribution services. The Uganda Communications Commission (UCC) supported this by funding and establishing at least 17 broadcast sites nationwide.
However, today, only the Kololo DTT transmission system in the greater Kampala area remains active, albeit grappling with aging equipment and sporadic power problems. The other 17 sites in different regions have been dormant for years. Consequently, for most Ugandans residing outside Kampala, watching TV necessitates paying a 'subscription tax' to pay-TV providers in South Africa and China, the dominant players in the industry. This, unfortunately, sidelines Ugandan content and culture, as local stations are only a minor part of larger pay-TV packages.
Is It Possible for Signet to Be Self-Sufficient?
In its current state, Signet faces challenges in achieving self-sustainability. While TV stations are expected to pay twelve million Ugandan shillings each month for carriage fees, their limited reach and other issues impede revenue generation. Compounding the problem is the incomplete separation of Signet and UBC, with funds originally intended for signal distribution now being diverted to settle UBC's debts.
Even in Kampala, Signet's equipment is outdated and unable to accommodate more than 49 licensed stations. It can only carry 36 stations with reduced picture quality. Furthermore, every time there's a power outage in Kololo, channel numbers change, leading viewers to rescan for channels and endure buffering. Sometimes, the picture may appear without sound or not appear at all, necessitating late-night calls to restore the signal.
The Challenge of Hybrid License Fees for Free-to-Air.
Most TV stations in Uganda aim to serve the local audience, with international viewers reached through digital platforms. However, Signet's limitations force TV station owners to acquire hybrid licenses to reach their intended audience. While a regular Free-to-Air license costs only 2700 USD, TV owners now must pay at least 46,000 USD annually for a hybrid license, which they don't genuinely require but must obtain to be carried by pay-TV platforms.
This situation is exacerbated by pay-TV providers often not carrying Free-to-Air channels, despite earlier assurances from the Minister of ICT during the early stages of digital migration. Consequently, citizens end up paying for pay-TV subscriptions, even if their preferred channels are local ones that should be freely accessible. This leaves those with limited means without access to information that should be readily available via Free-to-Air TV.
The Role of Government in Supporting Signet
Access to information is vital for our nation's development, with television serving as a primary medium for national programs, important announcements, and emergency alerts. As affordable TVs become more widespread and electricity access improves, television continues to shape Ugandan culture and lifestyle.
Hence, it is imperative for citizens to have unrestricted access to Free-to-Air TV. Last year, the parliamentary committee on ICT recommended that Signet be separated from UBC and receive funding of 17 billion Ugandan shillings to ensure its full functionality. Recent information suggests that funds have been allocated for this purpose in the budget. It's crucial that Signet is empowered to provide TV services to citizens across the country. If direct government funding isn't feasible, the UCC may consider utilizing the Rural Communication Fund for this purpose.
The writer is a media owner and the Vice Chairperson of NAB.