Tekashi 6ix9ine Released from Jail with Specific Conditions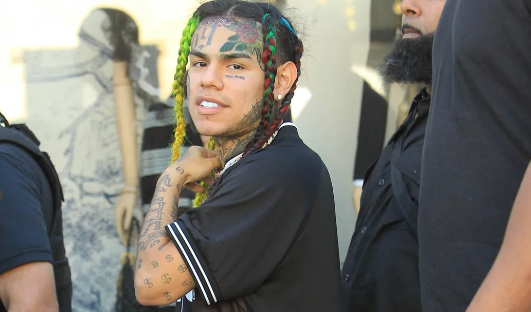 Over the past week, Tekashi 6ix9ine has faced a challenging situation in the Dominican Republic. The artist was accused of assaulting two music producers in the country, allegedly in retaliation for their mistreatment of his girlfriend. Despite his attempt to leave the country, 6ix9ine was arrested at the airport and subsequently charged with assault. Following his arrest, the rapper was held in jail, raising concerns about his legal fate.
However, it appears that Tekashi 6ix9ine has received a significant development in his case. According to Antena Noticias 7, the rapper has been released from jail after being granted a $500,000 bond. To maintain his freedom, he must adhere to certain conditions, including undergoing anger management classes and keeping a distance from the alleged victims. Given the circumstances of his incarceration in a foreign country, this outcome is considered the best-case scenario.
In a video celebrating his release on social media, Tekashi 6ix9ine expressed his immediate relief. While he may no longer be popular in the United States, there have been various "Free 6ix9ine" protests outside his Dominican Republic courthouse, indicating his continued support abroad. Whether or not the rapper will choose to return to the country remains uncertain. At this point, returning home to the United States may be the safest option.
The rapper's release raises questions about the nature of the allegations against him, the legal process in the Dominican Republic, and his status in the music industry. Let us know your thoughts on this situation in the comments section below and whether you believe Tekashi 6ix9ine received a favorable outcome. Stay tuned for further updates on this developing story.
Omusawo Tintah To Host Renowned Swiss Artist Mr. Kamanzi on Metro fm 90.8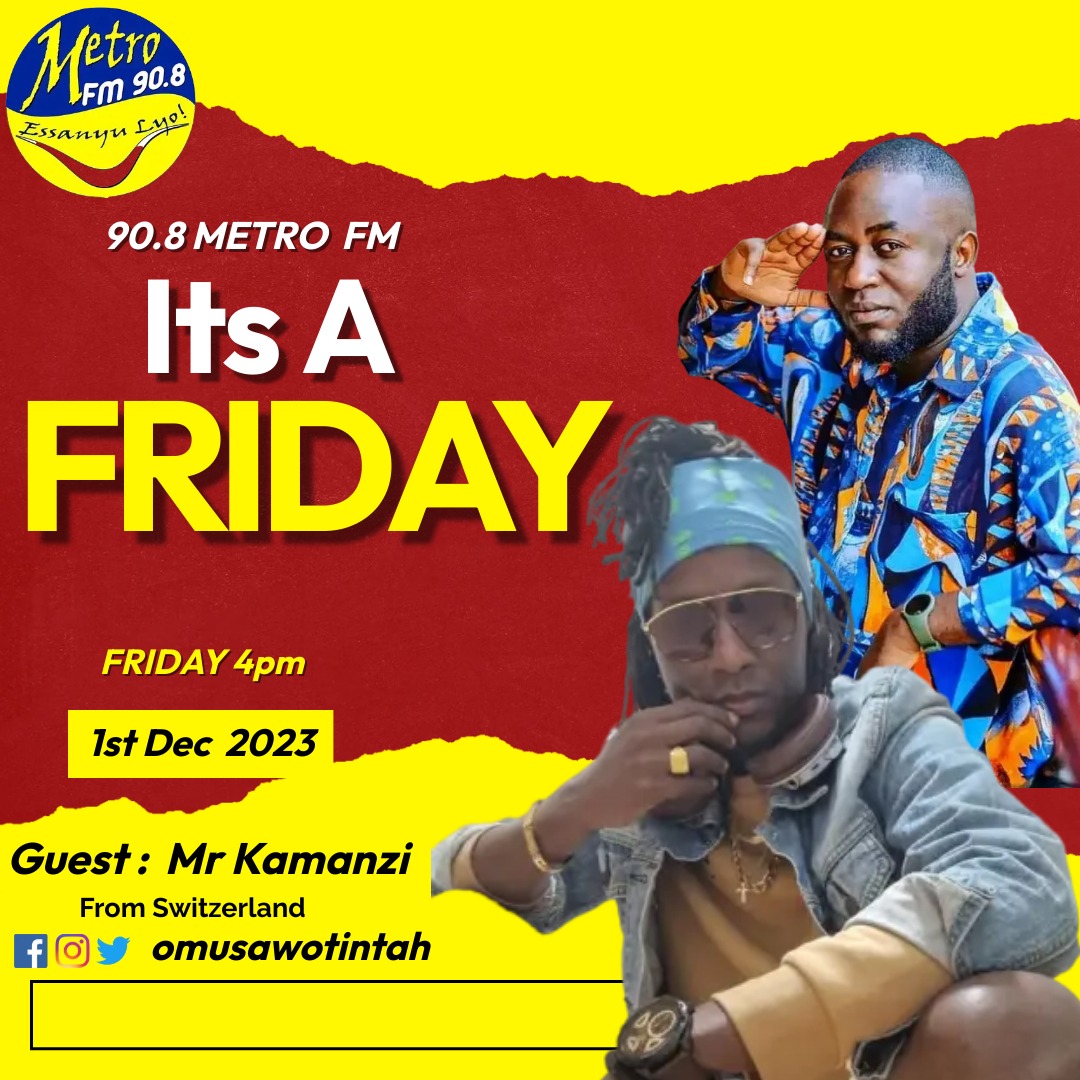 Metro FM 90.8's celebrated radio presenter and media activist, Omusawo Tintah, is gearing up to host the sensational Switzerland-based singer, Mr. Kamanzi, this Friday on his renowned radio show, Free Style Friday, running from 4 pm to 7 pm.
Omusawo Tintah's Free Style Friday has become a staple for music enthusiasts, featuring top-notch music and hosting internationally acclaimed artists. The show's popularity has soared, making it one of Uganda's most loved and trending radio programs.
Mr. Kamanzi, who is set to be the special guest on this week's episode, brings a wealth of musical talent and a captivating story to share. His journey in the world of music began at the age of 12, fueled by a deep passion for the art form. One of his childhood dreams was to perform on the grand stage, a dream that materialized in 1995 and marked the commencement of his music career.
Known for his distinctive vocal style, often referred to as "the husky voice of Africa," Mr. Kamanzi migrated to Switzerland a few years later. In 2008, he had the privilege of sharing the stage with T.o.k and Sean Paul in Dar es Salaam, Tanzania, a significant milestone in his musical journey.
With two published albums, namely "Unite" and "Today and Tomorrow," Mr. Kamanzi has made waves in the music industry. His track "Show Dem the Sign" received extensive airplay on local radio stations, solidifying his position as a notable artist. His performances have graced numerous stages across Africa and Europe, showcasing his versatility in musical genres, including Reggae, Afrobeat, Dancehall, and Pop Dancehall.
Beyond his musical accomplishments, Mr. Kamanzi's work with the Reggaenerators since 2021 has added a collaborative dimension to his career. His music carries a powerful message of upliftment, education, peace, and love, aligning with his personal motto: "Anywhere mi deh mi spread love."
As Free Style Friday prepares to host this illustrious artist, fans can anticipate an engaging and soulful session, blending Omusawo Tintah's charismatic hosting with the melodious tunes and inspiring story of Mr. Kamanzi. Tune in to Metro FM 90.8 this Friday for a musical experience that transcends borders and embraces the universal language of love through music.