VIDEO : 21 Savage Prevents Potential Brawl at Atlanta Birthday Bash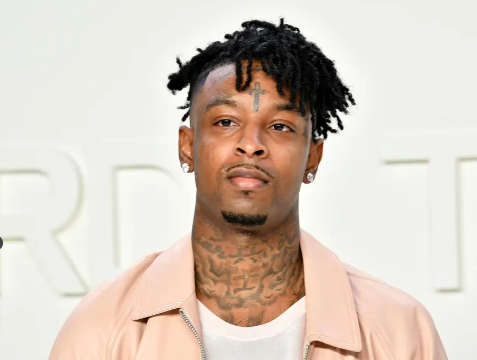 Altanta, GA – Celebrating his 31st birthday at Underground Atlanta this past Saturday, 21 Savage found himself at the brink of a heated altercation. The renowned Savage Mode rapper narrowly avoided a brawl that erupted during his birthday festivities.
In a video shared on X on Monday, the 23rd of October, the footage shows 21 Savage dashing through a dense crowd, approaching a man alongside his entourage, escalating the tension as they came face to face.
Fortunately, swift intervention separated both parties, ultimately placing 21 Savage above the crowd, observing the commotion from a distance. The incident also featured his cousin and musical collaborator, Young Nudy, caught up in the fracas.
Regrettably, violence did ensue, as another clip reveals a group of individuals aggressively attacking a man on the ground. In an attempt to quell the chaos and disperse the crowd, a security guard deployed pepper spray.
Witnesses at the event captured the incident and posted the video on social media, showcasing 21 Savage's efforts to maintain peace at his birthday celebration.
21 Savage's vigilance at his birthday event was celebrated by his fans, commending his ability to prevent a potentially violent confrontation.
The Grammy-winning artist is on the verge of touring Europe later this year, having recently resolved his longstanding immigration matters and officially gaining permanent citizenship in the United States. Charles H. Kuck, his representative, stated, "She'yaa Bin Abraham-Joseph followed all applicable immigration laws since his initial detention by ICE. His immigration court proceedings have now been terminated, and he is a lawful permanent resident of the United States with the freedom to travel internationally."
21 Savage is scheduled to perform in various European cities in November, including Paris, Dusseldorf, Zurich, Berlin, Amsterdam, Manchester, Birmingham, and his birthplace, London.
Additionally, in music-related news, 21 Savage released his collaborative project with Drake, titled "Her Loss," in November 2022 through OVO Sound. The album made a spectacular debut, claiming the number one spot on the Billboard 200 chart, with 404,000 album-equivalent units sold in its first week. The project has been submitted for consideration at the 2024 Grammy Awards, indicating a potential reconciliation between Drake and the Recording Academy.
Notably, 21 Savage's previous solo album, "I Am > I Was," was released in 2018 and also secured the top position on the Billboard 200 chart.
Omusawo Tintah To Host Renowned Swiss Artist Mr. Kamanzi on Metro fm 90.8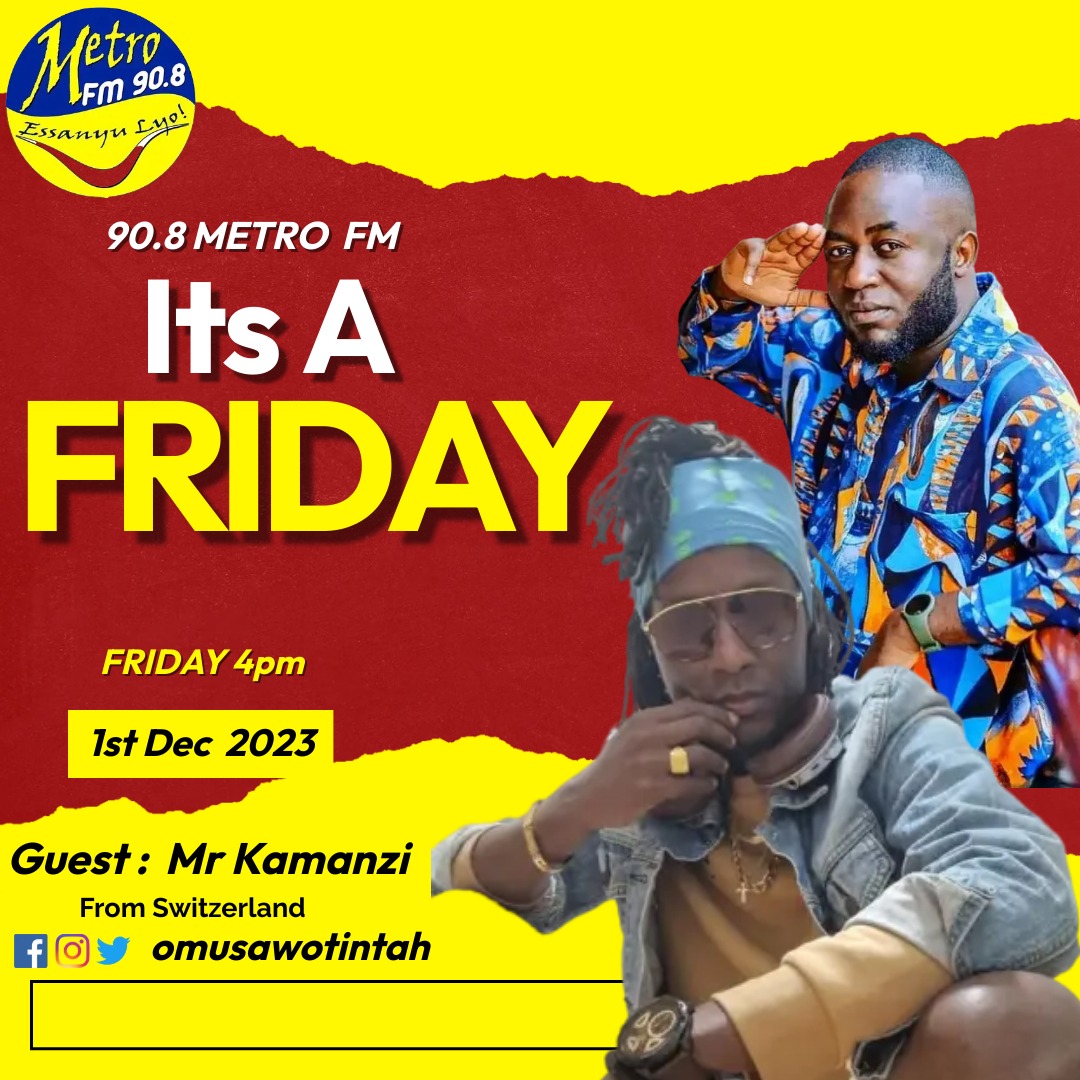 Metro FM 90.8's celebrated radio presenter and media activist, Omusawo Tintah, is gearing up to host the sensational Switzerland-based singer, Mr. Kamanzi, this Friday on his renowned radio show, Free Style Friday, running from 4 pm to 7 pm.
Omusawo Tintah's Free Style Friday has become a staple for music enthusiasts, featuring top-notch music and hosting internationally acclaimed artists. The show's popularity has soared, making it one of Uganda's most loved and trending radio programs.
Mr. Kamanzi, who is set to be the special guest on this week's episode, brings a wealth of musical talent and a captivating story to share. His journey in the world of music began at the age of 12, fueled by a deep passion for the art form. One of his childhood dreams was to perform on the grand stage, a dream that materialized in 1995 and marked the commencement of his music career.
Known for his distinctive vocal style, often referred to as "the husky voice of Africa," Mr. Kamanzi migrated to Switzerland a few years later. In 2008, he had the privilege of sharing the stage with T.o.k and Sean Paul in Dar es Salaam, Tanzania, a significant milestone in his musical journey.
With two published albums, namely "Unite" and "Today and Tomorrow," Mr. Kamanzi has made waves in the music industry. His track "Show Dem the Sign" received extensive airplay on local radio stations, solidifying his position as a notable artist. His performances have graced numerous stages across Africa and Europe, showcasing his versatility in musical genres, including Reggae, Afrobeat, Dancehall, and Pop Dancehall.
Beyond his musical accomplishments, Mr. Kamanzi's work with the Reggaenerators since 2021 has added a collaborative dimension to his career. His music carries a powerful message of upliftment, education, peace, and love, aligning with his personal motto: "Anywhere mi deh mi spread love."
As Free Style Friday prepares to host this illustrious artist, fans can anticipate an engaging and soulful session, blending Omusawo Tintah's charismatic hosting with the melodious tunes and inspiring story of Mr. Kamanzi. Tune in to Metro FM 90.8 this Friday for a musical experience that transcends borders and embraces the universal language of love through music.