VIDEO : Eminem Unveils Mom's Spaghetti Sauce, But Fans Yearn for New Music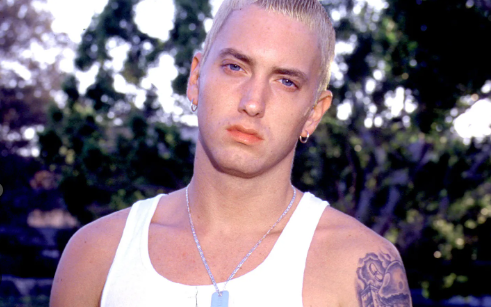 Eminem recently sent shockwaves through his fanbase when he revealed a new product, but it wasn't the highly anticipated new music that enthusiasts had been hoping for. The rap icon took to Instagram on Tuesday, October 24, to introduce his latest venture, "Mom's Spaghetti" sauce, set to hit the market later this week.
While fans showed enthusiasm for this clever nod to his 2002 hit "Lose Yourself," they couldn't help but express their longing for a fresh album. One disappointed comment read, "Marshall, the sauce we really want is the album," while another impatiently stated, "Drop the bomb tracks tho, Marshall." A more accepting fan humorously noted, "Not the drop I wanted, but I'll take 10."
The "Mom's Spaghetti" sauce is scheduled for release on Thursday, October 26, adding a culinary twist to Eminem's multifaceted career.
Eminem's previous album, "Music To Be Murdered By," was released in 2020, marking his eleventh studio album. The project featured guest appearances from artists such as Young M.A, Royce da 5'9″, Ed Sheeran, the late Juice WRLD, Don Toliver, and more. It made a spectacular debut, claiming the number one spot on the Billboard 200 chart, with 279,000 album-equivalent units sold in its first week.
The rap legend has continued to accumulate accolades throughout his illustrious career, solidifying his position as one of the ten highest-selling artists of all time. According to ChartMasters, Eminem achieved an impressive total of 207,262,000 sales in his career, securing the tenth spot on the list. This ranking takes into account album sales, single sales, and streaming data.
Eminem is a solitary representative of the rap genre in the Top 40, with Drake as the nearest competitor, ranked at No. 41 with just over 120 million sales. Kanye West (No. 61; 98 million sales) and 2Pac (No. 73; 84 million sales) are the only other hip-hop acts within the Top 100.
Although Eminem's career accomplishments are noteworthy, he still has a significant distance to cover to reach the pinnacle of the list, with The Beatles leading the way by a substantial margin, boasting over 423 million sales. They are followed by Michael Jackson (No. 2; 338 million sales), Elvis Presley (No. 3; 321 million sales), Queen (No. 4; 279 million sales), and Madonna (No. 5; 248 million sales).
Notably, Eminem made history last year by becoming the most certified artist in RIAA history with 227.5 million gold and platinum certifications, including 166 million single certifications and 61.5 million album certifications. He also holds the record for the most diamond certifications in hip-hop, with six to his name: "The Marshall Mathers LP" (2000), "The Eminem Show" (2002), "Lose Yourself" (2002), "Curtain Call: The Hits" (2005), "Not Afraid" (2010), and "Love the Way You Lie" (2010).
Omusawo Tintah To Host Renowned Swiss Artist Mr. Kamanzi on Metro fm 90.8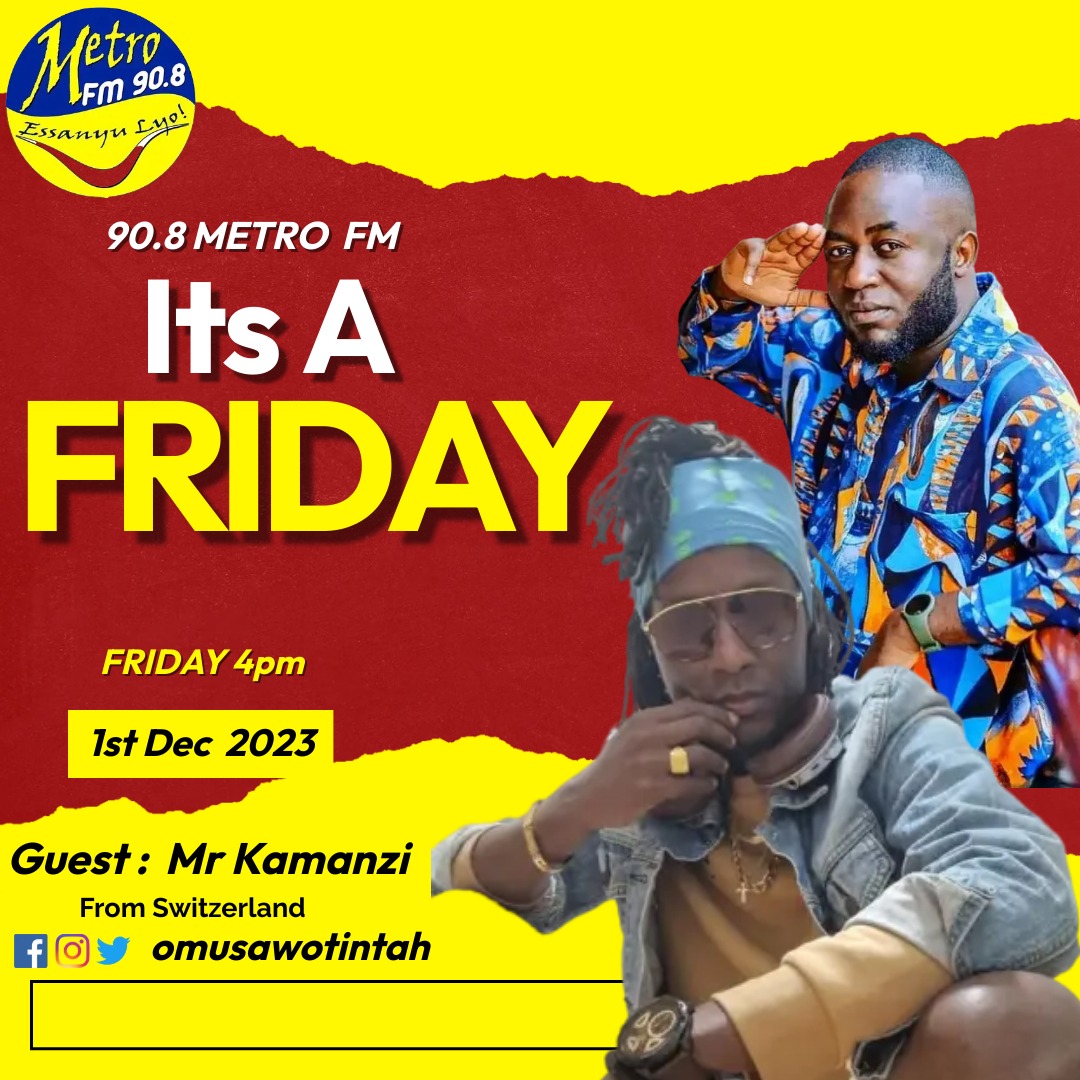 Metro FM 90.8's celebrated radio presenter and media activist, Omusawo Tintah, is gearing up to host the sensational Switzerland-based singer, Mr. Kamanzi, this Friday on his renowned radio show, Free Style Friday, running from 4 pm to 7 pm.
Omusawo Tintah's Free Style Friday has become a staple for music enthusiasts, featuring top-notch music and hosting internationally acclaimed artists. The show's popularity has soared, making it one of Uganda's most loved and trending radio programs.
Mr. Kamanzi, who is set to be the special guest on this week's episode, brings a wealth of musical talent and a captivating story to share. His journey in the world of music began at the age of 12, fueled by a deep passion for the art form. One of his childhood dreams was to perform on the grand stage, a dream that materialized in 1995 and marked the commencement of his music career.
Known for his distinctive vocal style, often referred to as "the husky voice of Africa," Mr. Kamanzi migrated to Switzerland a few years later. In 2008, he had the privilege of sharing the stage with T.o.k and Sean Paul in Dar es Salaam, Tanzania, a significant milestone in his musical journey.
With two published albums, namely "Unite" and "Today and Tomorrow," Mr. Kamanzi has made waves in the music industry. His track "Show Dem the Sign" received extensive airplay on local radio stations, solidifying his position as a notable artist. His performances have graced numerous stages across Africa and Europe, showcasing his versatility in musical genres, including Reggae, Afrobeat, Dancehall, and Pop Dancehall.
Beyond his musical accomplishments, Mr. Kamanzi's work with the Reggaenerators since 2021 has added a collaborative dimension to his career. His music carries a powerful message of upliftment, education, peace, and love, aligning with his personal motto: "Anywhere mi deh mi spread love."
As Free Style Friday prepares to host this illustrious artist, fans can anticipate an engaging and soulful session, blending Omusawo Tintah's charismatic hosting with the melodious tunes and inspiring story of Mr. Kamanzi. Tune in to Metro FM 90.8 this Friday for a musical experience that transcends borders and embraces the universal language of love through music.