VIDEO : Keefe D Reflects on Mike Tyson's Loyalty to 2Pac and Biggie Amid Infamous '90s Feud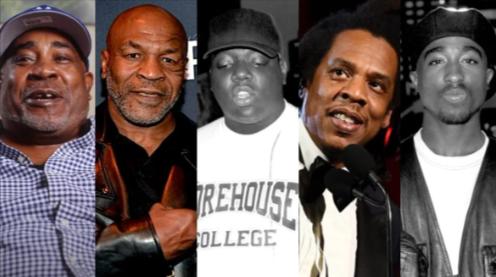 In a recent conversation with The Art Of Dialogue, Keefe D, a seasoned gang member who was recently apprehended in connection with the murder of 2Pac, shared his insights on Mike Tyson's unwavering allegiance to both 2Pac and The Notorious B.I.G., despite the intense rivalry between the two iconic rappers during the '90s.
Keefe D's interview, published on Tuesday, delved into Iron Mike's role in the legendary East Coast-West Coast conflict that left an indelible mark on the course of Hip Hop history.
Reflecting on his encounters with Tyson, Keefe D remarked, "I met Tyson a couple of times. He and Biggie were from the same neighborhood, you know what I'm saying, and Jigga and them — Brooklyn … I thought he would side with his homeboy before he would side with 2Pac."
However, he also acknowledged the complexity of 2Pac's identity within the context of the regional feud, stating, "I forgot, 2Pac was from New York, Baltimore, Oakland, LA, Compton — he's from five different spots, man, damn!"
Recently, the 2Pac murder trial experienced another delay as Keefe D, whose real name is Duane Davis, was granted a two-week continuance in the case. He is expected to enter a not guilty plea for the murder of the legendary rapper and actor and is scheduled for arraignment on November 2.
The 2Pac murder trial has faced numerous challenges, particularly given the lack of progress in the case over nearly three decades. One of the significant hurdles may be Suge Knight's refusal to testify about the events on the night of the 1996 killing.
TMZ interviewed the co-founder of Death Row Records over the phone in early October to gather his thoughts on the latest developments in the ongoing homicide investigation of 2Pac.
Suge Knight reacted to the news by saying, "Well, surprise, number one. Because I don't think Keefe D would ever get arrested, nor do I want to see him get arrested. Let's get one thing straight, first and foremost: me and Keefe D played on the same Pop Warner football team. And whatever circumstances — if he had an involvement with anything, if he didn't have an involvement with anything — I wouldn't wish somebody going to prison on my worst enemy."
Furthermore, Knight asserted that Keefe D's nephew, Orlando Anderson, was not the shooter, contrary to popular belief. He revealed, "There were only two people in the car; 'Pac's not gonna tell the story, I ain't gonna tell the story. But I can tell you this: I never had anything bad to say about Orlando because […] he wasn't the shooter. It wasn't Anderson, so that's all I got to say about that part."
Omusawo Tintah To Host Renowned Swiss Artist Mr. Kamanzi on Metro fm 90.8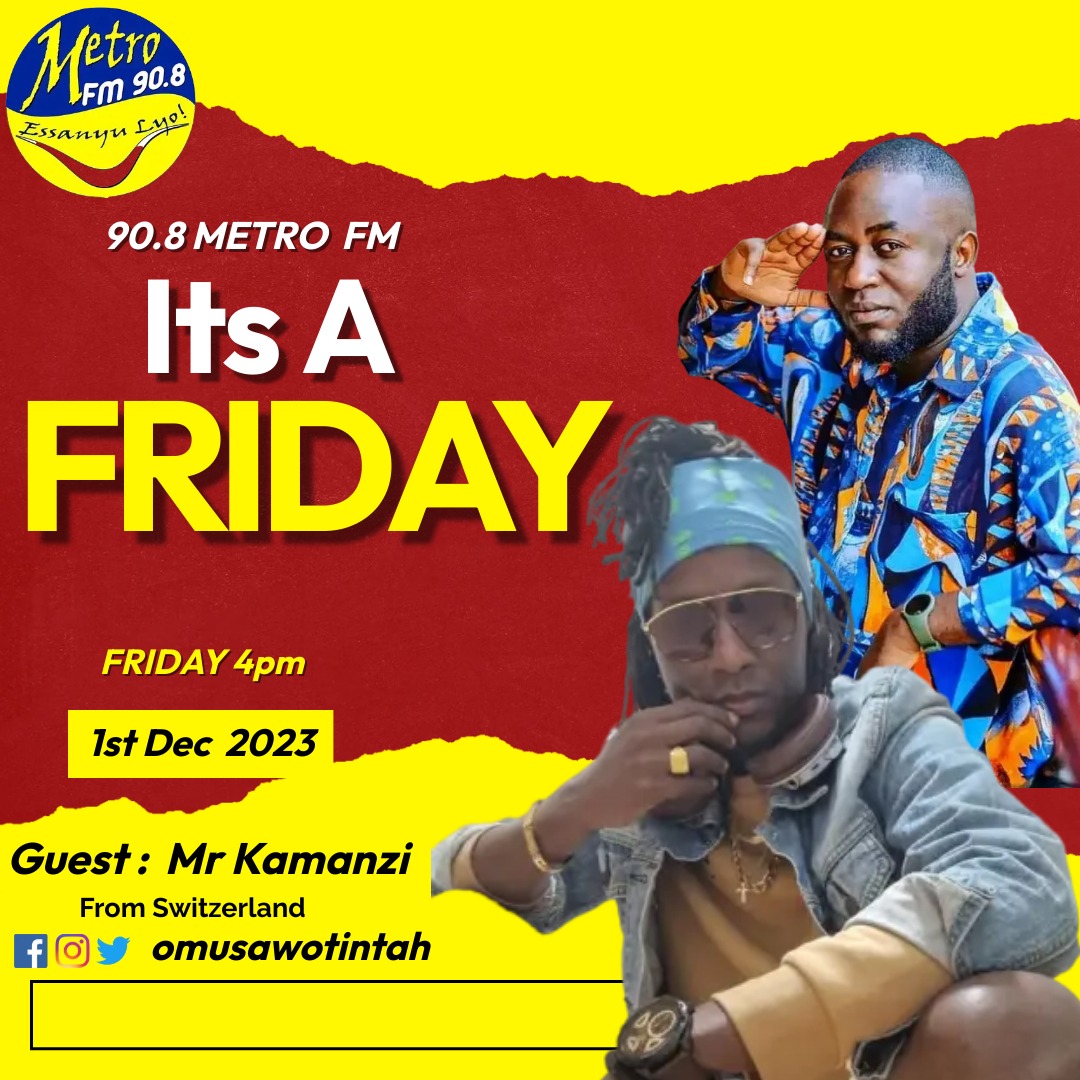 Metro FM 90.8's celebrated radio presenter and media activist, Omusawo Tintah, is gearing up to host the sensational Switzerland-based singer, Mr. Kamanzi, this Friday on his renowned radio show, Free Style Friday, running from 4 pm to 7 pm.
Omusawo Tintah's Free Style Friday has become a staple for music enthusiasts, featuring top-notch music and hosting internationally acclaimed artists. The show's popularity has soared, making it one of Uganda's most loved and trending radio programs.
Mr. Kamanzi, who is set to be the special guest on this week's episode, brings a wealth of musical talent and a captivating story to share. His journey in the world of music began at the age of 12, fueled by a deep passion for the art form. One of his childhood dreams was to perform on the grand stage, a dream that materialized in 1995 and marked the commencement of his music career.
Known for his distinctive vocal style, often referred to as "the husky voice of Africa," Mr. Kamanzi migrated to Switzerland a few years later. In 2008, he had the privilege of sharing the stage with T.o.k and Sean Paul in Dar es Salaam, Tanzania, a significant milestone in his musical journey.
With two published albums, namely "Unite" and "Today and Tomorrow," Mr. Kamanzi has made waves in the music industry. His track "Show Dem the Sign" received extensive airplay on local radio stations, solidifying his position as a notable artist. His performances have graced numerous stages across Africa and Europe, showcasing his versatility in musical genres, including Reggae, Afrobeat, Dancehall, and Pop Dancehall.
Beyond his musical accomplishments, Mr. Kamanzi's work with the Reggaenerators since 2021 has added a collaborative dimension to his career. His music carries a powerful message of upliftment, education, peace, and love, aligning with his personal motto: "Anywhere mi deh mi spread love."
As Free Style Friday prepares to host this illustrious artist, fans can anticipate an engaging and soulful session, blending Omusawo Tintah's charismatic hosting with the melodious tunes and inspiring story of Mr. Kamanzi. Tune in to Metro FM 90.8 this Friday for a musical experience that transcends borders and embraces the universal language of love through music.