VIDEO : Rihanna World Tour Rumors Debunked, Despite Recent Speculation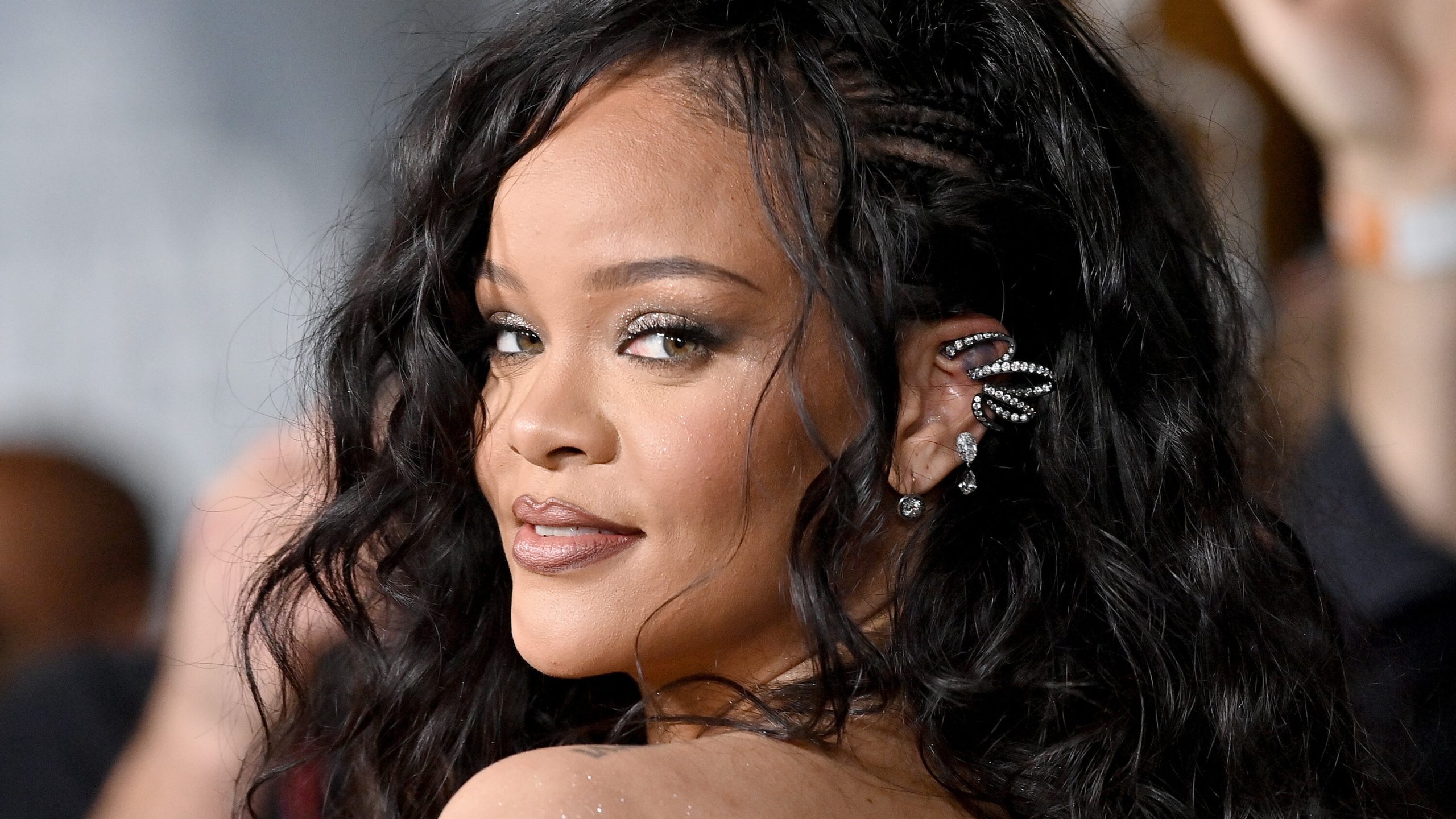 Rihanna's enthusiastic fan base may have to hold off on their excitement for a potential world tour from the accomplished businesswoman and music sensation, as recent reports about an upcoming tour have been categorically denied.
According to Billboard, a "high-level source" has refuted the tour rumors, labeling the claims as "bogus" and confirming that "no tour has been confirmed for Rihanna."
Speculation about a tour in 2024 and 2025 emerged on Sunday, with reports suggesting that the Grammy Award-winning artist had new material in the works for her devoted fans. The Daily Mirror also stated that Rihanna had secured a reported £32 million deal with Live Nation, but these reports now appear to be unfounded.
Despite her last album, "ANTI," being released in 2016, Rihanna has continued to achieve remarkable feats in her career. In June, she became the first female artist to have 10 songs with over a billion streams each on Spotify, a milestone that she celebrated on Instagram.
Rihanna's accomplishments didn't go unnoticed, with her friend Nicki Minaj joining in to share her thoughts in the comments section. Nicki Minaj even dropped a few bars, saying, "Not bad gal billi poppin shit like a wheelie/ I mean Poppin like a pilly/ Like really/ Man down cuz she making a Killy!!!/ SILLY!/ Bout to be pushin out a new kid like Gillie/ Caribbean girls run it & AWWLLL these btches know da dill." She added "Okay bars" and the hashtag, "babydaddytellmeIGOTprettyeyes."
In a recent turn of events, Rihanna's name was connected to YNW Melly's double murder trial in Florida. The rapper and his co-defendant, YNW Bortlen, were accused of using Rihanna's name as part of a secret jail code in an alleged attempt to obstruct witnesses from cooperating with authorities and testifying against them.
Prosecutors claimed that YNW Melly used another inmate's phone time to send messages to the outside world, and among these messages, there was mention of "Rihanna" and "A$AP Rocky's baby mama" staying behind in a "Maybach." These were believed to be code references to Mariah Hamilton, Melly's ex-girlfriend, and her mother, Felicia Holmes, who were not cooperating as witnesses in the case. Additionally, handwritten notes were allegedly used to convey messages between the two co-defendants, "coordinating their delivery to various cell blocks through nonspeaking cues."
Omusawo Tintah To Host Renowned Swiss Artist Mr. Kamanzi on Metro fm 90.8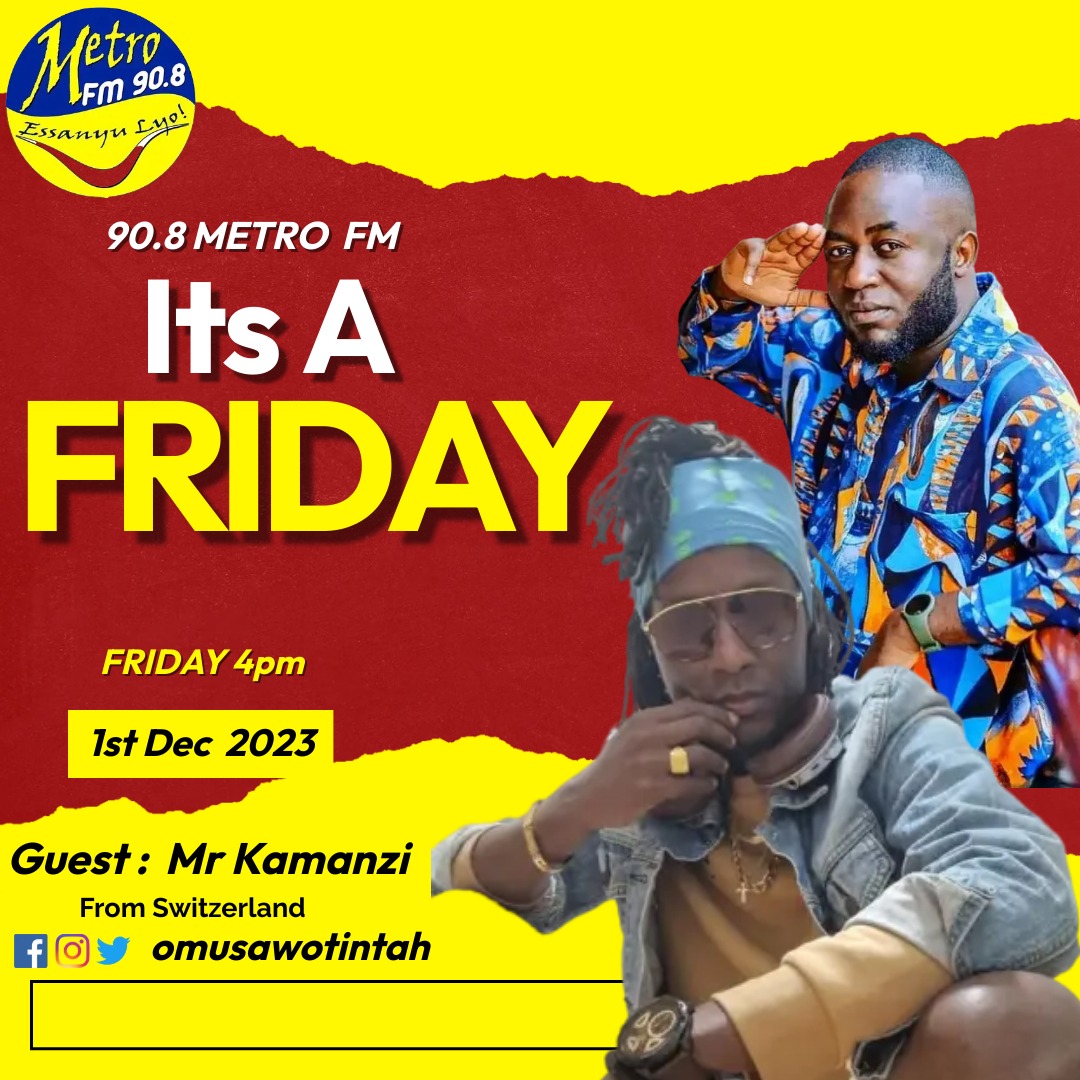 Metro FM 90.8's celebrated radio presenter and media activist, Omusawo Tintah, is gearing up to host the sensational Switzerland-based singer, Mr. Kamanzi, this Friday on his renowned radio show, Free Style Friday, running from 4 pm to 7 pm.
Omusawo Tintah's Free Style Friday has become a staple for music enthusiasts, featuring top-notch music and hosting internationally acclaimed artists. The show's popularity has soared, making it one of Uganda's most loved and trending radio programs.
Mr. Kamanzi, who is set to be the special guest on this week's episode, brings a wealth of musical talent and a captivating story to share. His journey in the world of music began at the age of 12, fueled by a deep passion for the art form. One of his childhood dreams was to perform on the grand stage, a dream that materialized in 1995 and marked the commencement of his music career.
Known for his distinctive vocal style, often referred to as "the husky voice of Africa," Mr. Kamanzi migrated to Switzerland a few years later. In 2008, he had the privilege of sharing the stage with T.o.k and Sean Paul in Dar es Salaam, Tanzania, a significant milestone in his musical journey.
With two published albums, namely "Unite" and "Today and Tomorrow," Mr. Kamanzi has made waves in the music industry. His track "Show Dem the Sign" received extensive airplay on local radio stations, solidifying his position as a notable artist. His performances have graced numerous stages across Africa and Europe, showcasing his versatility in musical genres, including Reggae, Afrobeat, Dancehall, and Pop Dancehall.
Beyond his musical accomplishments, Mr. Kamanzi's work with the Reggaenerators since 2021 has added a collaborative dimension to his career. His music carries a powerful message of upliftment, education, peace, and love, aligning with his personal motto: "Anywhere mi deh mi spread love."
As Free Style Friday prepares to host this illustrious artist, fans can anticipate an engaging and soulful session, blending Omusawo Tintah's charismatic hosting with the melodious tunes and inspiring story of Mr. Kamanzi. Tune in to Metro FM 90.8 this Friday for a musical experience that transcends borders and embraces the universal language of love through music.