Ice-T Pays Tribute to Prodigy and Remembers Their Last Photo Together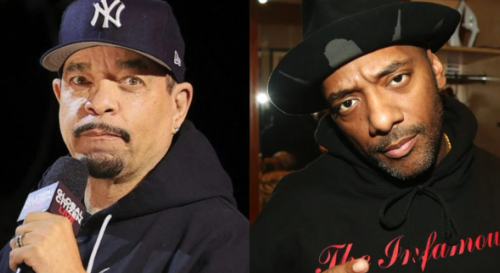 This week, Ice-T took a moment to reminisce about the late Prodigy and honor his "favorite MC." He shared their final photograph together on his Instagram, just over a week ahead of what would have been the Mobb Deep rapper's 49th birthday.
In the Instagram post, Ice-T began with the caption, "Pic of me and @PRODIGYMOBBDEEP. I've said many times that he was my Favorite MC/Rapper. This was at a Concert we rocked in Vegas. He passed away that same night. [broken heart emoji] Life is fragile and precious. Appreciate every min."
On June 17, 2017, Prodigy was in Las Vegas as part of The Art of Rap Tour, which included performances by Ghostface Killah, Onyx, KRS-One, and the tour's founder, Ice-T. After Mobb Deep's performance that Saturday night in extreme temperatures, Prodigy was taken to a local hospital and subsequently passed away.
The exact cause of Prodigy's death was initially attributed to complications from a sickle cell anemia crisis, a condition he had battled since birth. However, the Clark County Medical Examiner later determined that Prodigy died from accidental choking. He reportedly choked on an egg while being treated for a sickle cell flare-up after performing in the hot Nevada weather.
Prodigy, a respected figure in the hip-hop world, passed away at the age of 42. His funeral service was held nine days later in New York City and was attended by many prominent artists, including fellow Mobb Deep member Havoc, LL COOL J, Ice-T, 50 Cent, Questlove, Remy Ma, Fat Joe, and more.
In 2022, around the fifth anniversary of his passing, The Alchemist, a longtime collaborator with Prodigy, reaffirmed his commitment to preserving Prodigy's legacy. He shared a tweet expressing his longing for his friend and vowed to continue pushing his legacy forward. The Alchemist wrote, "Missing my brother P. I got you, I promise, don't worry! The legacy will continue."
Omusawo Tintah To Host Renowned Swiss Artist Mr. Kamanzi on Metro fm 90.8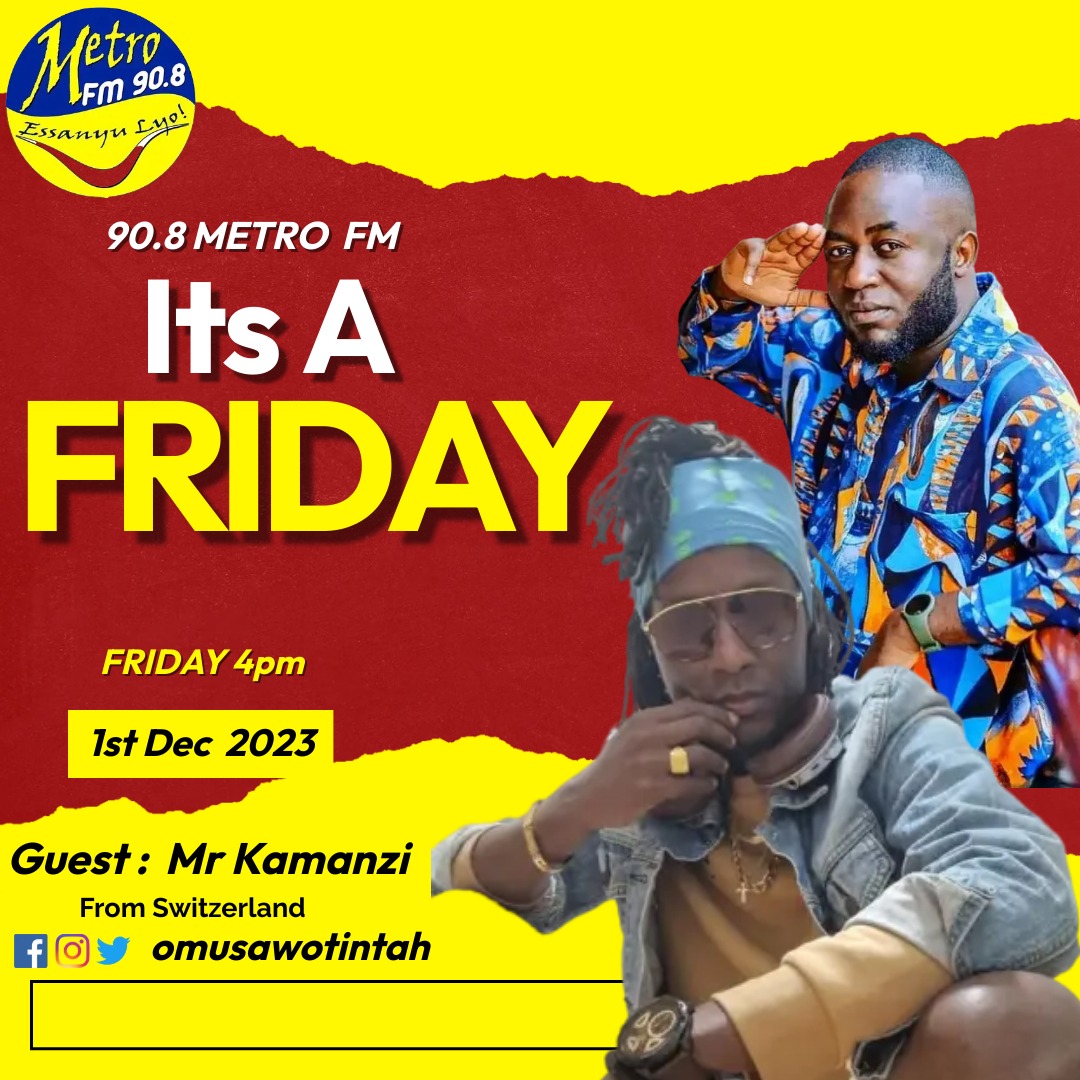 Metro FM 90.8's celebrated radio presenter and media activist, Omusawo Tintah, is gearing up to host the sensational Switzerland-based singer, Mr. Kamanzi, this Friday on his renowned radio show, Free Style Friday, running from 4 pm to 7 pm.
Omusawo Tintah's Free Style Friday has become a staple for music enthusiasts, featuring top-notch music and hosting internationally acclaimed artists. The show's popularity has soared, making it one of Uganda's most loved and trending radio programs.
Mr. Kamanzi, who is set to be the special guest on this week's episode, brings a wealth of musical talent and a captivating story to share. His journey in the world of music began at the age of 12, fueled by a deep passion for the art form. One of his childhood dreams was to perform on the grand stage, a dream that materialized in 1995 and marked the commencement of his music career.
Known for his distinctive vocal style, often referred to as "the husky voice of Africa," Mr. Kamanzi migrated to Switzerland a few years later. In 2008, he had the privilege of sharing the stage with T.o.k and Sean Paul in Dar es Salaam, Tanzania, a significant milestone in his musical journey.
With two published albums, namely "Unite" and "Today and Tomorrow," Mr. Kamanzi has made waves in the music industry. His track "Show Dem the Sign" received extensive airplay on local radio stations, solidifying his position as a notable artist. His performances have graced numerous stages across Africa and Europe, showcasing his versatility in musical genres, including Reggae, Afrobeat, Dancehall, and Pop Dancehall.
Beyond his musical accomplishments, Mr. Kamanzi's work with the Reggaenerators since 2021 has added a collaborative dimension to his career. His music carries a powerful message of upliftment, education, peace, and love, aligning with his personal motto: "Anywhere mi deh mi spread love."
As Free Style Friday prepares to host this illustrious artist, fans can anticipate an engaging and soulful session, blending Omusawo Tintah's charismatic hosting with the melodious tunes and inspiring story of Mr. Kamanzi. Tune in to Metro FM 90.8 this Friday for a musical experience that transcends borders and embraces the universal language of love through music.